What is the smart energy system and why should I care?
2021/07/05 Duncan Jefferies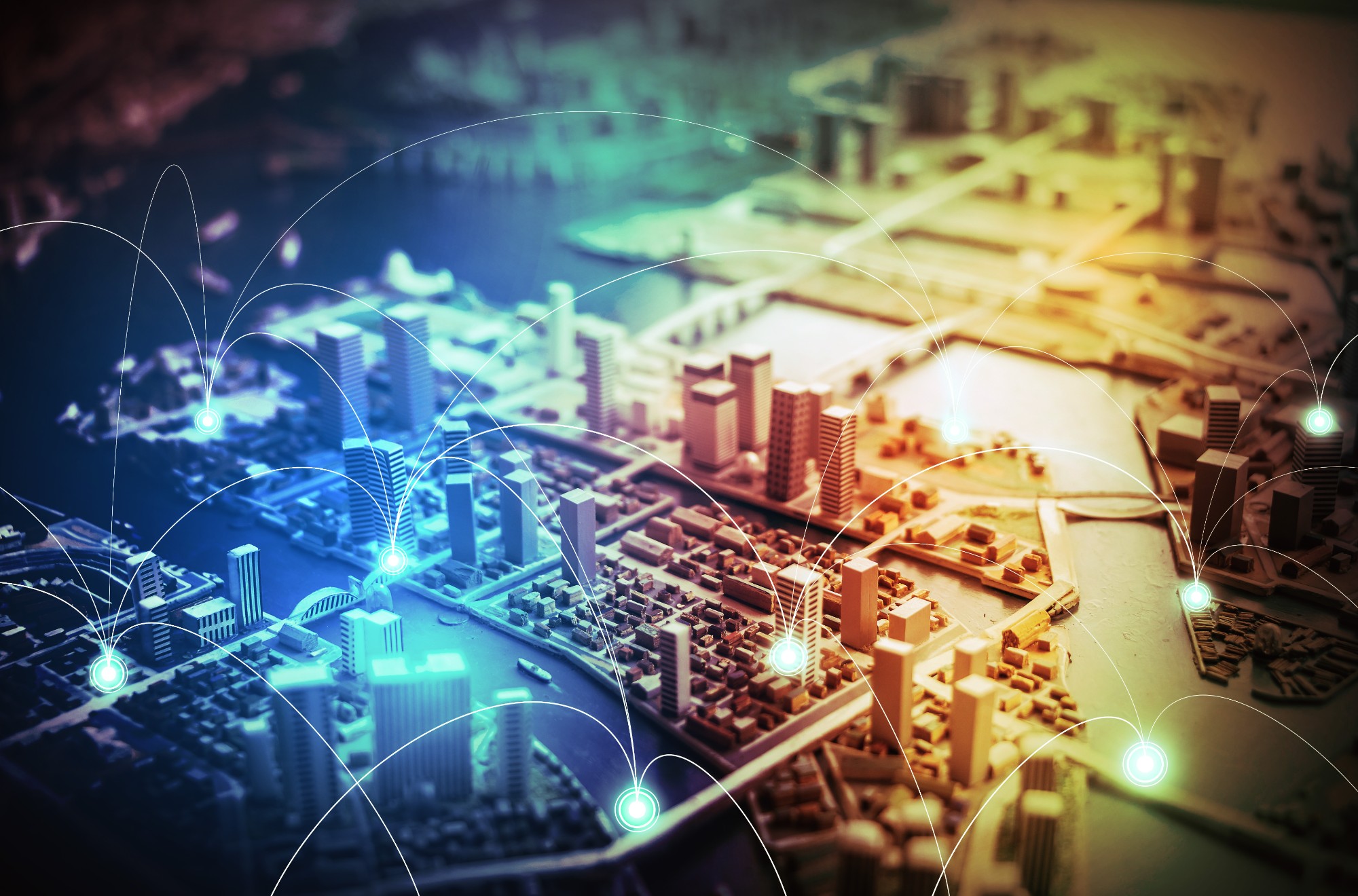 Electricity is easy to take for granted. You flick a switch and the lights come on, press a button and you're watching The Great British Bake Off. However, a century ago, it was a privilege few could afford.
In the early 1900s, a hotchpotch of private companies and local authorities operated independent systems that supplied electricity to large towns or parts of large cities – and they charged a small fortune for it. So in 1926 the prime minister, Stanley Baldwin, established the National Grid, which connected the most efficient power stations in the country and provided households and industry with a reliable and affordable supply of electricity. However, the energy system that brought power to everyone is now on the cusp of profound change.
"The current power system was designed and built many years ago, so its capacity is limited," says Hongjian Sun, a researcher in smarter grid technology at Durham University. "At the time it was built, it was assumed that coal-based power stations would provide constant power to the system."
In reality, the UK's three remaining coal power stations are all set to close by 2025. Meanwhile, the government has pledged to reduce greenhouse gas emissions in the UK to net zero by 2050. That means we need to rapidly decarbonise the whole energy system.
Central to this is the integration of more renewable energy sources. But this comes with its own problems: "Renewable energy resources are an intermittent power source because we can't control when the wind blows or whether it is a cloudy or sunny day," says Sun.
Despite the limitations of the current system, renewables overtook fossil fuels as the UK's main electricity source in 2020, according to independent climate thinktank Ember. What's more, between April and June 2020, the UK went 67 days without any coal-fired power generation – the longest period the UK has operated without coal power since the 1880s.
But we won't be able to complete the shift to a cleaner, greener energy system without first upgrading the network to predict, prepare for and respond to the problem of intermittency – making it smarter, in other words. It's a task that will require a total rethink of how we generate, consume, store and monitor our energy use.
A smarter energy infrastructure that uses digital technologies will have a greater flexibility to balance energy supply and demand. It will also help the operator integrate more renewables into the system, taking into account their intermittent nature, so reducing the risk of spikes and blackouts.
This digital technology allows for two-way communication between energy suppliers and consumers, with smart meters creating a contact point in every home. They provide the system with information to add more capacity when needed, change our electricity consumption patterns, and make it easier to add electric vehicles (EVs), solar panels, wind turbines and heat pumps to the energy system.
"With energy, it's not just how much you use, but also when and how close to the source of generation you use it," says Smart Energy GB's Robert Cheesewright. Better communication on the system, therefore, would make it easier for consumers to use energy when it was being generated closer to them at the optimal time.
Some large businesses have already installed systems that automatically turn off heating, air conditioning and other equipment during periods of peak demand – something known as demand-side response.
The plan is to enable smaller businesses and households to act in a similar way, and take advantage of appliances connected to smart meters that automatically run during low or off-peak periods, such as smart dishwashers, washing machines, tumble dryers – and fridges. "Your fridge isn't actually on all the time," says Cheesewright.
"It cools itself down and then heats back up again. If you add in price signals from a smart meter so it cools when energy is cheap – while making sure the temperature never rises above the point where food might start to go off – you could save money and take pressure off the system."
The half-hourly readings that smart meters provide should also encourage more suppliers to introduce "time-of-use" tariffs that offer different rates during peak, off-peak and overnight periods.
The data provided will also help distribution network operators plan infrastructure upgrades more efficiently – for instance, by focusing initial spending on streets where the increased demand from EVs and heat pumps is highest.
Indeed, while it would be great if everyone traded in their petrol or diesel car for an EV, if we all arrived home from work and plugged them in at the same time, the current energy system would probably go into meltdown. However, with a smarter energy network, the electricity demand for charging EVs could then be staggered throughout the night.
EVs may even act as a storage system for electricity. "Instead of coming home at 6 o'clock in the evening and drawing from the system to charge your car, you could power your home from the car's battery using electricity supplied by the system at 4 o'clock that morning," says Cheesewright. "Your car battery runs down a bit, and obviously you make sure it doesn't run down completely in case you need the car in an emergency. But at 10 o'clock in the evening it starts charging again, and when you leave for work the next morning you have a full battery."
A smarter energy infrastructure also allows for the creation of new business models. The German company Sonnen, for example, has aggregated thousands of solar panels and batteries to create a virtual power plant. At the same time, consumers could also become "prosumers", selling excess electricity generated by solar panels and wind turbines back to the network – or even to local households – through peer-to-peer marketplaces.
"The cheapest, most effective, most useful energy you can have is local energy," says Cheesewright. "So if your nearest wind turbine or solar panels are powering your community, you'll benefit from that."
Artificial intelligence and machine learning could help automate this process and balance the system with even greater efficiency. "If we do any trading with our peers, it's possible we'll rely on some kind of automation to do it for us; you don't want to be manually switching things on and off all the time," says Sun.
The decentralised energy system of the future could therefore consist of thousands of microgrids and suppliers connected by smart, digital technologies – a kind of hi-tech echo of a pre-National Grid system.
However, unlike the wild west days of the early energy system, we should all be able to afford clean, reliable power in our homes. And, with the government enshrining in law the commitment to reach net-zero carbon emissions by 2050 – making Britain the first major economy to do so – it's a development that will help us all meet that target.
This article was paid for by Smart Energy GB – the not-for-profit, government-backed campaign helping everyone in Britain to understand the importance of smart meters and their benefits to people and the environment.
This article was written by Duncan Jefferies from The Guardian and was legally licensed through the Industry Dive publisher network. Please direct all licensing questions to legal@industrydive.com.
Related Contents