We Are Toshiba: Look for a Better Way as a Maintenance Professional for Continuous Improvement.
2021/03/18 Toshiba Clip Team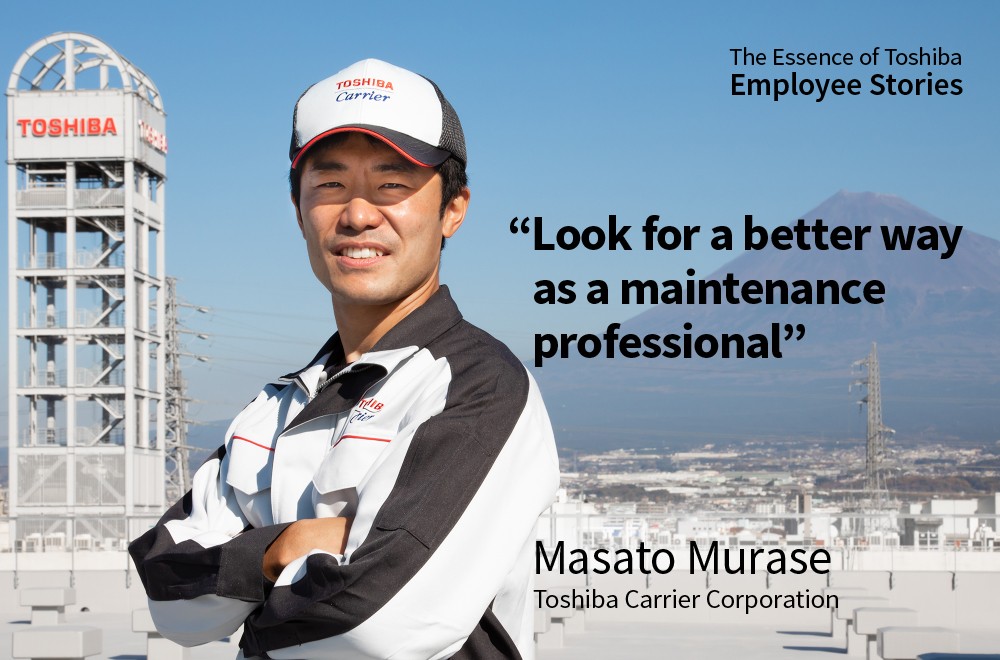 Toshiba Carrier Corporation manufactures air-conditioning equipment and other peripheral products in Fuji City, Shizuoka Prefecture, Japan. We speak to Mr. Masato Murase, who is responsible for the operations and maintenance of the facility's overall manufacturing equipment. He champions his passion for change at work to make a positive difference, and shares how he applies the values of The Essence of Toshiba as a facility maintenance engineer.
Growing up with a familiar brand
–Why did you decide to join Toshiba Carrier?
Toshiba Carrier's manufacturing facility is well known in Fuji City. I was born and raised in Fuji City and have participated in the company's annual festival since I was a child. This experience strengthened my liking towards the brand, and developed a strong desire to be part of the company.
–What role did you undertake since joining the company?
I have been handling facility maintenance since I joined the company. Toshiba Carrier manufactures equipment such as air-conditioners, and my main role is to repair and maintain the manufacturing equipment in the factory, as well as to improve the efficiency of the equipment. The equipment is categorized as mechanical or electrical systems, and usually specialized personnel will be assigned to handle each area. However, at the Fuji Factory, a single person is assigned to handle tasks including electrical repairs, mechanical work and welding. There are more than 300 different types of manufacturing equipment, ranging from new to old ones, and there are parts which are outdated and difficult to repair. When I first joined the company, I was unsure whether I would be able to manage all of these tasks.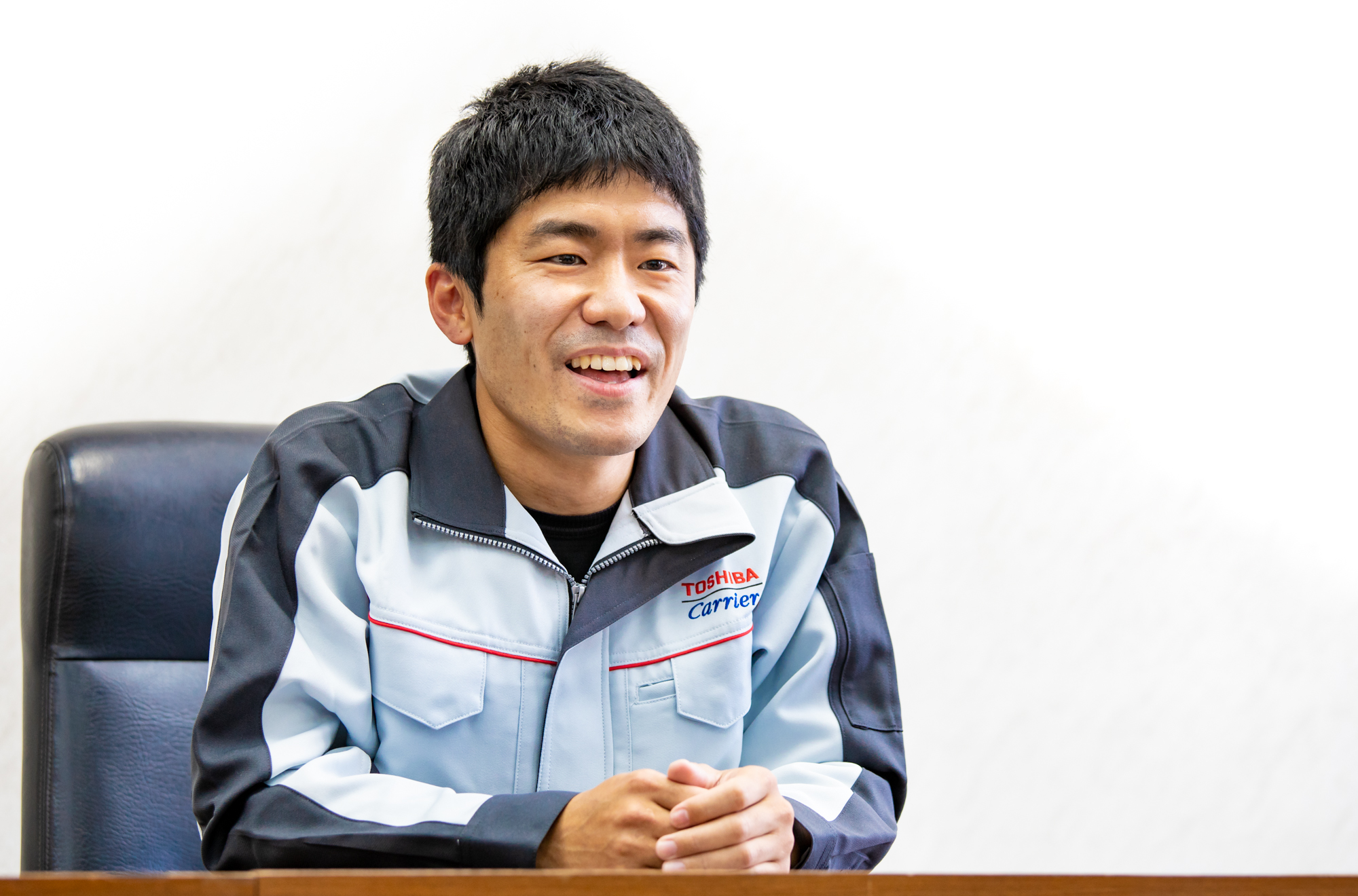 Mr. Masato Murase shares his experience as a facility maintenance engineer at Toshiba Carrier Corporation
Failures refine our ways of working for success
–How did you see success under such circumstances?
I learned a lot by myself and Toshiba has a friendly work environment with open communications which helped me to learn and grow. However, I think the most things I learned from was "failure". I had many painful experiences which include a repair that would only take five minutes now took half a day back then, or I made a mistake while repairing an electrical circuit which caused a shutdown in the production line. However, I remember the failures better than the lessons and successes I learned from others, and I feel that they have led to my growth. The important thing is not to fail blindly, rather to evaluate your experience and remember these learning points. If you do, you will be able to make use of the experience the next time. Don't be afraid to fail and try hard. This approach has made me grow the most.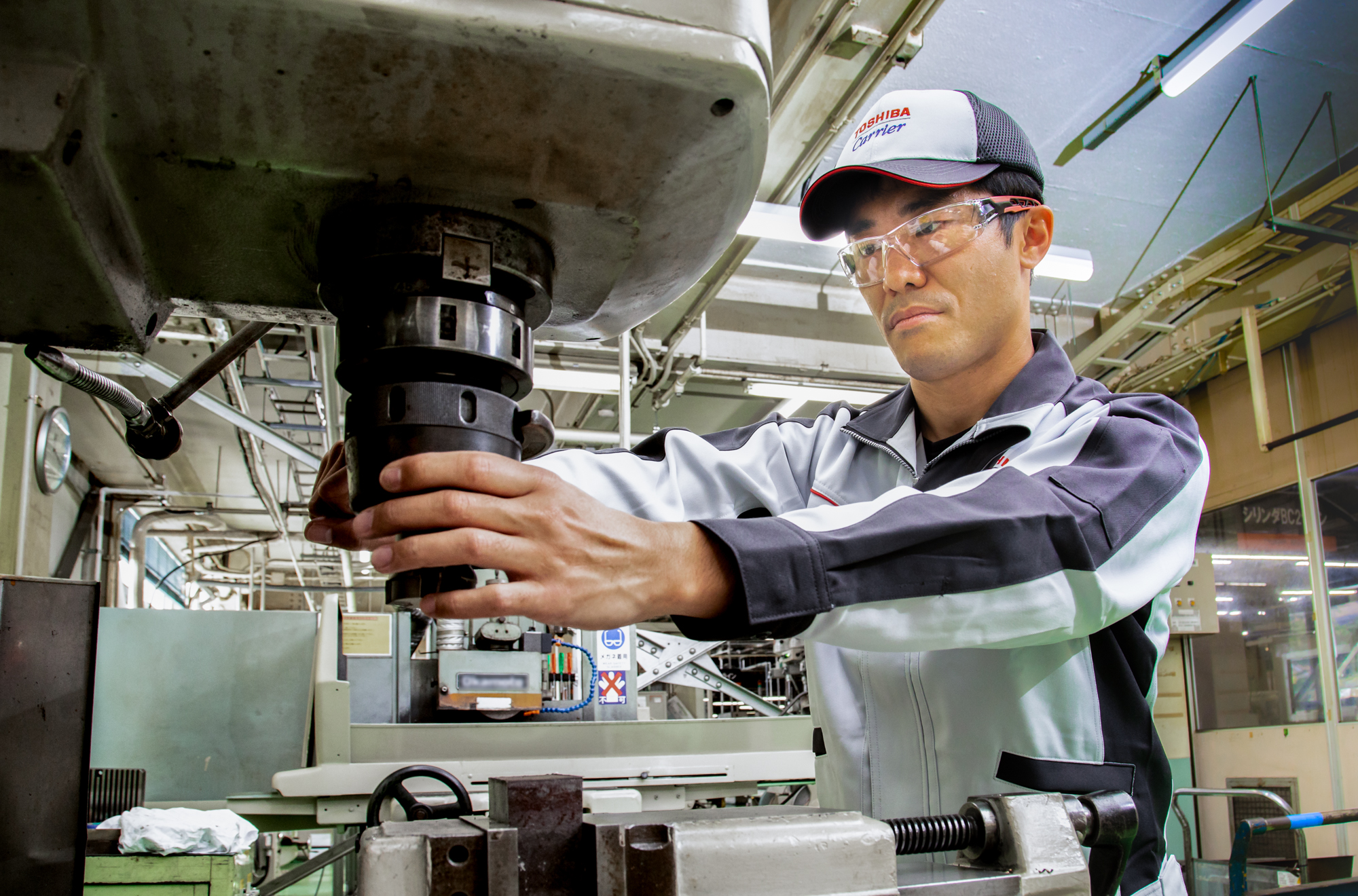 –What is your source of motivation?
When I first joined the company, there were a number of senior veterans who could fix almost anything. At that time, I thought "I want to be like them someday!" As a maintenance person, I want to carry out repairs quickly. Gradually, I was able to do more things independently and my confidence level increased as my analysis of defects became more accurate. At the Fuji Factory, new parts are developed every year, and there are many different types of equipment, which allow us to gain hands-on experience in handling new technologies. This job is interesting as it provides many avenues to learn and acquire new knowledge. Also, as long as you are motivated, you can grow and thrive in such environments. This is one aspect I like about this job.
–Tell us more about your participation in Toshiba Group's technical contests.
Toshiba's technical contest is a group-wide global event where junior Toshiba technicians involved in manufacturing, participate and compete in their respective technical skills. The contest is held every year, and there are various categories such as welding and machine maintenance. During one of the contests, I won the top prize in the maintenance category. The contest is a unique platform for us to carry out a task while the judges and other contestants are watching, and the pressure can be intense during the competition. In addition to technical skills, it is also important to have the mental strength to recover from unexpected situations, and these contests have given me the unique experience of developing not only my knowledge and skills, but also my mental strength. I am now part of the panel of judges, and based on my own experience, I also consider the mental strength of these contestants.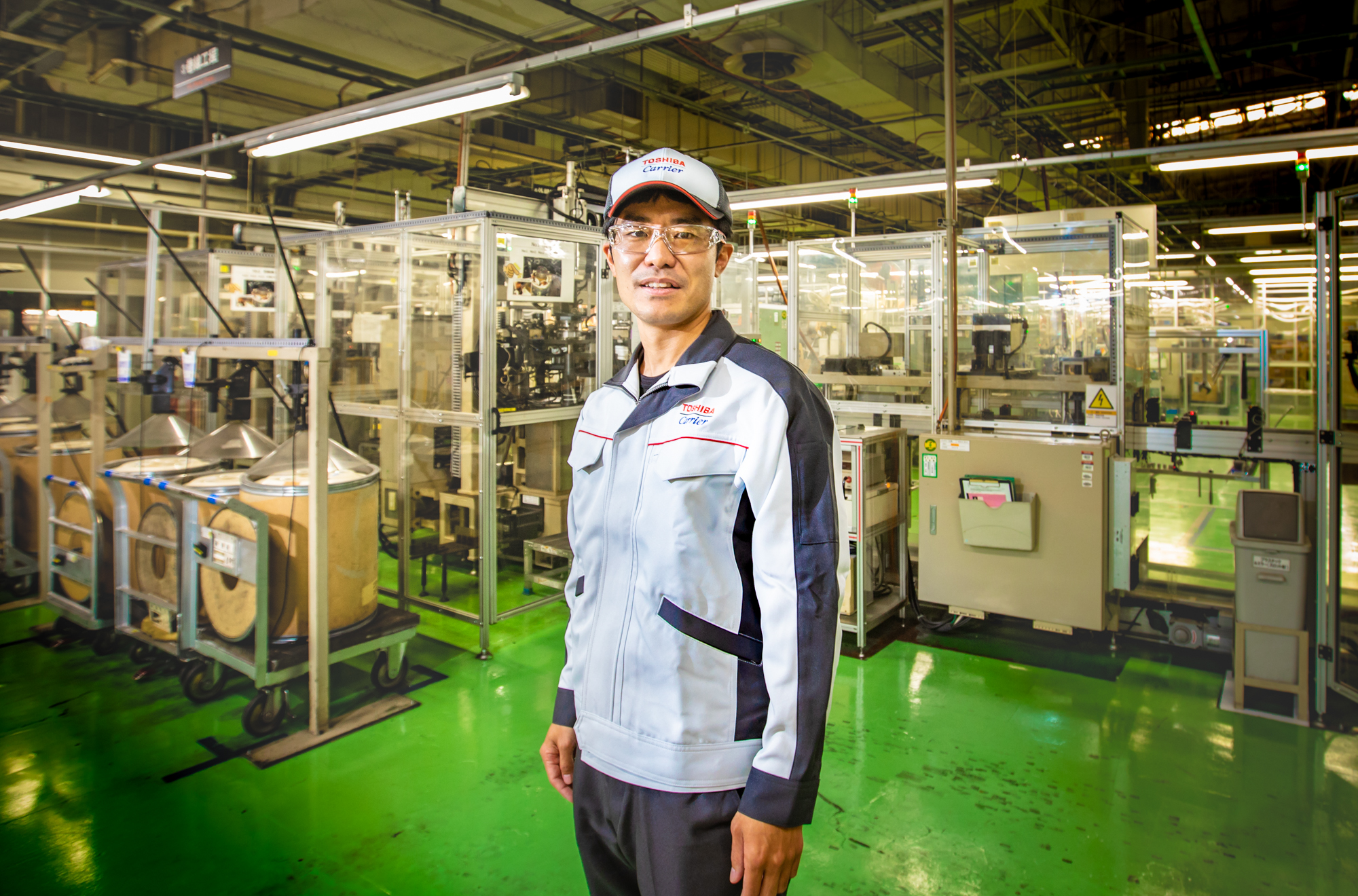 Showing dependable leadership for the future generation
–What do you think is effective mentoring?
It is to provide a safe environment for employees to experiment and experience new tasks independently and not to spoon-feed information to them. Often, through their effort and mistakes, they will be able to retain the knowledge better and apply them subsequently. I prefer to coach employees by giving them the space to think about possibilities, try to resolve problems and ask meaningful questions. Through active discussions and problem-solving, it makes a learning journey more enjoyable and meaningful. In the workplace, we have a culture that encourages growth by educating employees to make use of their experiences, rather than faulting them for their mistakes. I was raised in this nurturing culture, and I would like to pass on this mindset to the next generation.
–Which of the Our Values in the Essence of Toshiba do you value the most?
"Look for the better way" has been my guiding principle. For facility maintenance, there are two scopes of work: general repair and facility improvement. Repairs on existing equipment focus on reducing losses and improve existing production efficiency, rather than generating profits. While repairs are necessary, I would like to put the importance more on equipment improvements because improvement is a job that directly generates profit by changing the current line into a better one. Moreover, it makes work easier for the people on the shop floor. In addition, the more improvements you make, the more you learn and the more knowledge you can gain, which leads to your own motivation. As I continue to gain experience, I would like to exemplify qualities of a dependable leader to the people around me, just as I looked up to my seniors when I first joined the company. I would like to be the person that people say, "Situations can turn around for the better in his good hands." I still have a long way to go, but I would like to continue to "Look for a better way" and grow as a maintenance engineer, aiming for higher standards of leadership.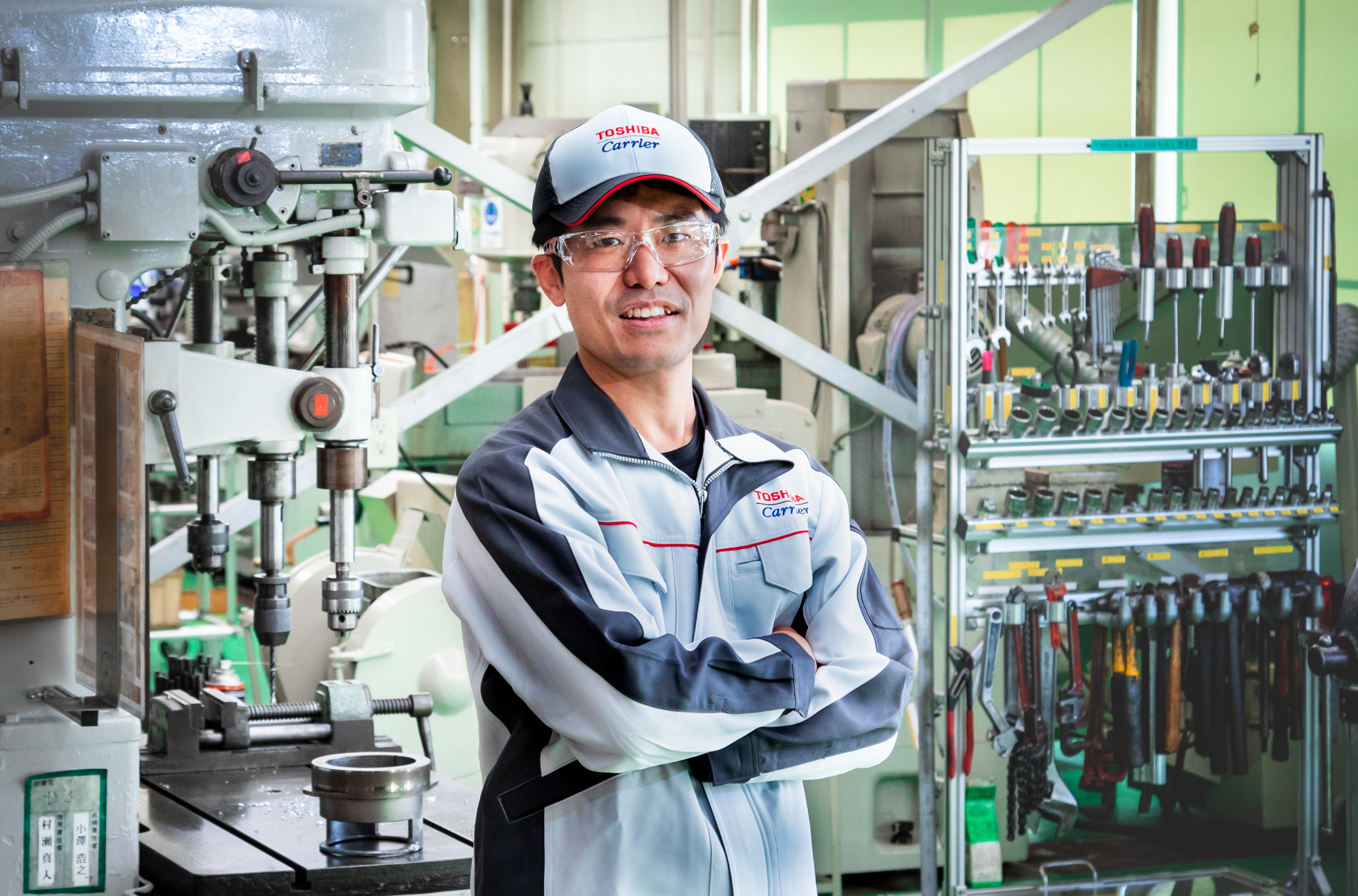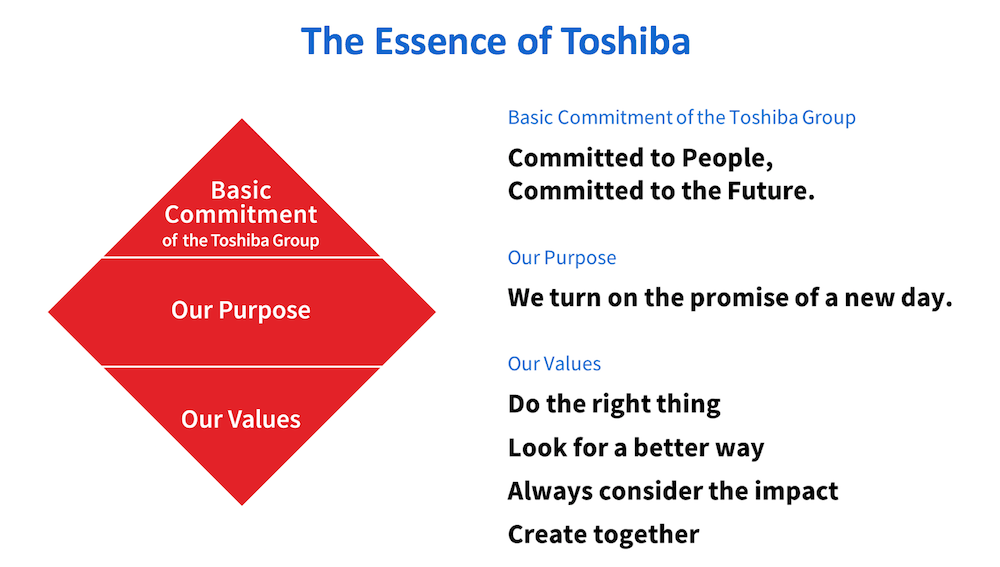 Related Contents