The Story Behind Toshiba's New Global Brand Campaign Video
2021/04/16 Toshiba Clip Team
New brand video explores Toshiba's role in society
Technologies and solutions solve social issues around the world
Contributing to a sustainable future for people everywhere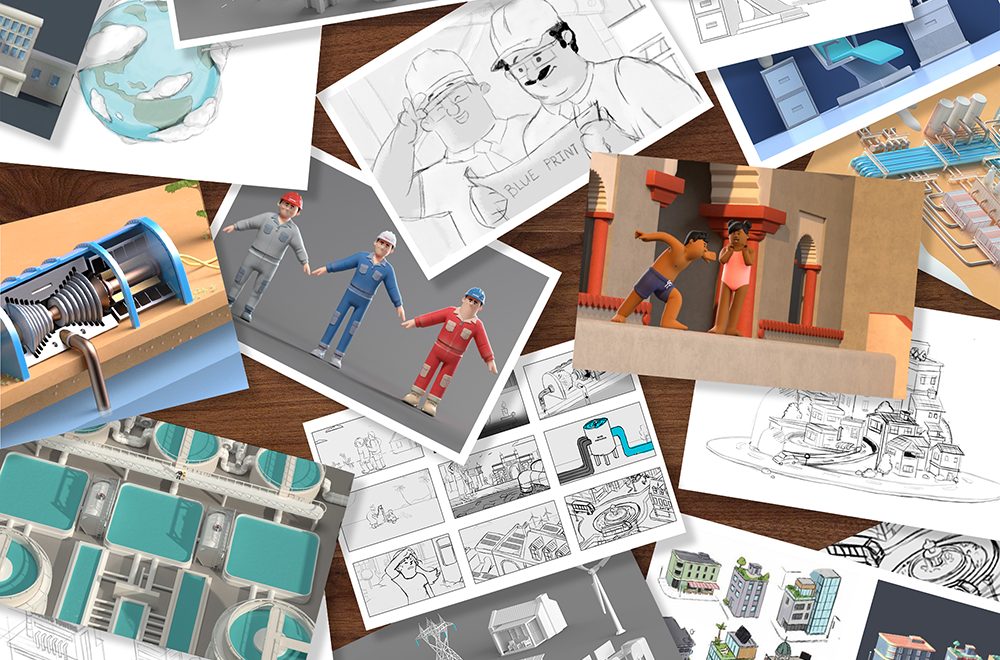 A newly released video from Toshiba, 'A Sustainable World,' opens with a bold statement: "We are Toshiba. We have an unwavering drive to make and do things that lead to a better world, both today and for generations to come." It's a big claim. But does it hold water?
The video is part of a branding campaign, and well worth a few minutes of anybody's time. It's an animation with echoes of claymation and 3D, and it's bright and colorful and creative, a pleasure to watch. But the details in the video's initial images convey a serious message: a verdant forest withers; crops die on the stalk; a hand-pump delivers undrinkable water; a young girl studies under the light of an oil lamp; climate change continues. All reminders that our planet faces many challenges.
A few years ago, Toshiba took a good, hard look at where it was and where it was going. As it renewed itself, the company wanted to crystalize a distinctive identity, and define a message that it could share with its stakeholders and employees around the world. The end result of this process was, fortunately, short and jargon free, a statement of Toshiba's Basic Commitment, its Purpose, and its Values, collectively known as the Essence of Toshiba.
The most telling part of this branding exercise was not the change in corporate messaging, but the continuity. Toshiba's roots lie in building and maintaining the essential infrastructure that sustains society—that was true almost 150 years, when the company was established, and it is still true today. Perhaps in recognition of this continuity, the basic statement of Toshiba Group's corporate philosophy remained exactly the same after the rebranding: "Committed to People, Committed to the Future." The new video illustrates what that means in practice.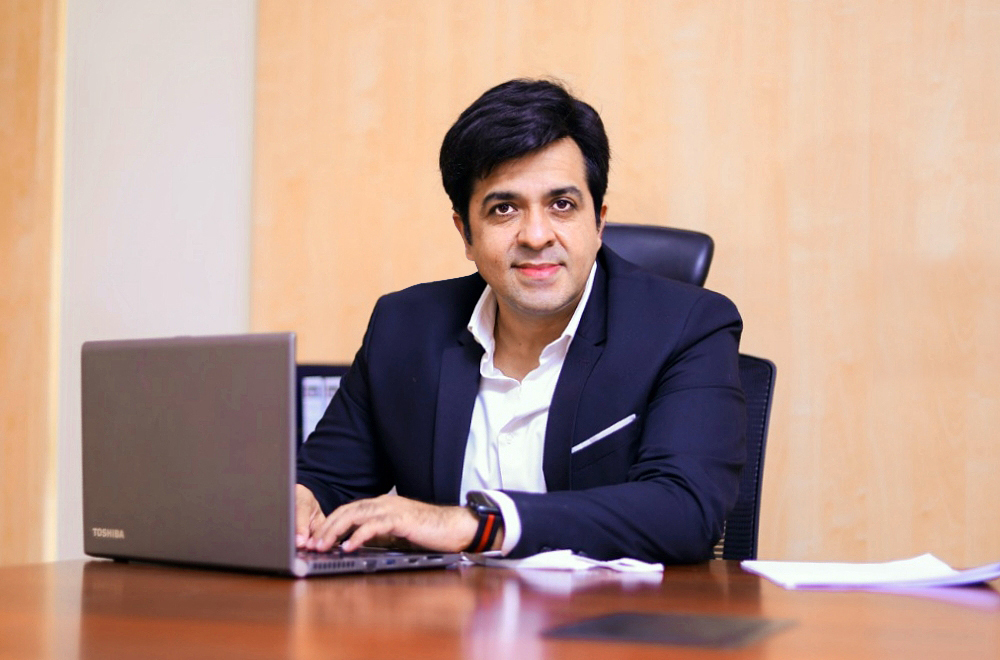 Abhishek Mehta gets a preview of the new video at his office in Delhi.
Abhishek Mehta is the Senior Manager for Advertising and PR at Toshiba India Private Limited, responsible for promoting the Toshiba brand in one of the world's fastest growing and most dynamic markets. Asked about challenges for India he points to two in particular, "We face increasing air and water pollution levels caused by rapid urbanization and industrialization." Figures from a Government of India think tank express the same concerns, noting that nearly 70% of water is contaminated and projecting a GDP loss of about 6% by 2030 due to the water crisis.
The video pinpoints how Toshiba is helping to clean the Ganges, the country's most sacred and important river, with a series of sewage treatment plants that will make a major contribution to clean water in northern India. Mehta says the message from the video rings loud and clear. "It helps makes all of us in Toshiba India conscious of a responsibility towards sustainability. Through our technology, expertise and experience, coupled with our grit and venture spirit, we are lending a helping hand in the global fight against climate change."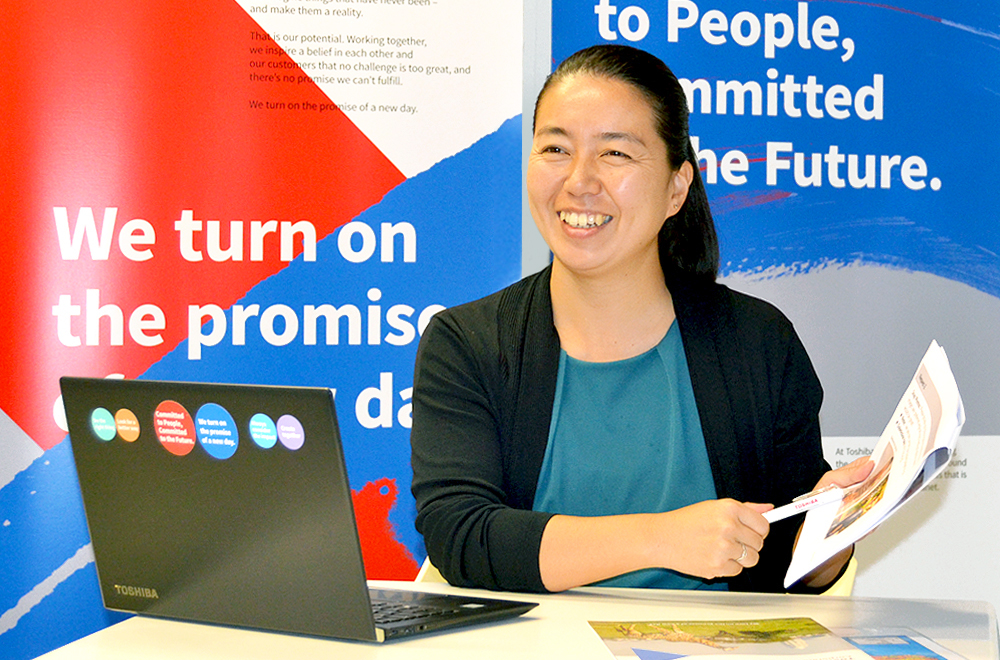 Chika Yamada explains how Toshiba is contributing to stable energy supply in Africa
A continent away, Chika Yamada, PR Manager at Toshiba Africa, takes up the story. "African countries are vulnerable to climate change, but electrification and industrialization are keys for their development, and developing stable renewable energy is one of the key solutions."
She and her colleagues see the video's section on harnessing the earth's energy to provide clean geothermal electricity for Kenya as evidence of how Toshiba is pioneering sustainable energy systems. She also notes that, "It's a long-term commitment, both as an equipment provider and a service provider, working to ensure stable electricity, day and night."
Yamada is excited about the many ways that Toshiba can contribute to Africa, and says that the company's technologies and expertise in energy and infrastructure solutions and expertise are already meeting demand there. Turning back to power generation, she says, "Along the Rift Valley, from Djibouti in north to Malawi in the south, there is great undeveloped potential for geothermal energy." Maybe Toshiba will have the opportunity to turn on the light for more young students like the girl in the video.
Talking to Mehta and Yamada makes it clear that they see Toshiba's mission as providing solutions to pressing problems facing society. It's the message of the Our Purpose section of the Essence of Toshiba: "A planet that's safer and cleaner. A society that's both sustainable and dynamic. A life as comfortable as it is exciting." Matt McDowell, Communications & PR Manager at Toshiba's European regional HQ, concurs.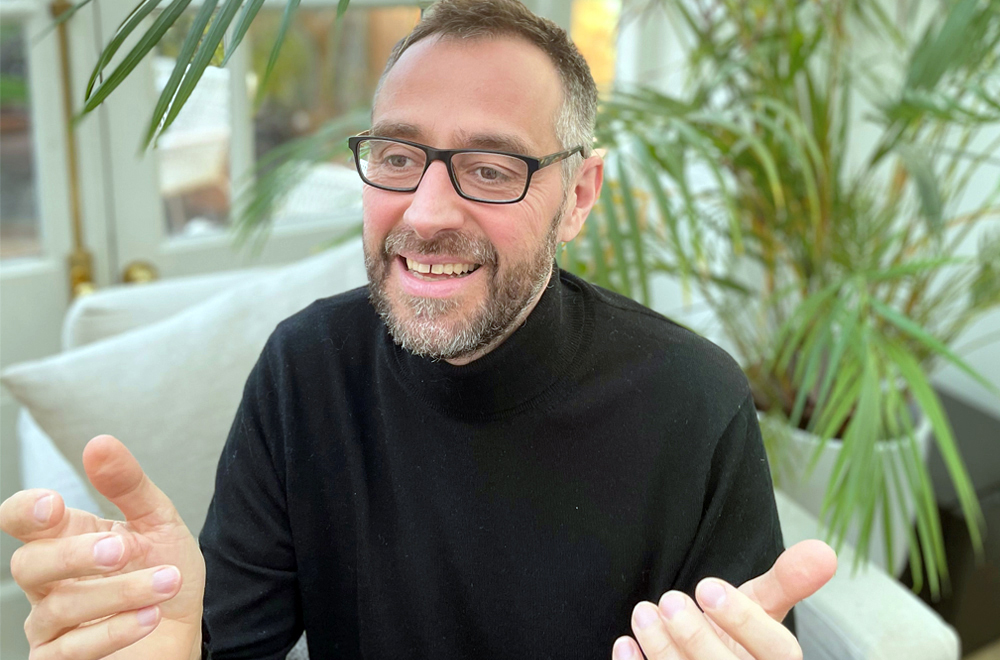 Matt McDowell, working from home during the COVID-19 lockdown in the U.K.
Asked about the climate crisis, he fires off a list: 51-billion tonnes of greenhouse gases added to the atmosphere every year; longer and hotter heat waves; more frequent droughts. He is concerned about rising sea levels, coastal flooding, acid seas and plant and animal extinctions. Despite all this, he remains optimistic and hopeful, and sees Toshiba as "clearing the path to a decarbonized society with our unique and pioneering technologies."
McDowell believes that recent branding promotions have helped people in the company to understand how "Diverse capabilities in fields such as solar and wind energy generation and rechargeable batteries allow us to present an integrated 'root to branch' approach to clean energy, that brings multiple Toshiba companies together to tell a customer, or market centric story."
He also believes that the goals of the Toshiba Next Plan, to advance Toshiba's evolution as an infrastructure services company and a leader in cyber-physical systems, will pay technological and business dividends: "We are providing solutions in infrastructure and in maintenance, and providing data services that generate recurring revenue."
Ultimately, providing solutions is what Toshiba does, and the solutions that Toshiba can provide are ones that are needed now. As Mehta explains, "There is still a chance to manage this global climate crisis. If we do the right thing, we can steer a recovery towards a more sustainable and inclusive path."
'A Sustainable World' is bringing this message to Toshiba's stakeholders and employees around the world. The style is engaging, the images captivating, the message to the point. Toshiba is cultivating and applying know-how in real-world solutions that will turn on the promise of a new day for generations to come.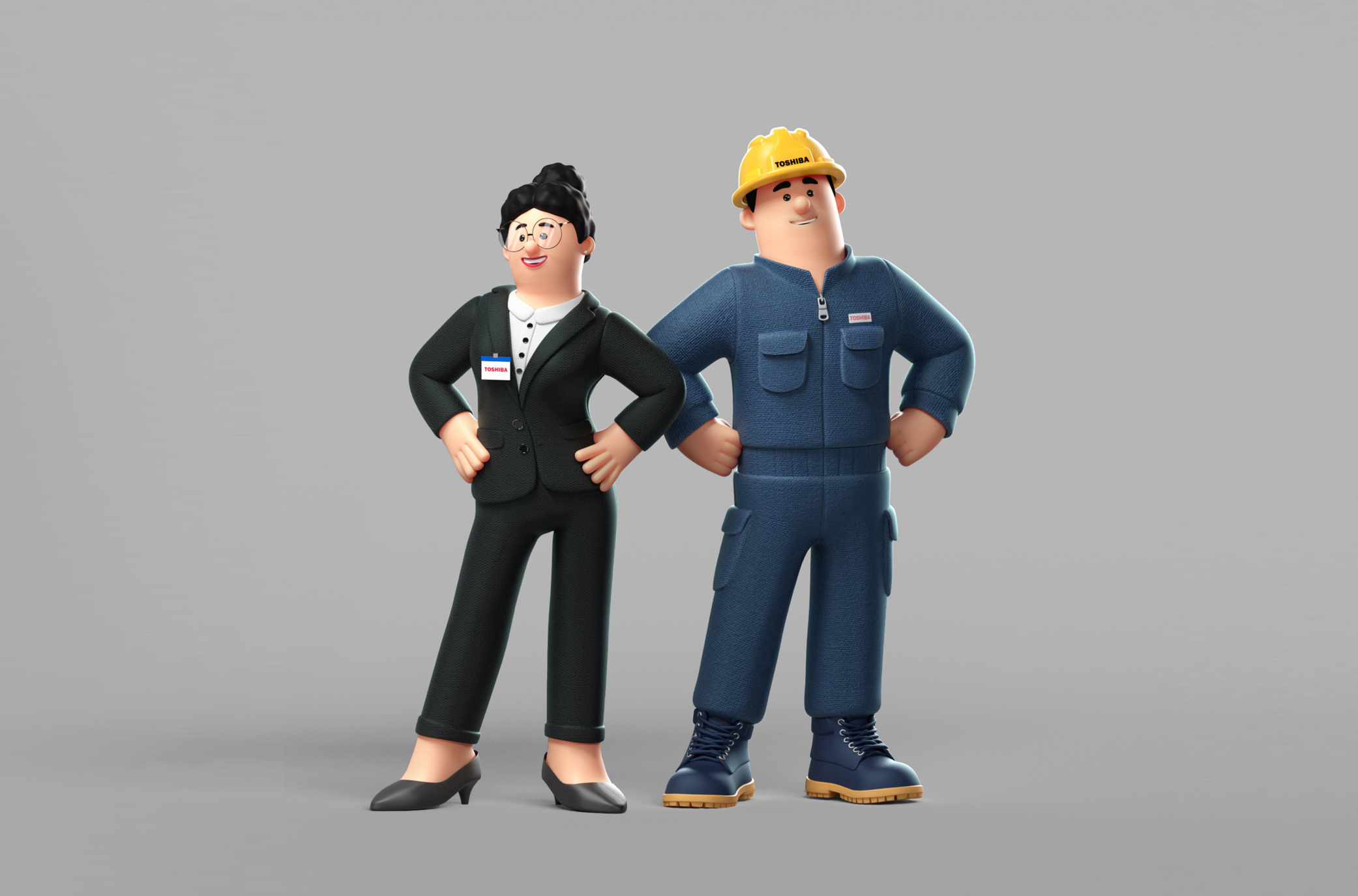 Toshiba's Global Branding Campaign "A Sustainable World" related contents:
Related Contents