We Are Toshiba: Always Look for Better Ways to Strive for Excellence in an Ever-Evolving Landscape
2020/05/27 Toshiba Clip Team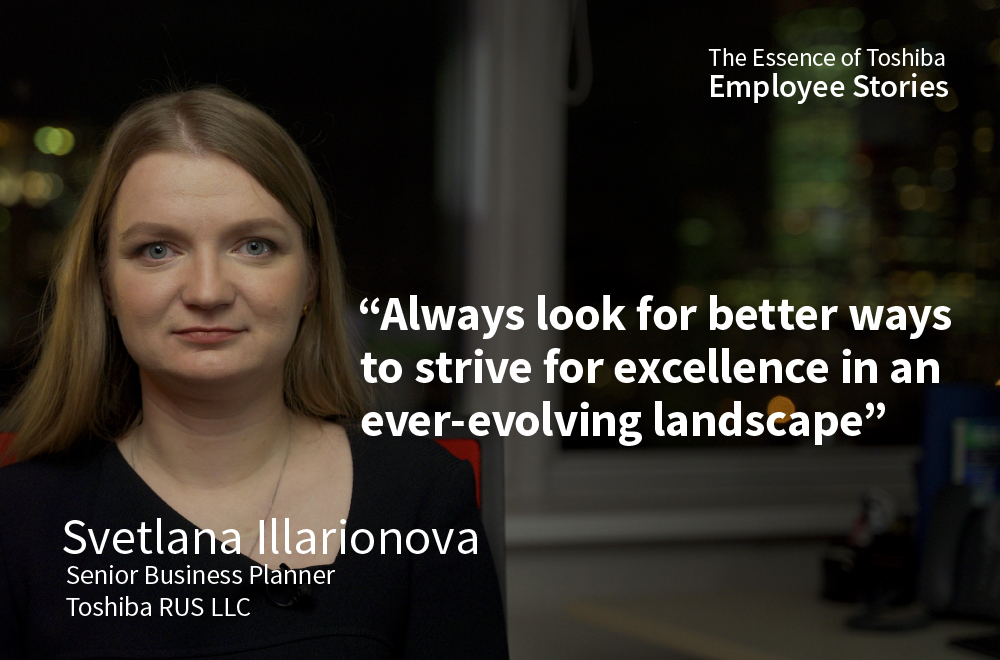 Svetlana Illarionova, senior business planner at Moscow-based Toshiba RUS, talks about her approach towards work driven by the Essence of Toshiba. Svetlana also shares how she addresses cultural differences to foster successful collaborations between her local office and offices in Japan.
Name: Svetlana Illarionova
Job Title: Senior business planner
Company: Toshiba RUS LLC
Workplace: Moscow, Russia
Hi Svetlana! Please tell us in a few words about your journey with Toshiba.
I've been with Toshiba for over 10 years. Back in 2009, I started in the administration of domestic home appliances sales and now I'm in-charge of planning the activities of Toshiba Infrastructure Systems & Solutions Corporation in Russia. I have worked with major Russian companies such as Russian Post and a major Russian bank to automate their business processes for more efficient operations. Toshiba is presently involved in semiconductors projects in Russia.
And what are your most memorable projects?
In recent years, I have participated in the successful implementation of automation equipment for Russian Post's sorting and distribution facilities in Moscow, Kazan and Saint Petersburg, and equipping major Russian banks with cash counting and sorting machines in their cash processing centers.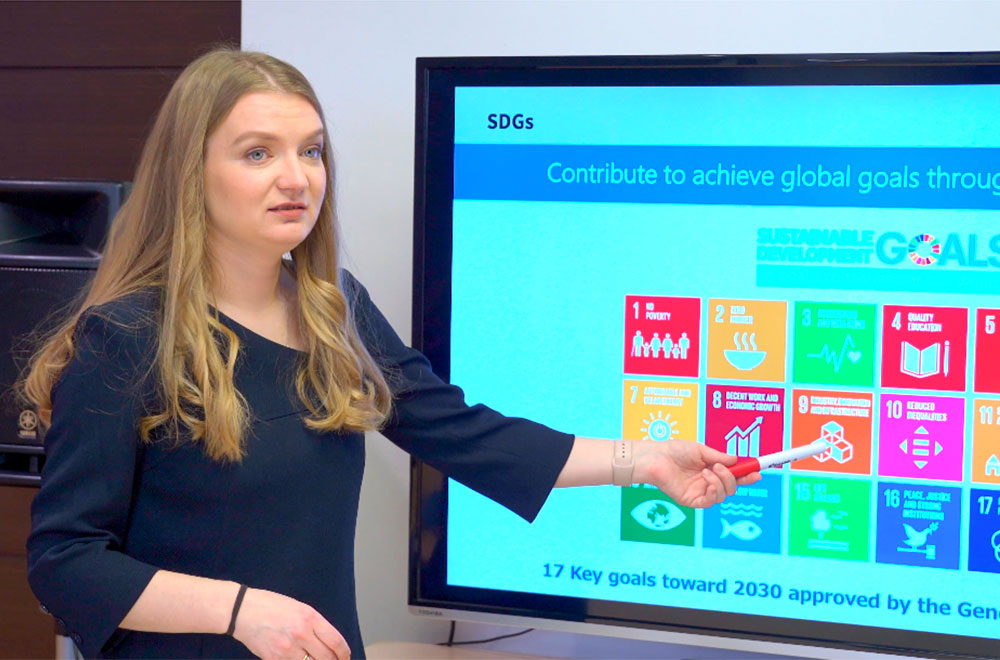 What motivates you daily?
My job involves planning various infrastructure projects for Toshiba Russia and I believe that every project should create real value for people. The modern mail sorting centers in Russia are equipped with Toshiba's highly-efficient conveyors, scanners and computers. These mail sorting facilities are working hard behind the scenes and an intrinsic value that they bring is happiness to people who receive their important letters and parcels in the shortest possible time, and this is evidently much faster than before these facilities went online. It's a great feeling when you realize you've played a contributing role in making these things happen. When the tracking status of my delivery shows that it is going through the sorting centers we have equipped, I am confident that my package will be delivered on time.
Could you share your personal thoughts about The Essence of Toshiba?
The Essence of Toshiba should be viewed more than a general set of corporate values that can be applied to any company. The four values which embody the Essence of Toshiba are unique to our heritage and the experience we have acquired over the years built on a basic responsibility to our clients and the communities around us; The Essence of Toshiba serves as the foundation that all Toshiba operations rely on. Whenever we're faced with a tough challenge, we always ask ourselves whether the decision we're leaning towards is in line with the Essence of Toshiba.
These core values will help us anticipate the consequences of our actions and look beyond the boundaries of our responsibilities. I remember my Japanese manager once saying, "I like it that you can see not only the leaves on the trees but the whole forest as well." It is an indispensable capability: it is imperative that you not only understand the details of the task at hand but also appreciate how your work affects the entire project, its future and the future of your client.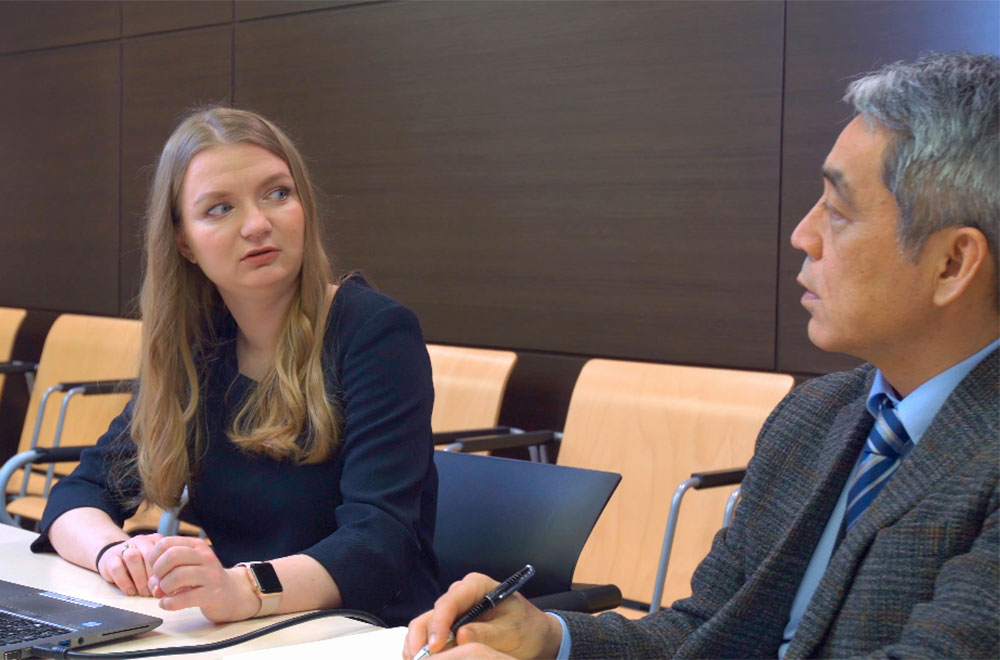 Is there a particular value from the Essence of Toshiba that inspires you, whether in your professional or personal life?
One of the values of the Essence of Toshiba is "Look for a better way." Regardless of how tempting it can be to take the path of least resistance, often times it can be the wrong thing to do. The easiest way is not always the best. To deliver top quality results, you have to make a conscientious effort to consider better ways and not rely only on your past experiences. You can't just keep rehashing the successful solutions you've used in the past, and regarding them as the only correct ones. To do the right thing, as reflected in the principles of Essence of Toshiba, we have to ask ourselves many questions, and consider possible answers to help us to find a better way.
Should you always go on your own way and ignore all criticisms, or should you work as a team with your clients? The Essence of Toshiba is pretty clear on this: you should work together to find a better way. At Toshiba, we believe that we should harness the benefits of teamwork, leverage the close working relationships that we have nurtured with our working partners and consider our customers' feedback. Listening to our customers helps us to identify their pain points and offer solutions they need. In this ever-evolving business landscape, you will have to look for better ways to deliver work excellence.
How does The Essence of Toshiba help you to cooperate with our colleagues from other divisions and Toshiba group companies?
Russia is a country where East meets West and where these two different cultures, temperaments and mentalities co-exist. Toshiba RUS is no exception. We regularly visit our head office in Japan and our foreign colleagues visit us too. Together, we work on complex projects, share experiences and create innovative solutions. During our collaborative efforts, we often notice differences in mindsets between Russians and Japanese, but we treat those differences not as obstacles but rather as opportunities to complement each other's work.
In Russia, we tend to lean towards the western model, our business is all about a fast-paced life that is never supposed to slow down. For the Japanese, business is generally seen as an art that demands complete immersion, full commitment, attention to detail and a comprehensive in-depth analysis of any problem. Recognizing these differences helps me to manage the expectations of our customer and partners, so that trust can be built.
What are your words of encouragement to our colleagues in Toshiba?
What I learnt during my 10 years with Toshiba is we believe strongly in honoring our promises, no matter how difficult the situation is. And I would like everyone to always try to keep your promises to your team. We are Team Toshiba and this mutual trust will enable us to face all challenges to turn on the promise of a new day.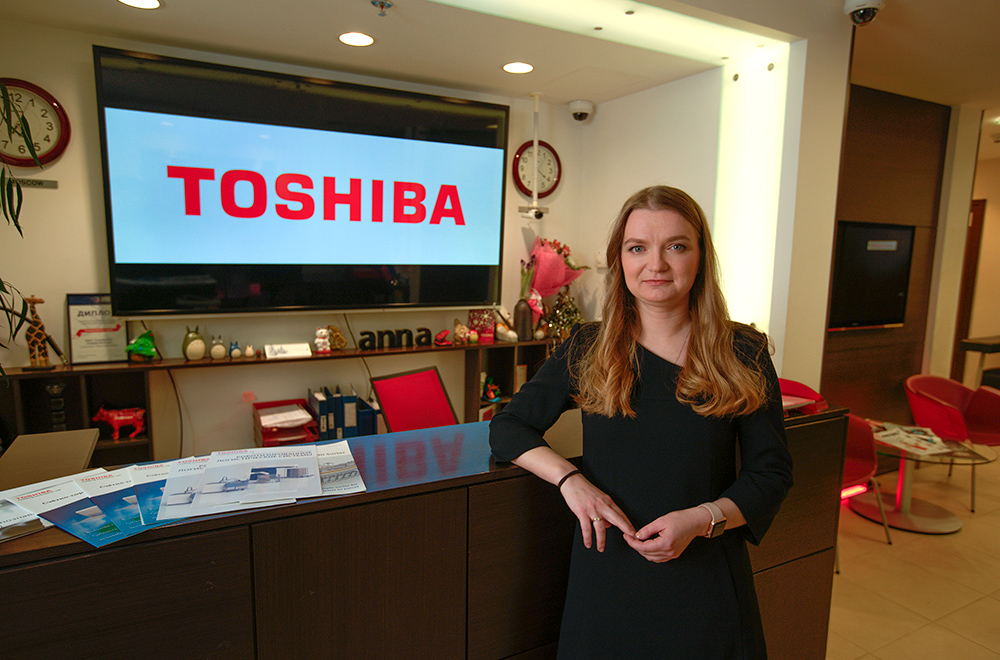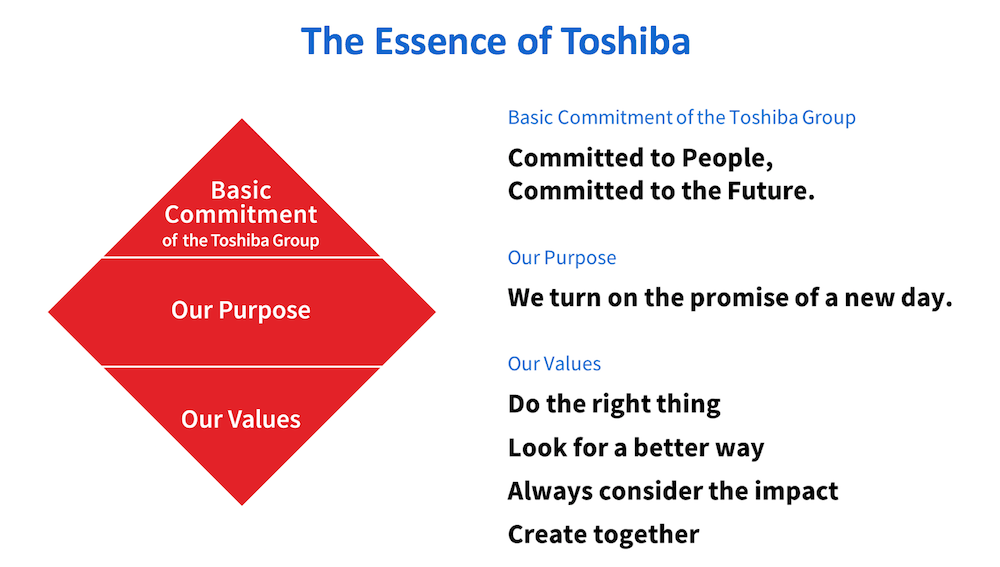 Related Contents