AI Tackles Video Analytics of Rugby Games
2018/08/22 Toshiba Clip Team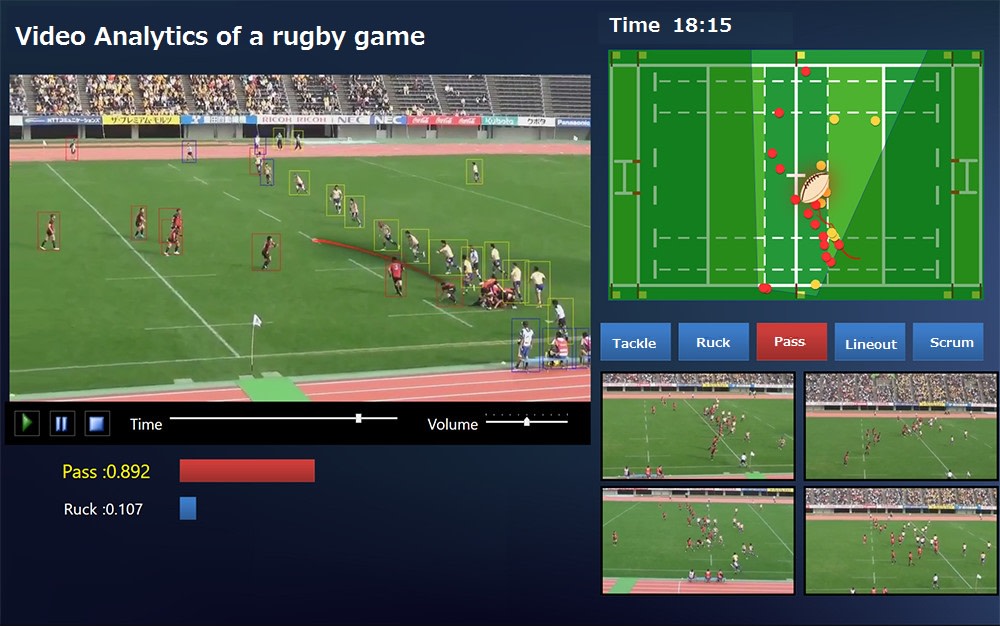 When Toshiba's rugby team, the Brave Lupus aren't busy taking on other teams, they are tackling a new project—one that involves high-level ICT technology. The goal is to combine audio-visual recognition technologies with deep learning to create tools for planning strategies and bolstering player skills.
The project's foundation lies in Toshiba's top-class, audio-visual cloud computing technologies. Here we take a look at how Toshiba is utilizing its video analytics technologies for the company's very own rugby team.
AI Plays Detective: Where's the Ball?
"Our first priority is optimize media intelligence by combining audio recognition and video analytics technologies with cloud computing, in other words, to make the whole video analysis system more efficient and effective. What we want ultimately is for this system to make our players better, the team stronger." So says Kazushige Ouchi, who works at the Interactive Media Laboratory in Toshiba's R&D Center.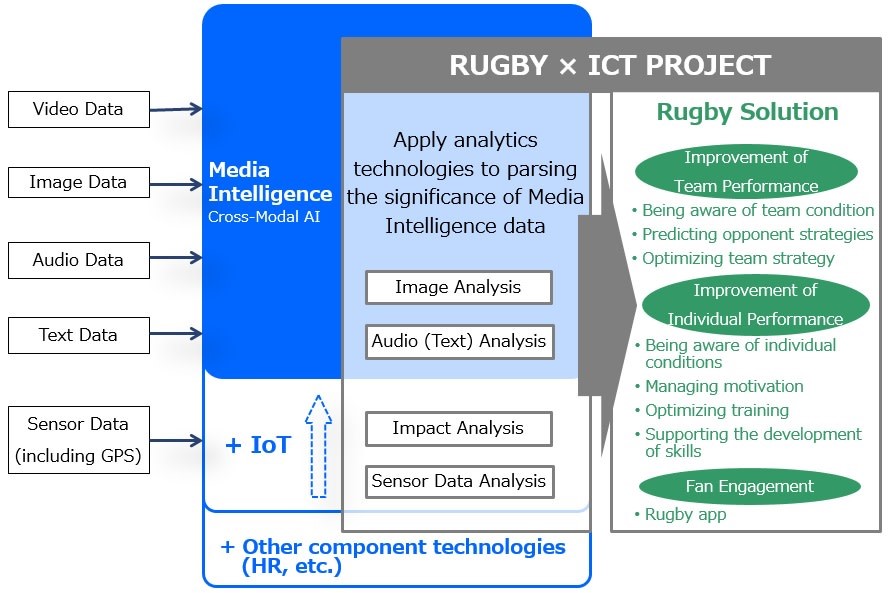 For Ouchi, being asked to bring his expertise in media intelligence to rugby was a dream assignment. An ex-player himself, he has loved the game since he was a three year old, and seeing his expertise and Toshiba's image recognition technologies bear fruit has been very special.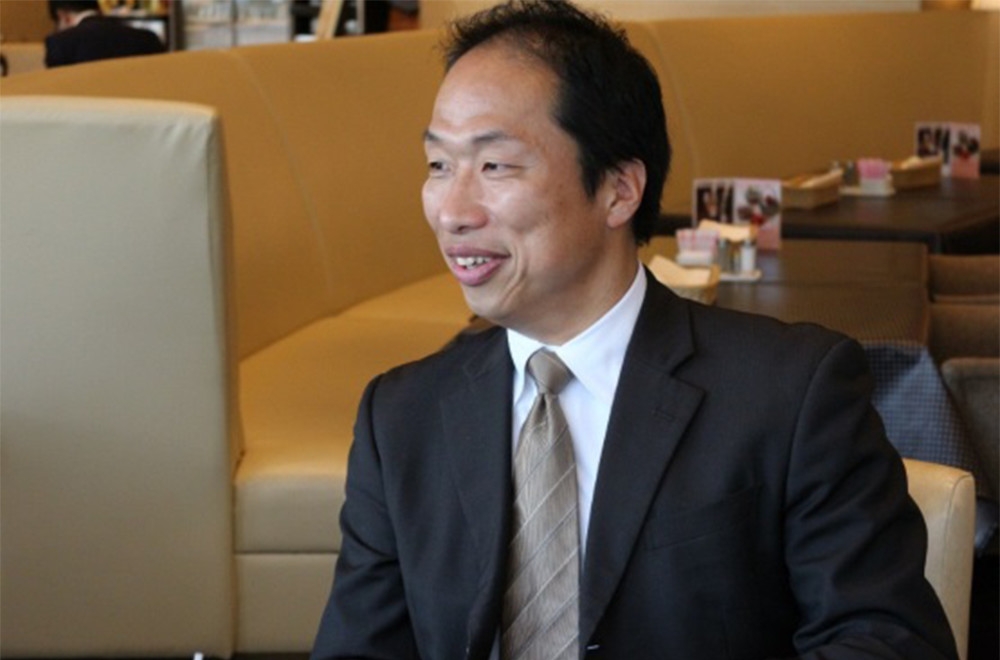 Kazushige Ouchi
"Rugby from a video analytics standpoint is difficult—lots of people moving all over the field, the fact that it's a contact sport where players constantly charge into each other. One particular thing is how the ball just disappears from sight when players swarm together. Earlier technologies couldn't track the ball if it is hidden like that."
What then? Attach sensors to the ball, to the players? Ouchi's solution was different—use AI to map their movements.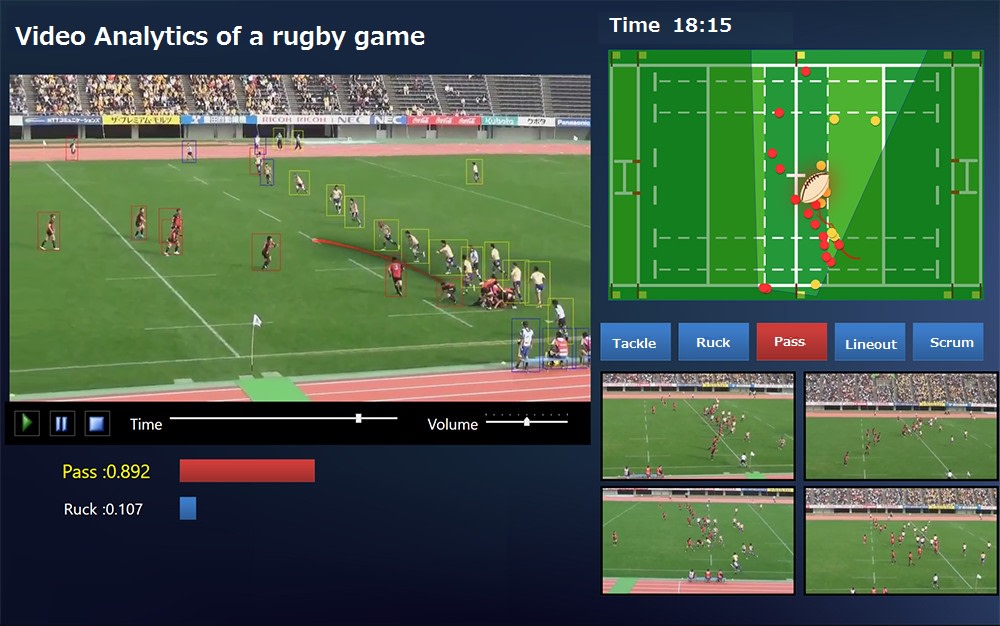 Rugby video analysis demo
Watching the AI work, in real-time as the game goes on, is like looking into the future. With machine learning, it maps the movements of the ball and the players, and even goes as far as to tag certain actions as they happen in the game—"tackle," "pass," "scrum."
The approach is multi-faceted. Audio recognition technology identifies whistles during the game, and is used to automatically break down the video into individual plays. This play-by-play comes in handy after the game, when the team is able to look back on any and all of them, and reflect on what went right or wrong.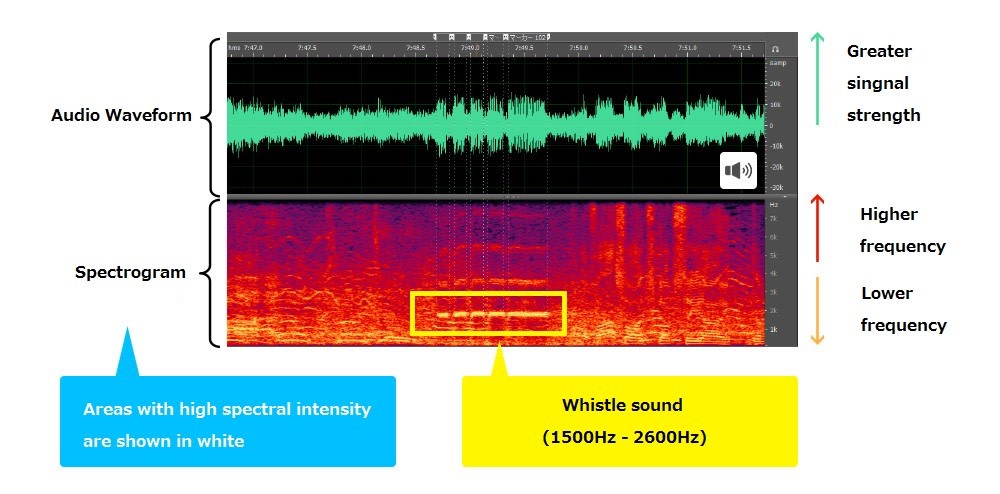 The AI automatically uses the sound of the whistle to tag individual plays recorded on video
The Benefits of Real-Time and Bird's-Eye Analysis
Feedbacks from the team are positive. We asked Yu Chinen, who plays for Toshiba Brave Lupus, what he thinks about the systems being developed.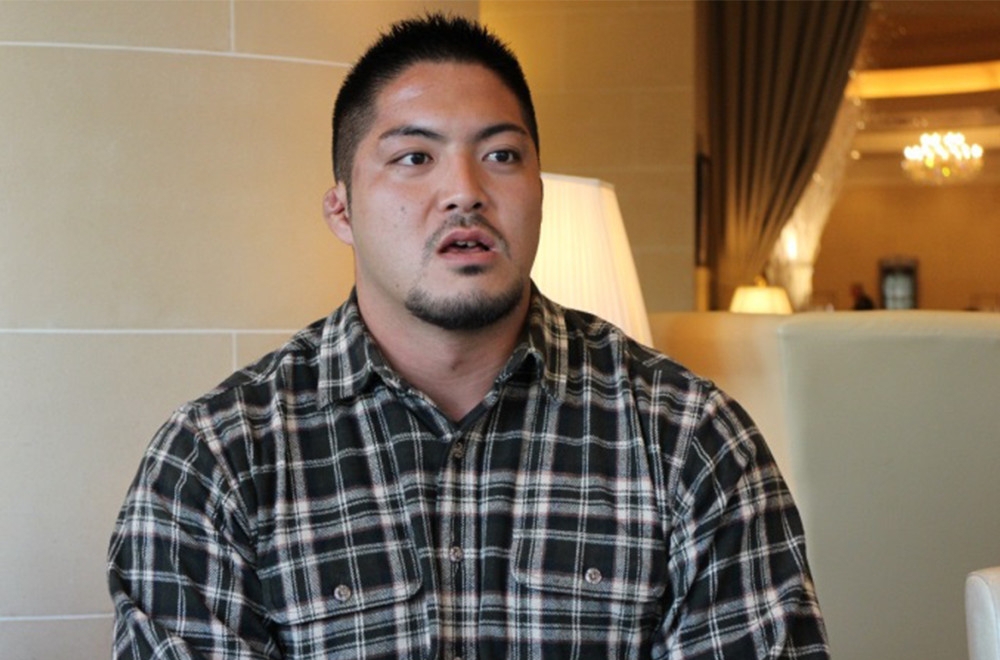 Yu Chinen, Toshiba Brave Lupus
"I come from a track and field background, so I was familiar with individual analysis. But it's amazing to me that these systems can deal with data from team sports that involve so many players. The bird's-eye view especially makes it so easy to see where you are and how to improve your performance. I personally think that this system would be really useful for training new players who don't have that much experience of rugby."
Taku Inokuchi, former Toshiba Brave Lupus player and now in charge of recruiting for the team, also shared his thoughts.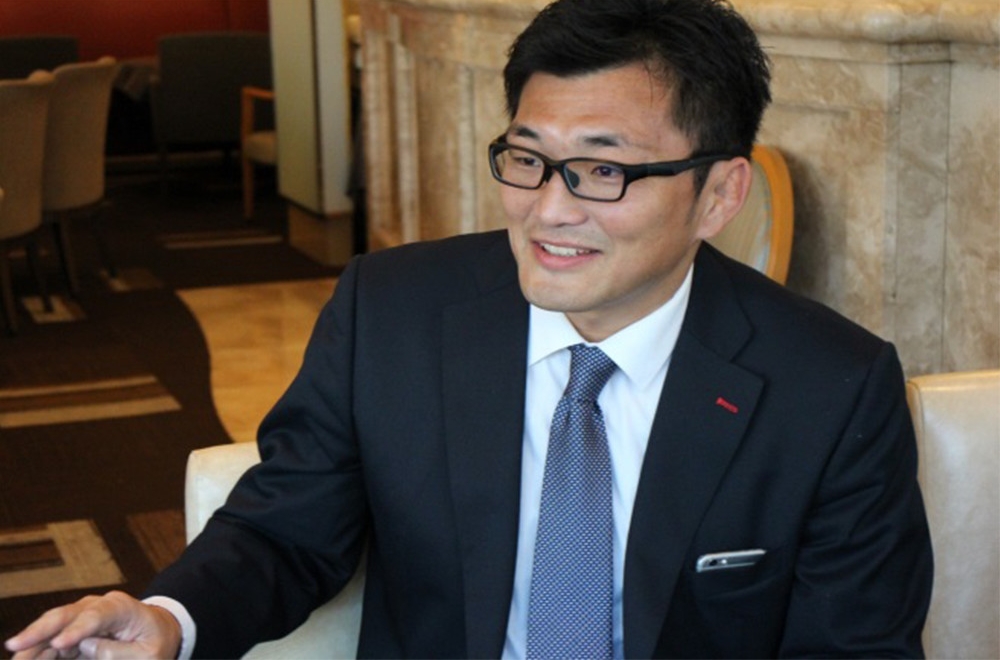 Taku Inokuchi, Toshiba
"Back in my day, we had to scramble to edit the video after the game was over, and show it to the players. Now, with AI, we can analyze plays in close to real time, which is amazing, and I think it will give the team a definite edge. During half-time, for example, players can now look back on how they performed in the first half, and the coach can even change strategy based on what he sees."
Rugby is changing, not in baby steps but in leaps and bounds. Video analytics may be in its infancy at Toshiba Brave Lupus, but it is rich in possibilities and we can look forward rapid development. Ouchi for one is full of ambition. "Obviously, there are many more hurdles we have to clear, but the fact that it's difficult gives me all the more motivation to work harder. I think it's this kind of energy that drives the development of technology."
Nothing exists in isolation. Technological innovation in rugby may be applied to other sports, and even lead to business solutions. Indeed, Toshiba is considering using this technology to make work in offices and factories more efficient, and develop individual skills in employees and workers. Video analytics technology is moving through the rugby world, but it will not stop there. We look forward to seeing what the future may hold. In the meantime, Japan's pro rugby season started in August. Let's hope that deployment of AI makes Toshiba Brave Lupus a winning team.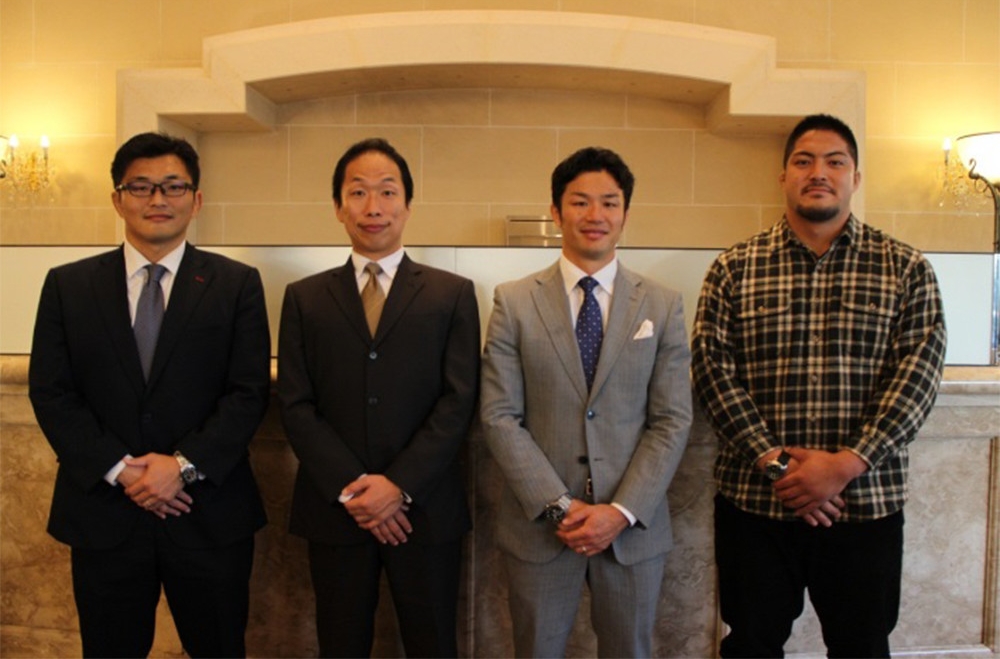 Left to right: Taku Inokuchi, Kazushige Ouchi, Toshiaki Hirose and Yu Chinen
Related Contents