Toshiba's young engineers: Taking on the long battle to decommission a nuclear power plant
2021/04/26 Toshiba Clip Team
Lessons learned from an NBA star player
The challenges of decommissioning a crippled nuclear power plant
Teamwork to ensure success for a huge project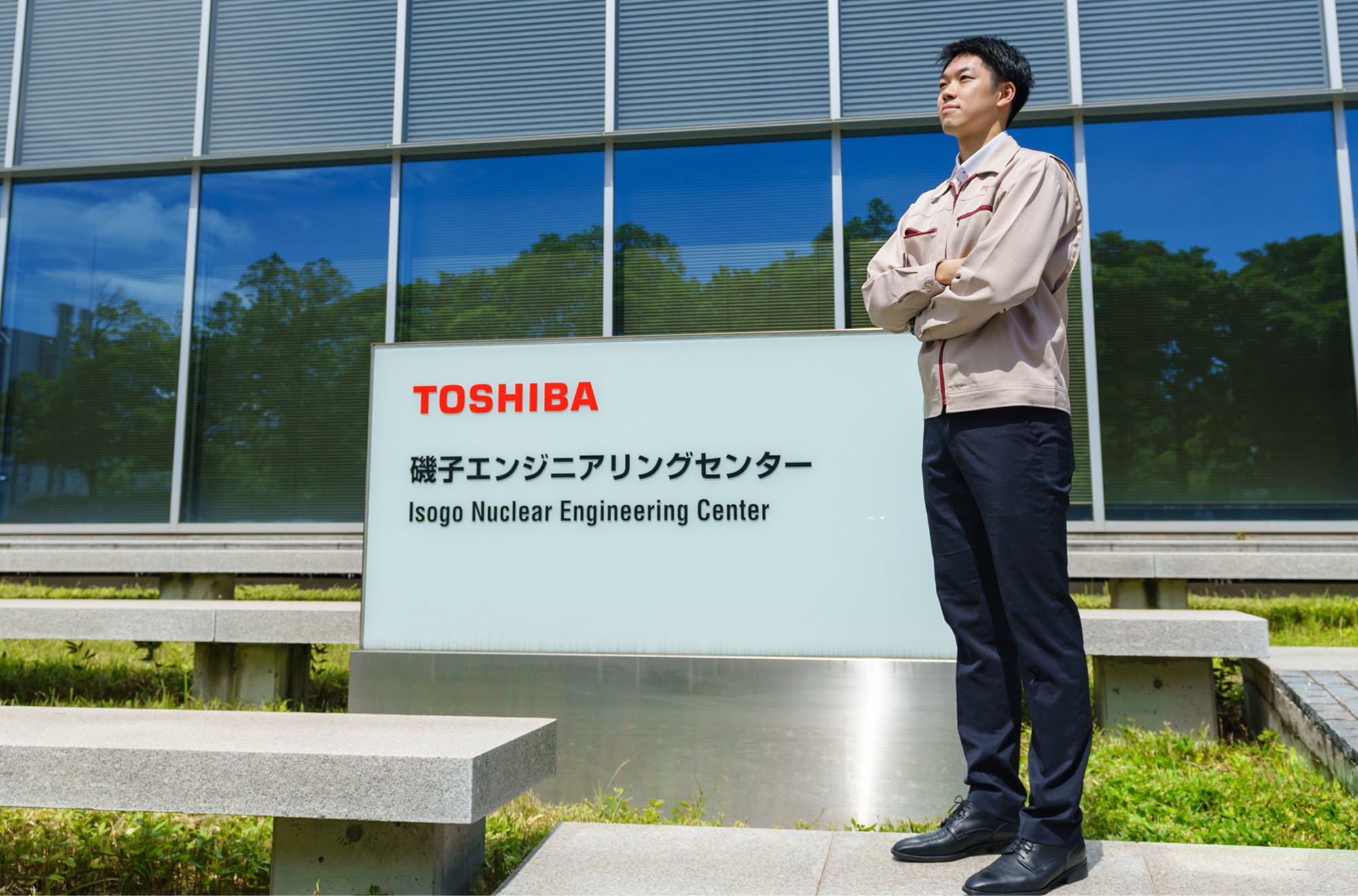 Basketball isn't just about scoring points
Baseball teams have nine players, rugby teams 15, and basketball five. There are also substitutes for these players who provide backup when starting members are injured, and players who managers or coaches call on to take advantage of very specific opportunities. And even though they are not on the bench, there are also a lot more players in the background who support the team. All of these players aim for the same thing, the seven letters of victory.
Our main character in this article is Kazuki Tamai of the Nuclear Mechanical Systems Design Division at Toshiba Energy Systems & Solutions Corporation, captain of the basketball club during his time in junior high school and high school.
"Even after going on to university, my basketball-filled days didn't change. What changed was my position within the team," says Mr. Tamai.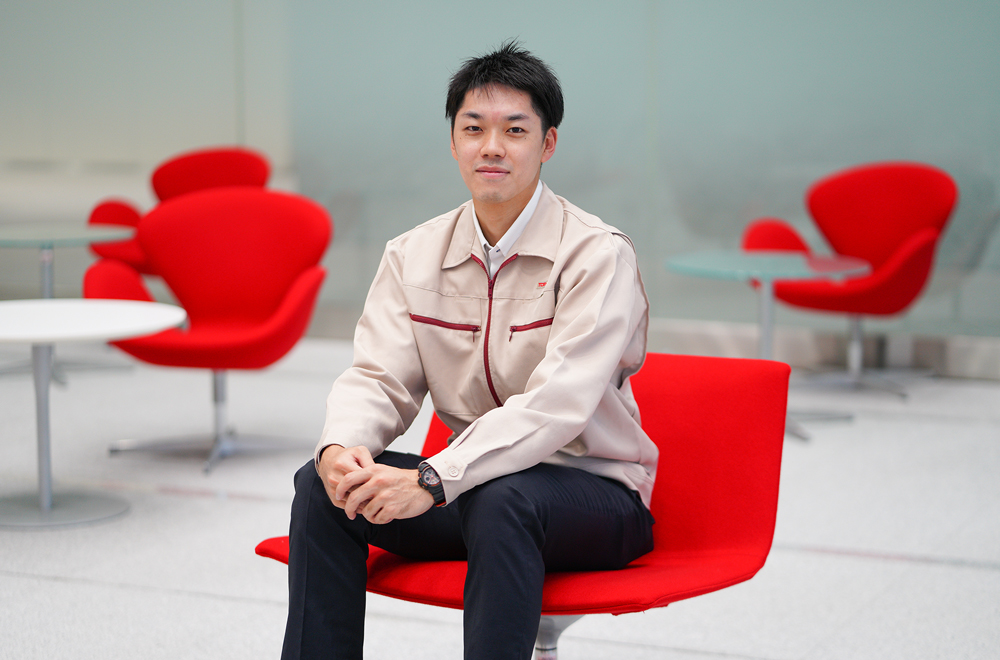 Kazuki Tamai, Nuclear Mechanical Systems Design Division, Toshiba Energy Systems & Solutions Corporation
All the way through to high school, it was a given that Mr. Tamai would start games, but on the university team, made up of strong players from all over the country, it wasn't quite the same.
"Of course, I am second to none in my desire to play, but if there are stronger players, then they should be on the court, so the team can win. That didn't mean I tried any less hard. Far from it. If I got a chance, I intended to be on the court. I don't think basketball is just about playing in matches and scoring points."
There is one basketball player who gets a lot of respect from Mr. Tamai, and that's Vince Carter, who retired from the NBA in 2020, after a 22-year career.
"Carter was still active after the age of 40, so you know he kept a close eye on the role he had to play and how he was doing it." Mr. Tamai explains that he has followed that example, found his role in the teams he has belonged to, and worked hard. "And now at Toshiba, I have something that I have to do as an engineer."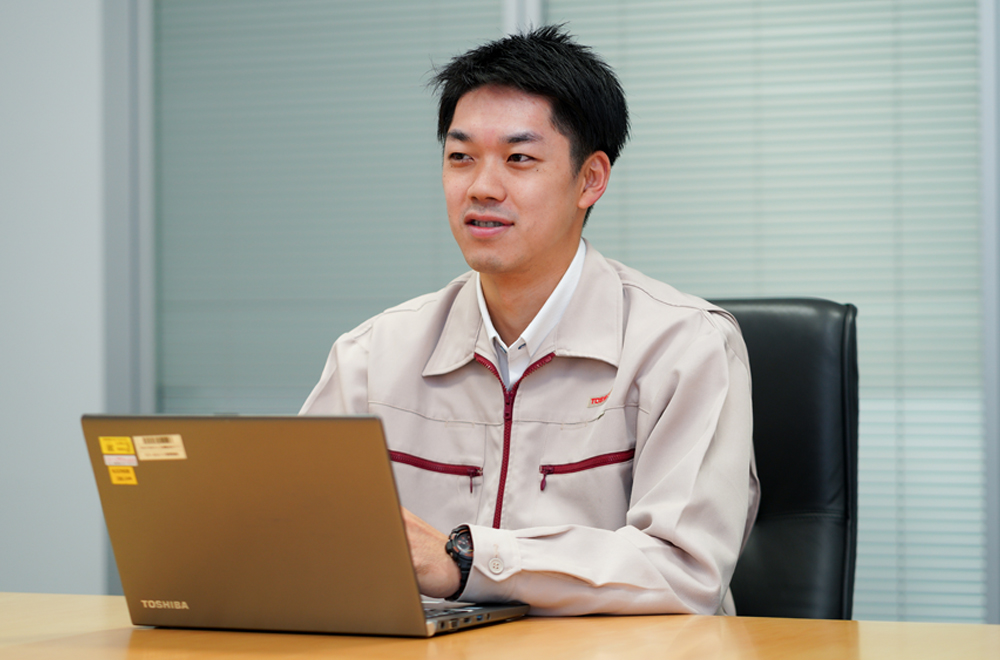 That something is engineering work related to the decommissioning of the Fukushima Daiichi Nuclear Power Station.
The devastation wrought by the March 11, 2011 Great East Japan Earthquake and the subsequent tsunami that hit Japan's Pacific coast still looms large in memory. The immense damage includes the core meltdown at Fukushima Daiichi, which is now being decommissioned by retrieving fuel from the remaining structure. The biggest challenge in this work is the retrieval of fuel debris.
"Before we can retrieve the fuel debris, we first need to understand where it is in the reactor pressure vessel, and what condition it is in. My job is to figure out how to do that"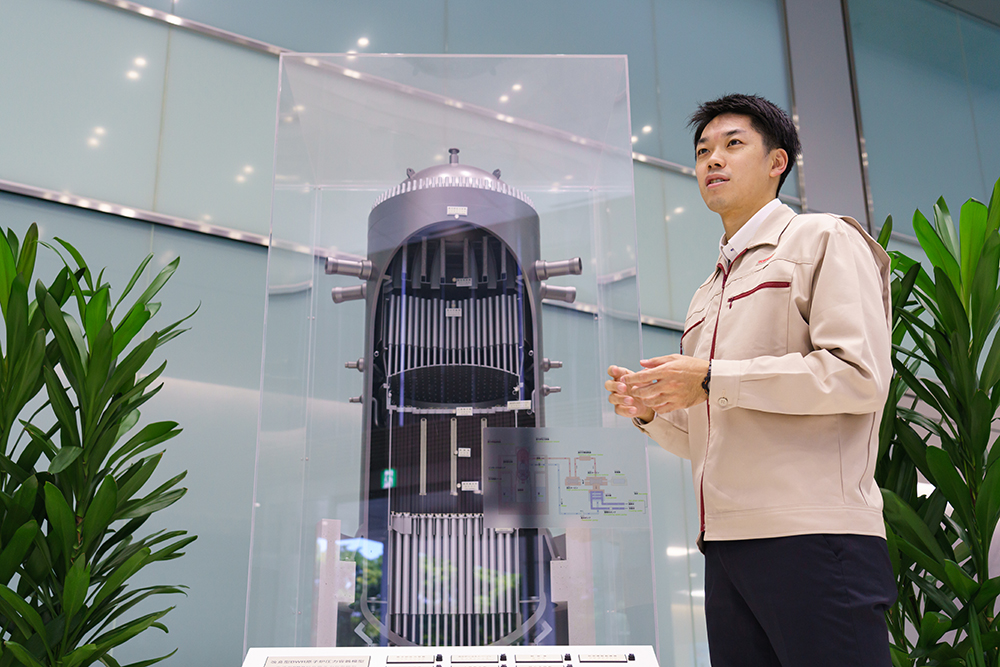 Fuel debris is what is left following the melting of the fuel in the reactor pressure vessel during the accident, and its subsequent fusing with melted control rods, concrete, and other materials.
"The fuel debris is currently cool and remains stable, but the facility was badly damaged in the accident. The consensus is that it is necessary to retrieve it as soon as possible, and transfer it to a location where it can be stored and kept stable. The status of the debris that melted and fell into the containment vessel has already been confirmed by robots developed by Toshiba, but no one has actually been able to look inside the pressure vessel since the accident. This project is drawing attention as a world-first attempt."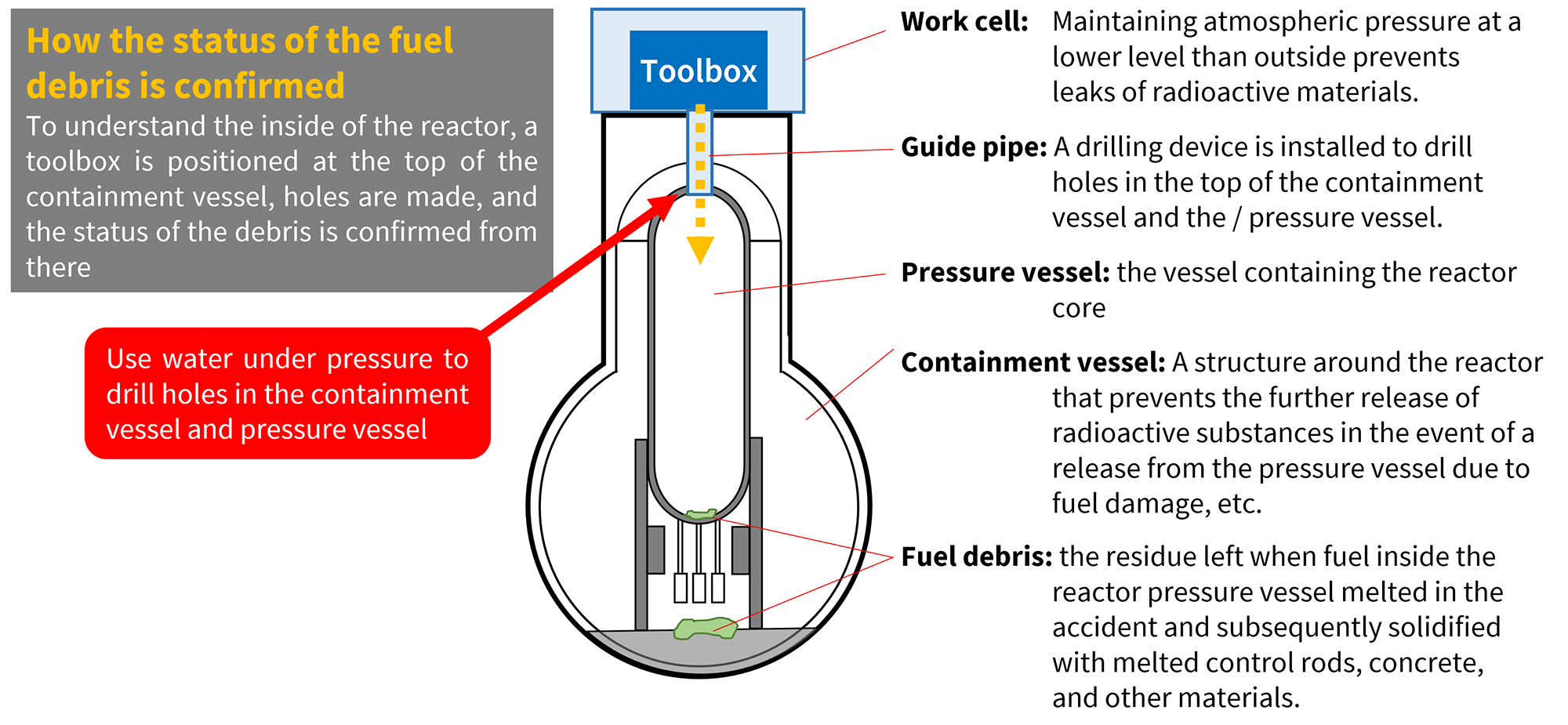 An enormous, immensely complicated project
"It's a national project that involves a great many stakeholders, and that can have all kinds of impacts on a project."
The objective of the project is to investigate the status of the fuel debris in the reactor. However, the investigation itself requires advanced technology, and that involves a lot of time and is very expensive. So we have to show that implementation of this kind of high-cost project justifies the expense, and to do that, we need to clarify and understand the status of fuel debris inside the reactor… all of which means there the possibility that these kind of issues go round and round in a loop.

If a clear direction cannot be arrived at, the issues will repeat themselves in a loop
"At a time like this, if someone can come up with a suggestion that sets a firm direction, I think it is possible to get all stakeholders to move together. Like in team sports, everyone aims for victory"
It is estimated that the decommissioning of Fukushima Daiichi will take 30 to 40 years. That gives Mr. Tamai pause for thought. "If it's going to take 40 years, then even people who joined the company this year might not see it through to the end. Completion may have to wait for the next generation, but I think what I need to do is take this first step"
Mr. Tamai grew up in a family where many of his relatives were teachers. Perhaps that's why his earliest memories are of wanting to be a schoolteacher. However, that plan changed.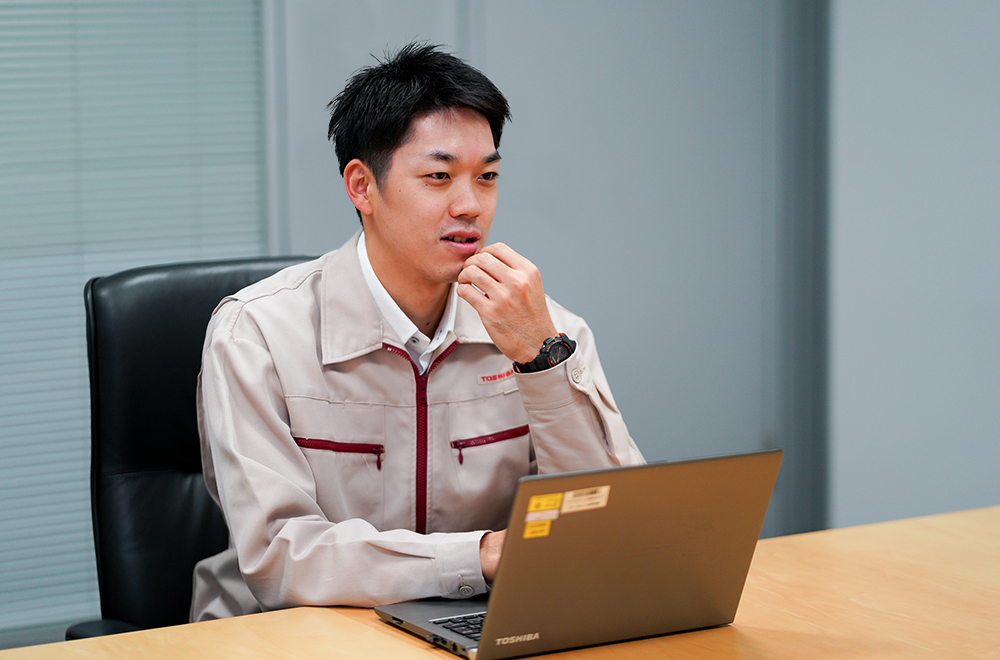 "Once I started university, I began to think more specifically about the future, and my life plan changed a little. My father gave me some advice, and told me that it wouldn't be too late to become a teacher even after working as a company employee. Then I started thinking about doing big things, helping a lot of people, and of wanting to work in infrastructure"
During this time, he met an alumnus of the basketball club who was involved in the nuclear power business at Toshiba.
"It was while hearing about Toshiba's nuclear power business, that I came to want to work here. If I try to explain why…it sounded pretty cool, and I was also attracted to the fact that there would be no major relocations, it was easy to take vacations, and I could continue to play basketball."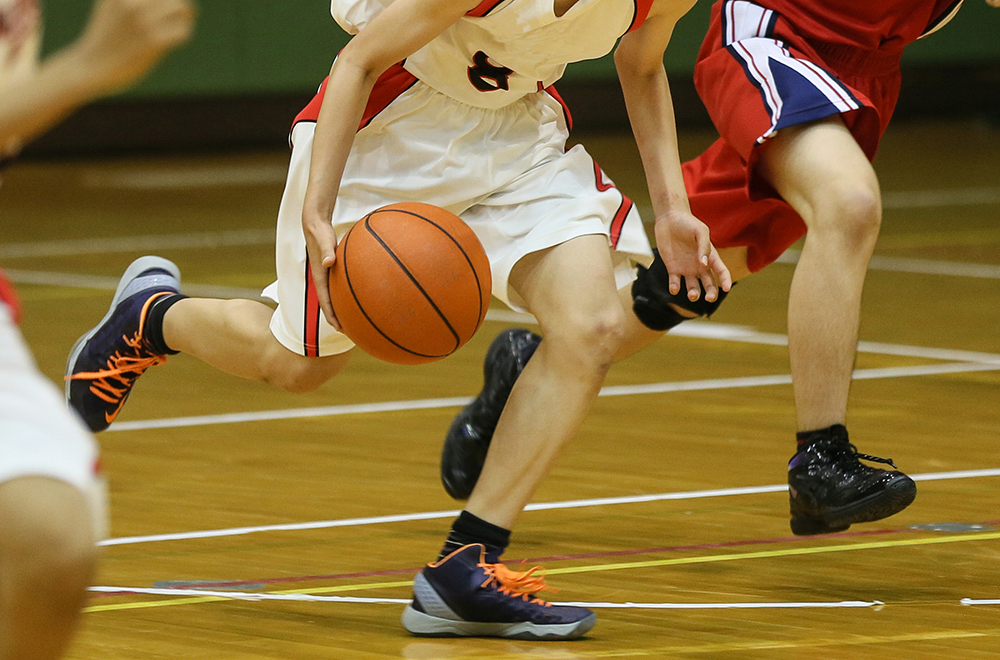 However, at a point where Mr. Tamai's dream of becoming nuclear engineer had grown significantly, the catastrophe occurred, and came as a huge surprise.
"I joined the company in 2011. The earthquake struck just before my university graduation ceremony. However, I soon got confirmation from my Toshiba recruiter that he was safe, and with it a message: 'It's okay. It is now that we need to work.' I wasn't sure how it could be 'okay,' but those words were somehow empowering. I also got an encouraging message from my family saying, 'Face up to the challenge!'"
Mr. Tamai says that the decommissioning of Fukushima Daiichi is very special kind of work, but it is also very rewarding, and it inspires a sense of vocation.
"Engineers around the world are taking notice of Toshiba's technological capabilities in nuclear plant engineering. Moreover, I think that our technology will serve both the recovery of Fukushima Prefecture and the future of Japan."
Asked to consider his time so far as an engineer at Toshiba, Mr. Tamai has this to say.
"Thinking about it now, I realize I have been challenged in various way from a pretty young age, and that everyone on the team listened to and discussed my ideas as a fledgling engineer, regardless of their job title. At first, I assumed that this kind of openness was normal, but gradually, with time, I realized that this is Toshiba's corporate culture. And that is why I also want to challenge my junior colleagues a lot, to discuss things with them, to cooperate with each other, and to grow together."
Finally, he talked about his goals as an engineer working on infrastructure.
"The infrastructure business is not about projects that can be completed by Toshiba alone. This is the kind of work that involves a lot of cooperation with a wide range of people, both inside and outside the company. For that reason, I want to be an engineer who is trusted by everyone, both inside and outside the company.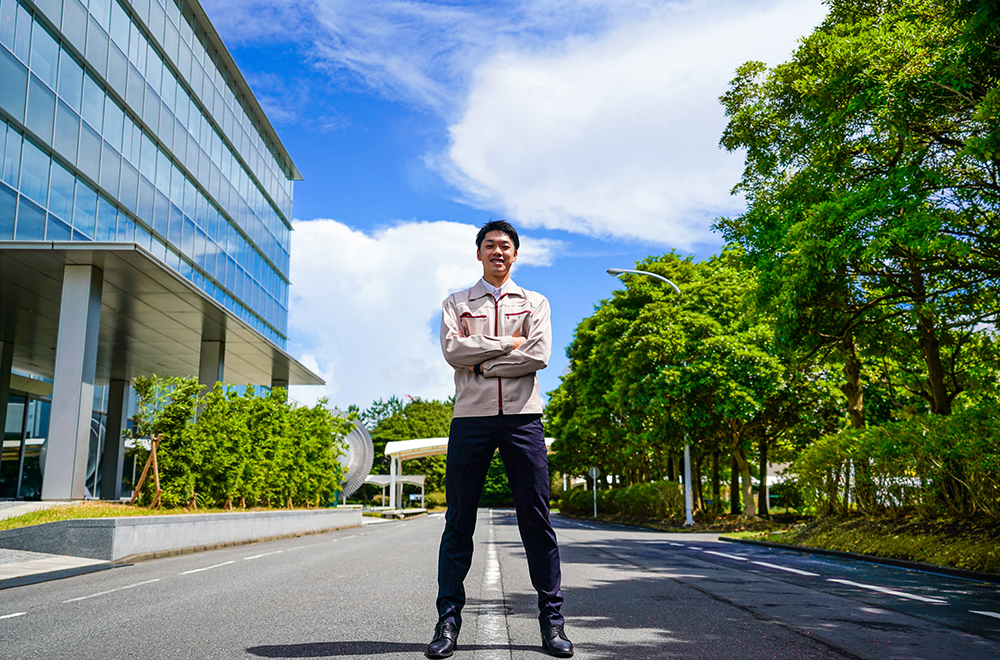 Related Contents