Solar Power Lightens Up Post-Disaster Fukushima and its Children
2018/04/02 Toshiba Clip Team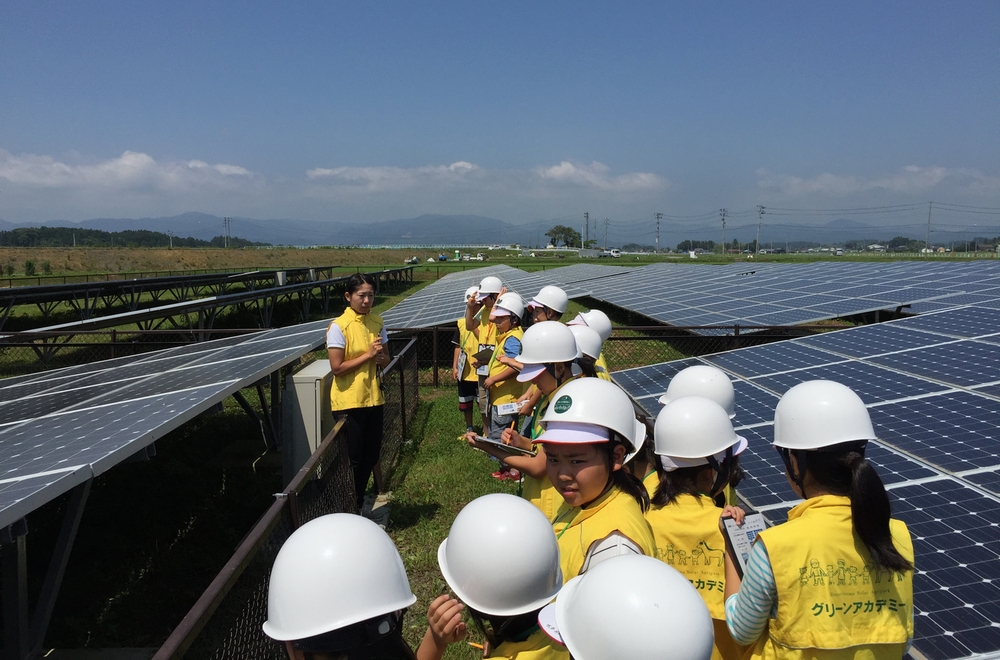 Minamisoma in Fukushima prefecture can boast of great natural beauty, and is known for its local delicacies and friendly people. However, on March 11, 2011, it was a victim of the Great East Japan Earthquake and tsunami, and suffered widespread devastation. However, Minamisoma's people are resilient, and they have fought back. One of many revitalization plans for the city came from Eiju Hangai, who heads Asubito Fukushima, a general incorporated association. He was the moving force in establishing the Minamisoma Solar Agripark, which promotes the use of renewable energy in the region and also provides learning opportunities for youngsters.
Minamisoma Solar Agripark is a 500kW solar generation facility that powers a local plant factory. It also has a learning zone, where children can find out about renewable energy. Before taking on his current role, Mr. Hangai worked for Tokyo Electric Power Corporation (TEPCO), retiring in 2010, a year before the earthquake. As a native of Minamisoma, Mr. Hangai, a strong sense of responsibility for ensuring the city's recovery led him to his current ambitions.
In this article, Mr. Hangai discusses the role of the Minamisoma Solar Agripark in Minamisoma's recovery with Takeshi Niimoto from Toshiba's photovoltaic business division, who worked with Mr. Hangai to overcome the many challenges the project faced. The interview was conducted in October 2016.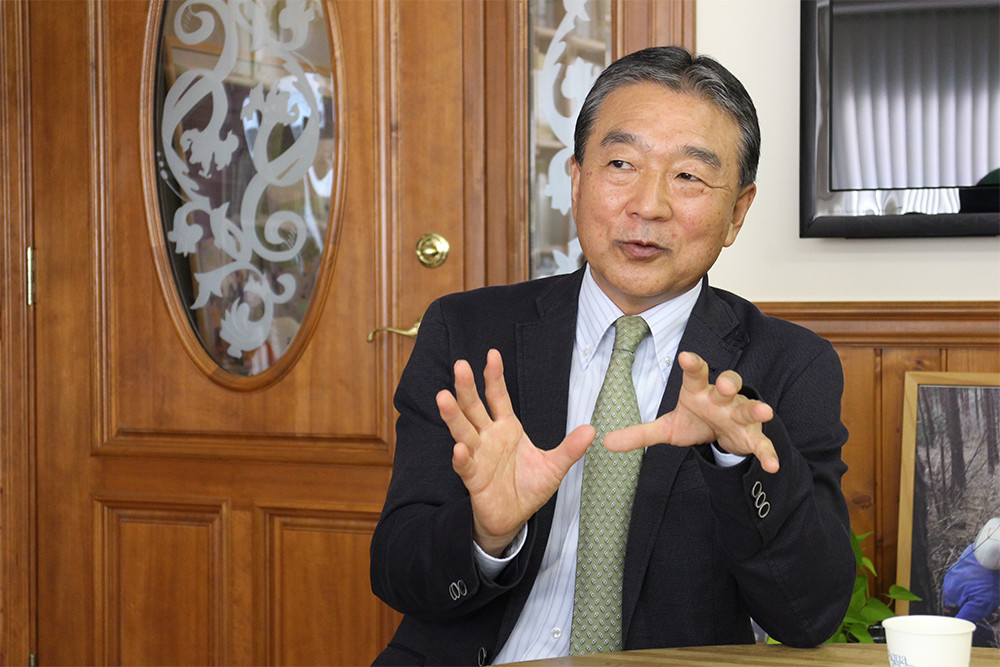 Mr. Eiju Hangai, Representative Director of Asubito Fukushima
Five years after the disaster, local efforts continue…
Hangai It's five years since the disaster but there is still a lot of work to do. The realization of the Minamisoma Solar Agripark is one of the reconstruction initiatives, and the result of cooperation between Asubito Fukushima and Toshiba.
Niimoto You told me that one reason why you work so hard to rebuild Minamisoma is that it's your hometown. And I was also told you drove a two-ton truck to deliver emergency supplies to the city in the aftermath of the disaster.
Hangai I felt it was something that I had to do. Until 2010, I was responsible for new business development at TEPCO. Even though I left the company a year before the earthquake, I was devastated by the terrible accident at the Fukushima Daiichi Nuclear Power Station. Even today, 80,000 people are still forced to live as evacuees. After the accident, I decided to devote my life to doing something about this situation.
Niimoto Even before the disaster, you were active in an environmental NPO involved in local forest preservation, which Toshiba supported as part of our CSR activities. In that, that connection led to the establishment of the Agripark.
Hangai That's right. Back then, a few months after the disaster, we were moving beyond the emergency response phase. Rather than relief supplies, what we needed was support in putting long-term rebuilding mechanisms in place. I had been thinking hard about what I could do to help, and finally came up with the idea of fostering education for youngsters using renewable energy.
Toshiba was the first company that came to mind. I formally asked for support as the head of Asubito Fukushima, and Toshiba was quick to show their help. And that's how the Minamisoma Solar Agripark Project began.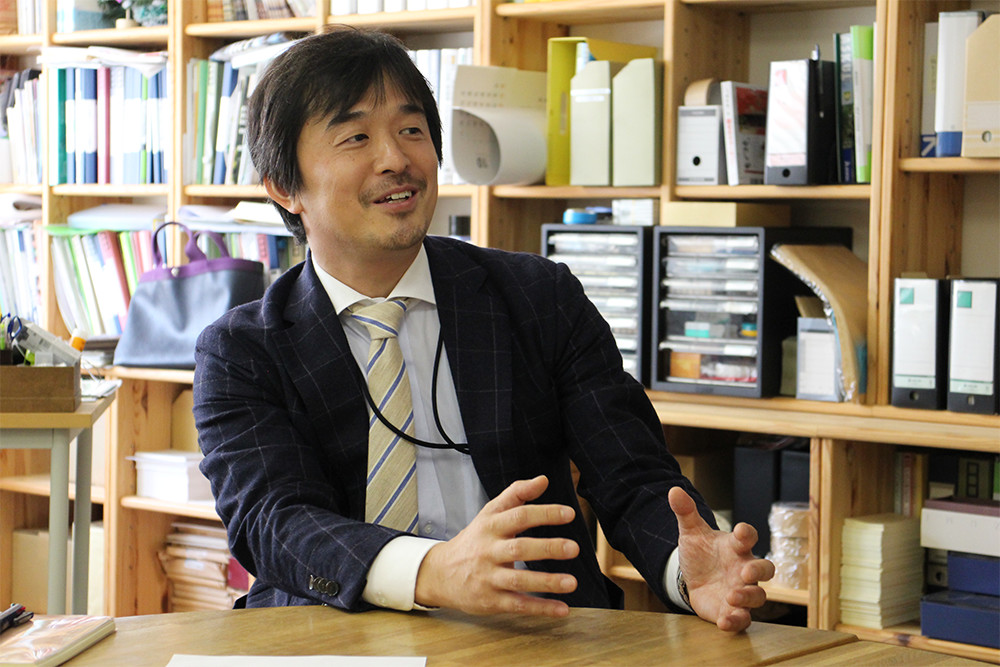 Takeshi Niimoto, Photovoltaic Systems Development Group, Toshiba Corp.
Technology and passion create new mechanisms to build a new future for Fukushima
Hangai The site is owned by the city, and includes the solar power facility built by Fukushima Fukko Solar Co., Ltd., an Asubito Fukushima Group company. There's also a plant factory built by the city government and operated by a local agricultural enterprise.
Niimoto Toshiba primarily supported the solar power facility. It's a mega-solar power installation that generates 500kW from 2,016 solar panels installed over a hectare or so. About 100kW of power is supplied to the plant factory and the surplus is sold to the power company. This is a new kind of project that brings together renewable energy and agriculture, and I know that providing a venue where kids could get a hands-on learning was central to your initial concept of the park. The learning programs include inspections of the solar power plant and workshops using movable solar panels.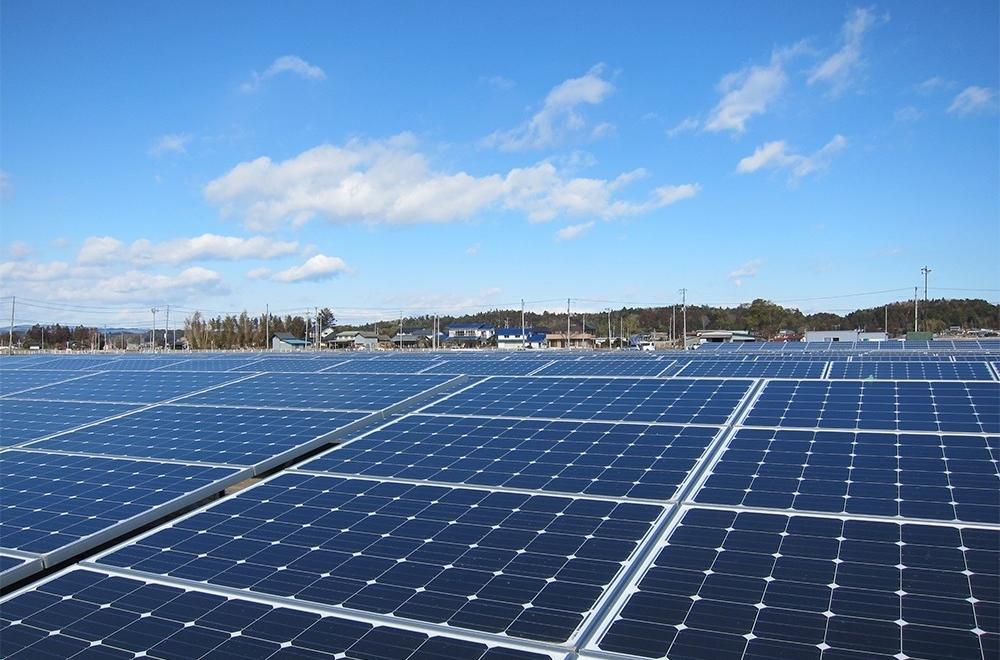 Solar Panels at Minami Soma Solar Agripark
Hangai Thinking about the facility, I often recall how we first met. I asked the CSR Office in Toshiba if they could introduce someone to help us design and build a solar power plant that didn't just provide power, but was also an education platform. And they introduced me to you. What did you think when you first heard about this?
Niimoto  Well, I've worked on a good few solar projects, working with companies and local governments, but it was the first time I ever heard of someone who wanted to use a solar power facility as a venue for childrens' education. Designing and building a solar power facility that wasn't just about generating and selling electricity was a new experience for me.
Hangai Asubito Fukushima had no specialists in solar power technology, so we had a lot of discussions with you and Toshiba on detailed specifications in the initial stages of the project. It was a very different kind of project, where you had to design a power plant specifically to accommodate onsite tours and hands-on opportunities.
Niimoto Yes. And as the project manager for Toshiba, responsible for the overall system design, I had to get your approval for a lot of the ideas we came up with. As I have already said, it was a real challenge for our team, not easy. I think one thing that kept us motivated was that we were creating something for children, who ultimately shape our future.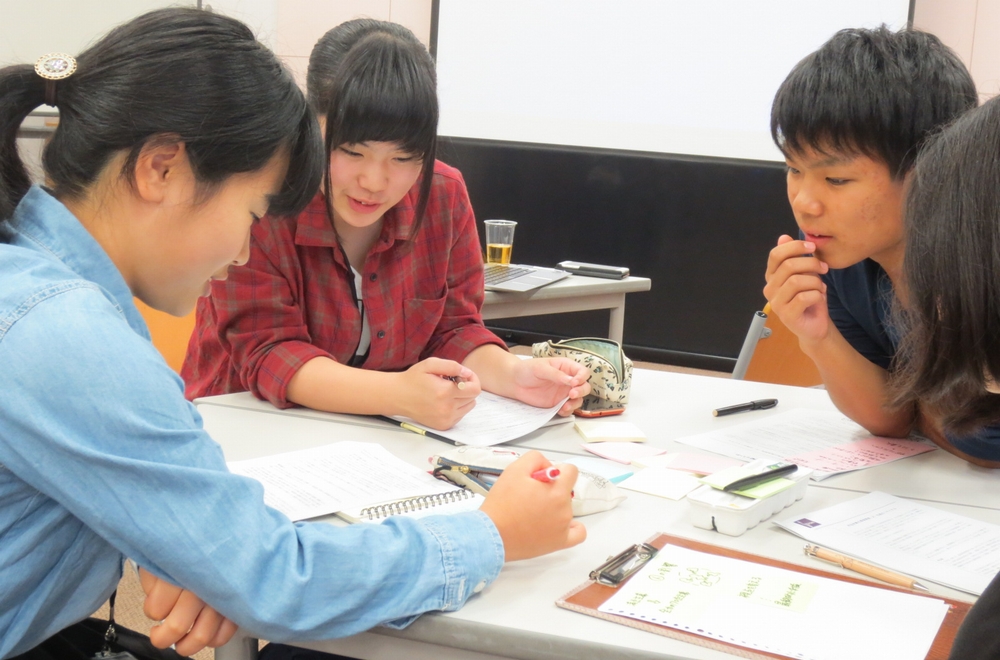 New public-private venue for learning experiences completed within two years of disaster
Hangai In May 2012, we were awarded a Ministry of Agriculture, Forestry and Fisheries grant, and Toshiba confirmed it would invest in the project. I still remember all the work involved in filling in the funding application documents. The binders build up to about 10 cm thick…
Niimoto We also had to complete piles of application documents. After that, the next big hurdle was preparing the site. The area being considered was mixed use before the tsunami, houses and farms. Minamisoma supported us in negotiating purchases with the landowners, but clearing the site was a major factor that really impacted on our project schedule. Then we had to face the challenge of installing the solar panels in a relatively short period of time, while ensuring high level quality.
Hangai You did extremely well. We broke ground in December 2012, but I insisted that the facility opening would be March 11, 2013, exactly two years after the disaster. I wanted the site to be a local symbol of the progress being made in recovering from the disaster. I was very pleased that we made it before the deadline.
Niimoto I understand. Two years after the disaster, memories were starting to fade, and a sense of urgency was being lost, despite the fact that there was still a lot of reconstruction work to do. We had to work to a really tight schedule, but again, we were motivated by the thought that we were contributing to the growth of the next generation, and that this project would mark an important turning point. Back then, the team was always enthusiastic and had a positive spirit.
Hangai Enthusiastic is certainly the right word, and I am delighted to say that. Mr. Niimoto and all the engineering and sales staff at Toshiba worked fantastically well for the project. It inspired us to see them on site, working with such energy and commitment.
On March 11, 2013, we welcomed the mayor of Minamisoma to officiate at the opening ceremony and the local children together sowed seeds. The facility has been open for over three years now, and of the approximately 3,500 elementary and junior high school children in Minamisoma, about 2,500 have visited Minamisoma Solar Agripark. We established it for them in the first place, but even so, the region still has a long way to go to full recovery. I hope to talk further with you about the prospects for future reconstruction.
Minamisoma Solar Agripark will evolve with the growth of the younger generation and continue to contribute to human resource development. I also hope our work will encourage the children to think for themselves about what they can do for the reconstruction of Fukushima. I strongly believe that the younger generations today will take the lead in shaping the future of Fukushima.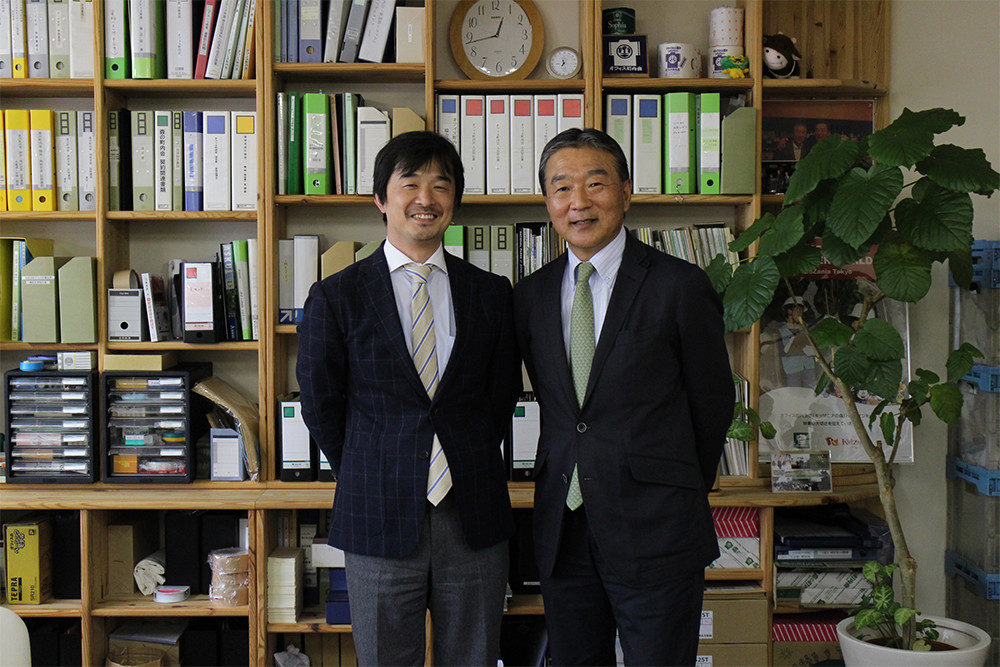 Related Contents