Bangladesh, the Land of Potential: Toshiba's "Ms. Bangladesh" Shares Her Optimism
2018/04/02 Toshiba Clip Team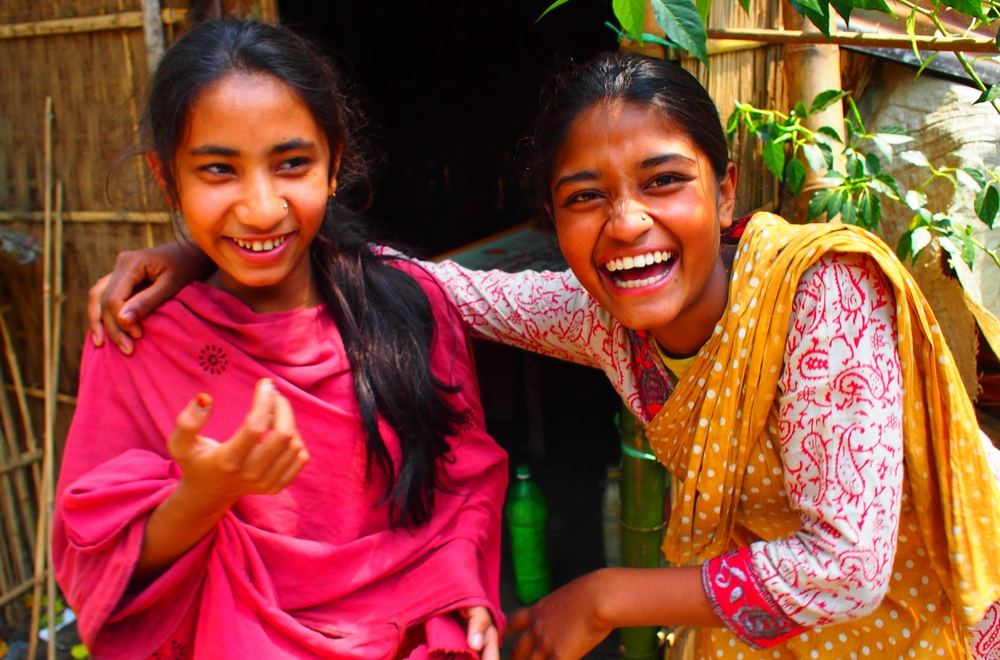 Tucked away at the top of the Bay of Bengal between India and Myanmar is Bangladesh. Though not widely touted as a place to do business, in fact it's a country that has plenty of potential. With a population of 160 million, and on track to reach 190 million by 2040, Bangladesh is enjoying a demographic bonus*1. Growth and development are gaining traction, and expansion is rapid, with GDP expanding at an annual rate of over 6%. It is high time to take a second look at this bustling country and promising market.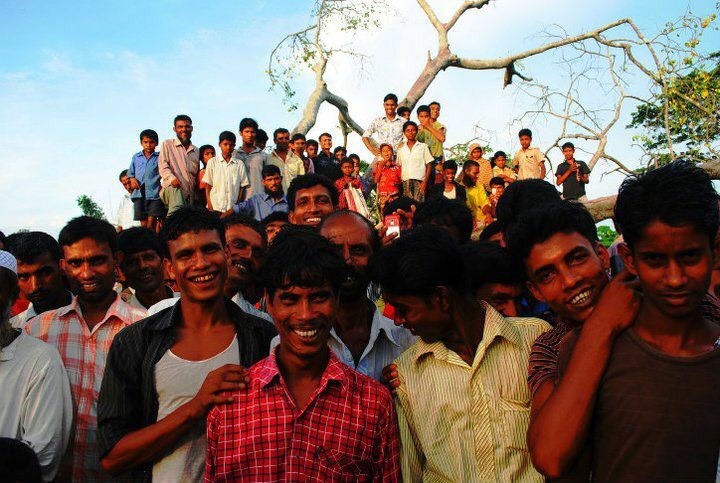 What are the hidden treasures of Bangladesh?
Not all companies have been slow off the mark in recognizing Bangladesh's potential. According to JETRO, 245 Japanese companies had bases in Bangladesh as of October 2016, partly reflecting hefty ODA loan assistance for infrastructure projects to support rapid economic growth. Bangladeshis are noted for their disciplined and logical approach to business, and local hires are already proving to be a valuable asset for foreign firms. Going forward, companies from all over the world are expected to enter Bangladesh and increase their investment to tap its potential.
Infrastructure development is the key to unlocking the tremendous potential of the Bangladeshi economy. Laying the foundation for a more resilient Bangladeshi society is essential if the government is to achieve its goals of making Bangladesh a middle-income country by 2021 and an advanced one by 2041. Clearly, this will create business opportunities for infrastructure companies like Toshiba.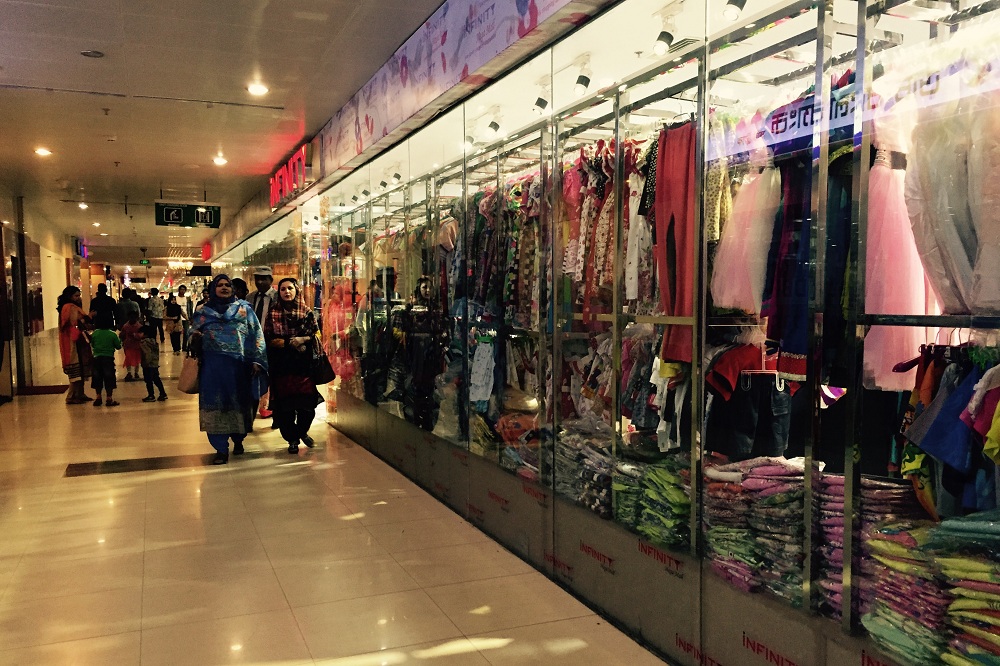 "Ms. Bangladesh" of Toshiba, Sayaka Kanagawa who is responsible for marketing at Toshiba's local representative office in Bangladesh, talked to us about the realities of local Bangladesh business conditions, and shares her experience and hopes for this land of huge potential.
"Dhaka, the capital, is plagued by chronic traffic congestion, and it can sometimes take more than half an hour to travel a kilometer. Buses are the only form of public transport. They are hot, lack air-conditioning, and often jam-packed. The government is trying to ease congestion by quickly constructing new roads. Also on the plus side, there are far fewer power blackouts than ten years ago, proof that the quality of the power supply has improved. There are lots of new buildings sprouting up. In Dhaka, at least, I feel that the gap with advanced countries is closing day by day."
Ms. Kanagawa first visited Bangladesh with the Japan Overseas Cooperation Volunteers*2 program in 2012, when she took a sabbatical during her second year at Toshiba. On returning to Toshiba after two years in the countryside, she got a taste of Bangladesh's growth potential while in charge of market development for the overseas sales division of Toshiba's power transformer business. She has been based in Dhaka ever since Toshiba established an office there in 2015, following a 2014 visit to Bangladesh by Japan's prime minister. "I am convinced" she says, "that Bangladesh has a great future if it gets its act together."
Becoming the bridge between Bangladesh and Toshiba
Naturally, doing business in the midst of economic development can be an uphill struggle.
"At first, with no experience in setting up an office or building an organization, I found it tricky handling all the procedures, from recruiting staff to selecting the site for an office," recalls Ms. Kanagawa.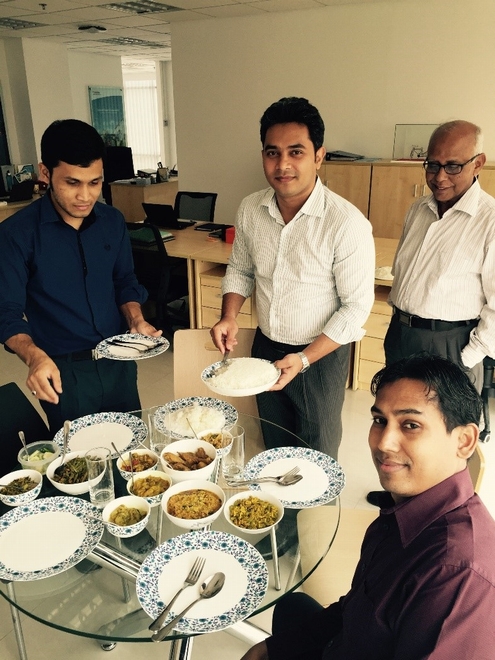 "Managing a team, some of whose members were older than my parents and had CEO-level experience, was challenging too. Fortunately, in conversing with staff members, I was able to make good use of the Bengali I learned during my time with Japan Overseas Cooperation Volunteers, and my knowledge of Bangladeshi culture and customs. I came to understand my Bangladeshi co-workers better by having meals with them every day and getting to know their families. As their colleague, I also tried to be like a family member. In turn, they were able to find their place within the team and understand what it means to be Toshiba employees. Incidentally, the experience had a flavor reminiscent of Japan, with people making distinctions between their public and private faces, and the give-and-take of business lubricated by an emphasis on cooperation."
Another plus for Ms. Kanagawa was that Bangladeshis have overwhelmingly positive feelings about Japan and the Japanese. This is a common refrain in business interactions with Bangladeshis and confirmed by Ms. Kanagawa. Japan got off to a good start with Bangladesh as one of the first countries to recognize its independence when it seceded from Pakistan, and the Japanese government has provided development assistance to Bangladesh ever since. These widely known facts translate into ordinary Bangladeshis' appreciation of Japan.
An employee of Toshiba's Bangladesh office explains: "In the Bengali textbooks that I used as a schoolboy, Japan was frequently featured as an example to look up to. The image we got from those books was that the Japanese are modest, sincere, hard-working people. Since we Bangladeshis associate these attributes with our own national character, we tend to be well disposed toward Japanese companies. I am happy and proud to be an employee of a world-famous Japanese company that offers me opportunities for personal development through my work."
"The best part of our work is that we are taking part in building the country," says Ms. Kanagawa. "I feel that all of us in the team share a sense of happiness as we apply ourselves to the task of putting Bangladesh on the path to prosperity."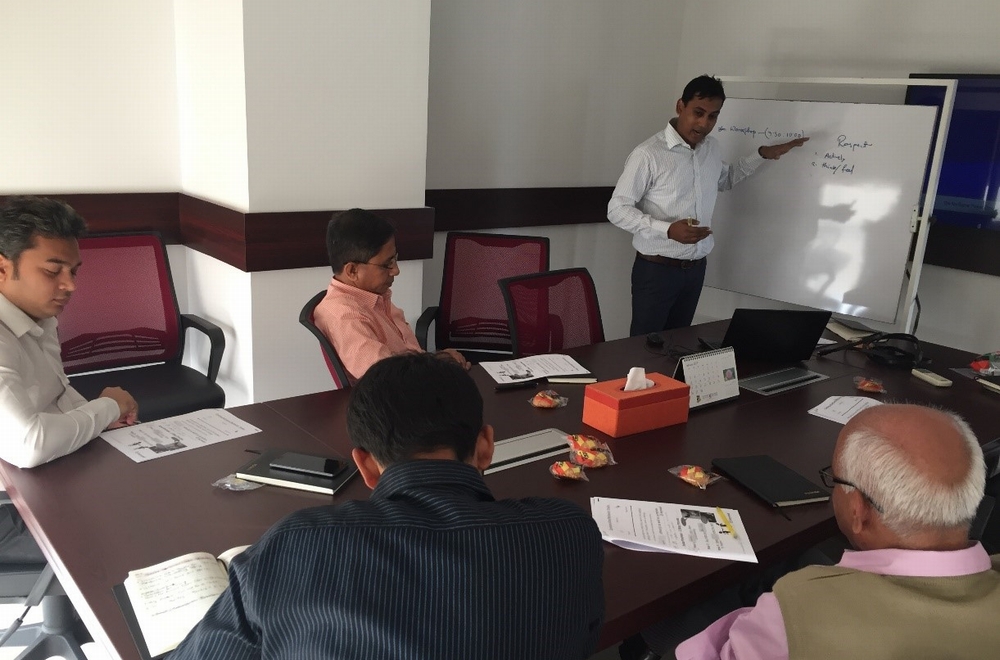 Toshiba's Bangladesh office is currently involved in sectors that include power generation, transmission and distribution equipment, transport network systems, and water treatment facilities, all building blocks for growth that can help tackle Bangladesh's social and economic problems. Toshiba's involvement in infrastructure development is also helping to cultivate trust with people nationwide.
"Bangladesh used to be an extremely poor nation," says Ms. Kanagawa. "Yet mobile phone penetration already reached 90% eight years ago, spurring development as Bangladeshis have seized new opportunities. In fact, Bangladesh is advancing in a speed much faster than we think, and the people have a lot of interest in the latest technologies. Even if a particular technology might appear too advanced at first glance, we want to foster ideas and encourage discussion about how this country might make good use of it."
The technologies offered by companies like Toshiba are opening up a vista of much-needed development in Bangladesh stretching far into the future. The natural sympathy between the people of Bangladesh, who want to improve their homeland, and Toshiba's Ms. Bangladesh, who loves the country and the warmth of its people, is an encouraging start to bringing Toshiba's technologies into Bangladesh. A robust partnership with Japan can help bring greater affluence to Bangladeshis as a major new market takes off.
■Glossary
*1: Demographic bonus
Countries enjoy a demographic bonus when the working population (aged 15–65 years) is high or rising as a percentage of the total population.
*2: Japan Overseas Cooperation Volunteers (JOCV)
Under the JOCV program, the Japan International Cooperation Agency (JICA) sends volunteers overseas to participate in official development assistance (ODA) programs funded by the Japanese government.
Related Contents