Toshiba's young engineers: Broad knowledge as the key to value creation
2022/08/22 Toshiba Clip Team
Preparation and through understanding—the high road to customer trust.
For social infrastructure we can continue to take for granted.
For the world: not additive but integrated technology that meets customer needs.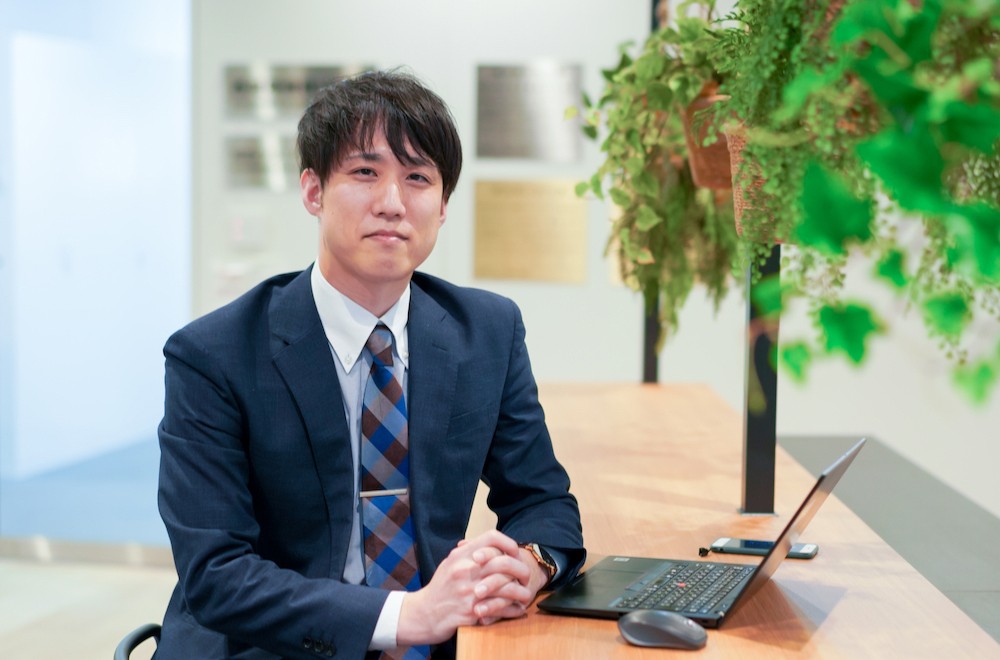 We can safely drink tap water at any time. When it gets dark, lighting brightens things up. When it is cold, the air conditioner brings warmth with the touch of a switch. When we want something, it is easy to shop for it online. All of these are things taken for granted in Japan and other advanced economies. However, maintaining this infrastructure we all simply accept as part of life relies on the constant efforts of engineers working behind the scenes.
Toshiba has many engineers who support what we all see as commonplace. Although they perform many different roles, what motivates them may well be a sense of their mission to contribute to society, and their pride as engineers.
Thorough understanding and preparation: My mistake as a student was the trigger
There is a saying often attributed to the great inventor Thomas Edison: "The more we fail, the closer we are to success." Edison also commented on not giving in to failure, reminding us of the missteps in the shadows of his immense achievements. Katsuya Mineno, who works on the engineering of building power supply at Toshiba Infrastructure Systems & Solutions Corporation, clearly understands this as he recounts a memorable moment from his time at university.
"I broke the lab equipment we were using in an experiment, because I didn't read the instruction manual properly. It was a 100,000-yen piece of equipment, and I'm sorry to say I caused a lot of problems for the professor and the other students."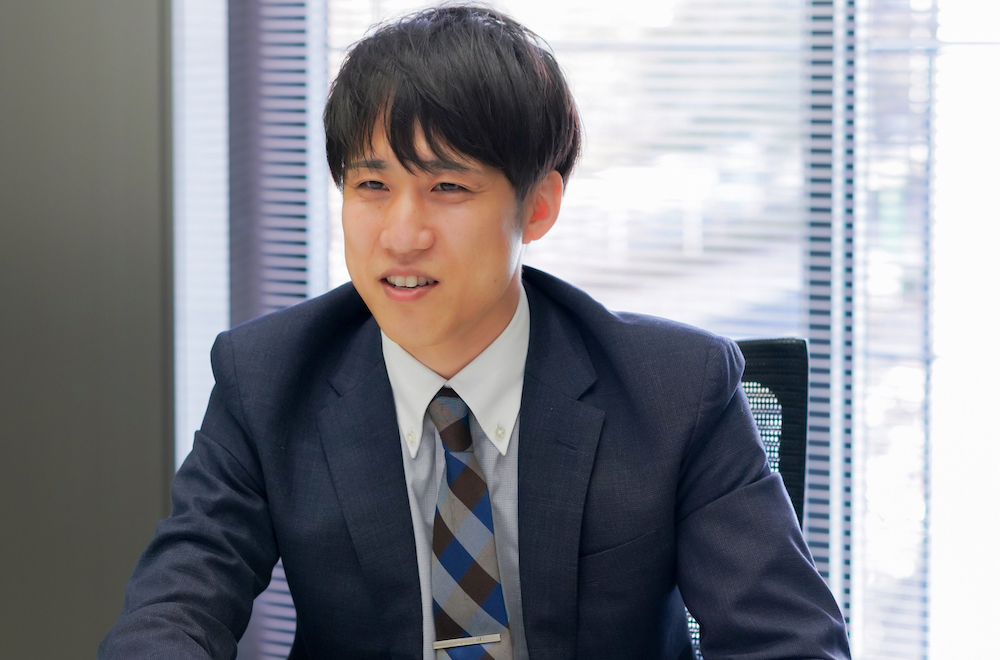 Katsuya Mineno, Specialist, Facility Control System Group 1, Facility Solutions Engineering Department, Social Systems Division, Toshiba Infrastructure Systems & Solutions Corporation
The accident was more than enough to melt the needle of a voltage tester. Fortunately, nobody was hurt, but it brought home to Mineno the teaching that electrical failures can sometimes result in death. He responded by thoroughly analyzing the failure.
"I did a Five Whys analysis, and thought carefully about each one. Why did I fail…? Why didn't I read the instruction manual carefully…? Why didn't I notice my lack of preparation…?"
By his own telling, the experience greatly influenced his attitude as an engineer. He has become more cautious, and takes responsibility for each and every one of his actions.
"I prepare as much as I can before doing something. I take a deep dive into all of the materials we receive from the customer, so that I can get a really correct understanding of what they want,"
Mineno's approach and the high level of understanding that he brings to projects has earned him praise both inside and outside Toshiba. One result of this is that even after projects are completed he still gets inquiries from the people involved.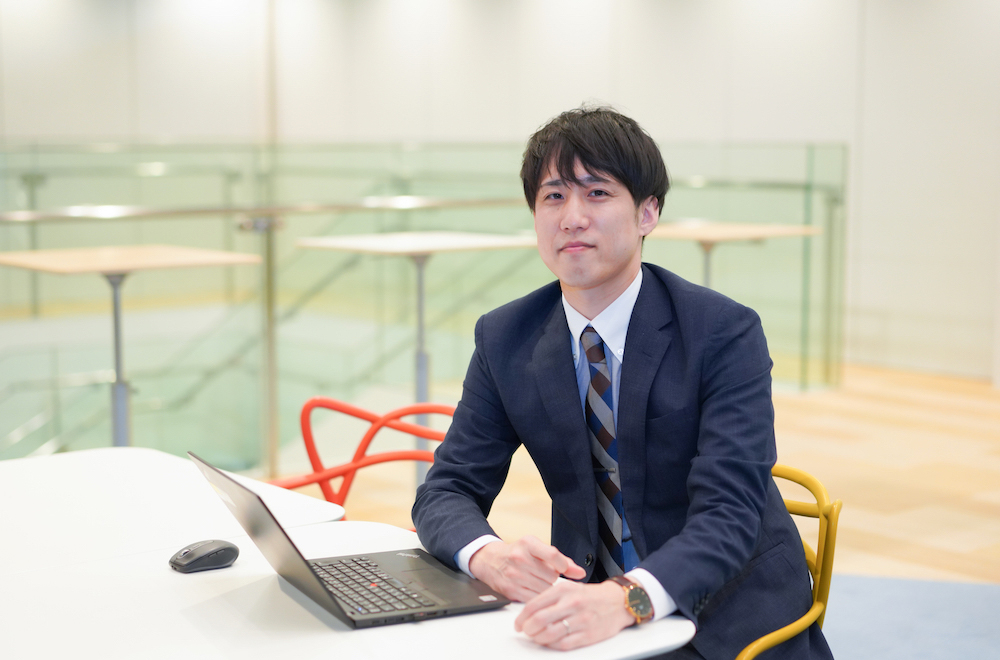 Mineno says he does not neglect to confirm the details of materials
As a student, Mineno chose a department where he could study a wide range of engineering subjects. This allowed him to acquire knowledge in fields beyond electrical and electronic engineering, including mechanical engineering, fluid mechanics, the mechanics of materials and chemistry. He draws on this broad knowledge base to understand the overall technology of projects he works on.
"Toshiba aims to meet the needs of customers by bringing together technologies from across the entire Toshiba Group, and to do that we have to understand how individual product technologies are related to the system as a whole. That makes is important to have knowledge in a wide range of fields that connect numerous design departments, along with the ability to listen to and explain customer stories. When I was a student, I think I planted the seeds for doing that in myself, and cultivated a sense of the technology landscape".
Generally speaking, sales engineers listen to customer requirements, convey them to design departments, and individual engineers come together to create the system. Toshiba is different. Engineers who work on system design, like Mineno, handle everything from finding out what the customer wants through to the system's design. This approach requires more technicians who can see the system as a whole. Being able to see the bigger picture makes it possible to get advice from experts when specialized knowledge is needed.
Delivering value that is taken for granted
Mineno is deeply committed to the social infrastructure most of us rarely think about, and is particularly interested in stable electricity supply. There is good reason for this; as student, he experienced firsthand the social impacts of power cuts following the Great East Japan Earthquake. He chose Toshiba because he wanted to follow a path that supported society's electrical infrastructure, and to be closely involved in its implementation.
"We naturally assume that social infrastructure will keep working," says Mineno. "That is also one of the needs of our customers', so we have a fixed target point for the value that we should be delivering."
When designing a system, cost, space and other customer constraints are important considerations. Fully aware of this, Mineno is careful to get customer agreement to proposals by fully explaining their content, and by sharing the goals; just what should be realized. He does this because his motto is that "the power supply equipment for buildings is not just a thing," but a service called social infrastructure that delivers value to customers that allows them to continue to use functions they can take for granted.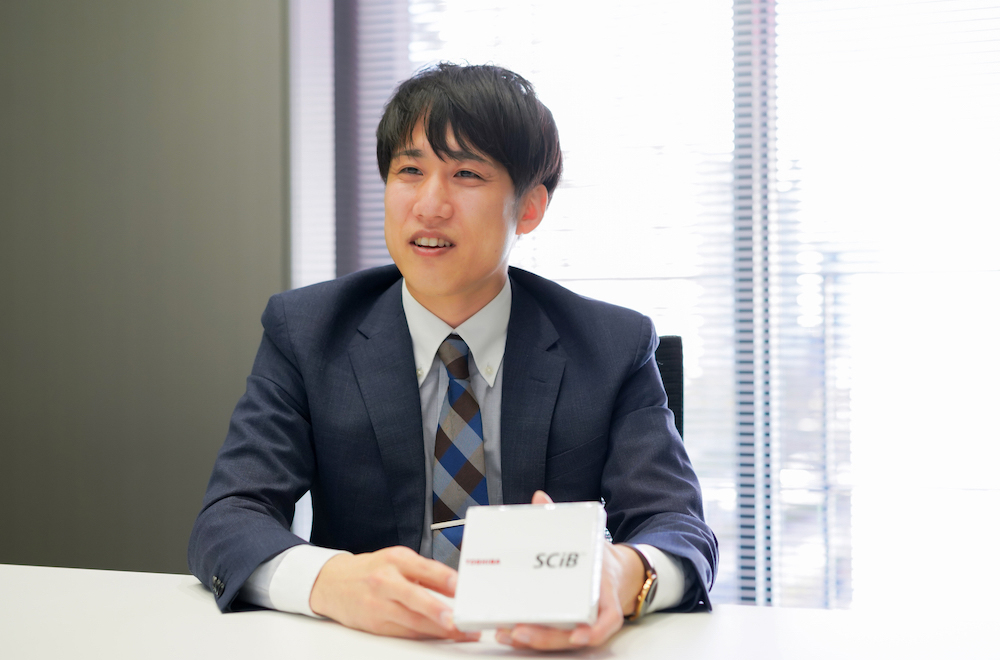 Always thinking about what the best solution for the customer
"If a power outage were to shut down servers, the capabilities that customers providing online shopping take for granted, and the pleasures of online shopping that end-users naturally expect, would all come to an abrupt end. "
When he design and proposes systems, Mineno always considers the social impact of the infrastructure suffering a power outage. He also recognizes that doing this, and building a technically appropriate system, is not possible without acquiring new knowledge. Even after nine years in Toshiba, Mineno is still learning a lot.
"There's a lot to learn if you want to create a system that really makes social infrastructure something that can be taken for granted," says Mineno. "For instance, suddenly connecting an emergency generator and transformer in a system can cause a large current, known as inrush current. When I thought about that, I realized I had to go beyond the knowledge of generators and transformers I have acquired so far, and get new knowledge and find out about systems that combine both."
Mineno is aware of the wealth of this kind of know-how tightly accumulated by Toshiba. He says that what he want to is to make up for the gaps on his own knowledge in system design by drawing on the teachings of his predecessors, to continue to study, and to deliver necessary social infrastructure.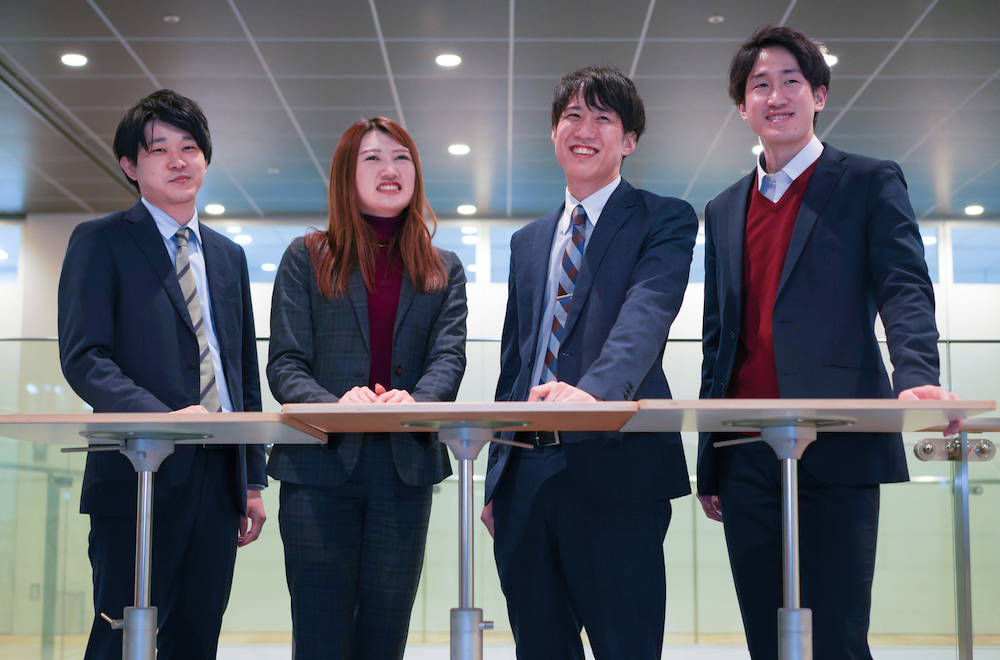 Time spent with friends provides motivation for coming projects
As Mineno continues day-by-day efforts at self-improvement, he also likes to relax with likeminded colleagues. One pastime he enjoys is baseball, and he has been a member of cheering squads since he was a student. As a new employee, he played the trumpet in the Toshiba cheering club, and got to play it at Tokyo Dome, the city's most famous stadium, during the finals of the Intercity Baseball Tournament, Japan's premier amateur competition. "Playing the trumpet in Tokyo Dome to support the Toshiba team is a great memory," Mineno say.
Bringing the conversation back to engineering, Mineno says what he wants to do now is to lead the entire industry, including Toshiba, to a higher position. In Japan, domestic companies like Toshiba have long handled the electrical equipment installed in buildings, but recent years have seen the entry of overseas companies, causing quite a stir. These companies stress many different factors from domestic companies, such as low cost and development speed.
"We have to deal with a constantly changing business environment," says Mineno, "and we have to differentiate ourselves from overseas companies. I think Toshiba's unique organizational system is effective, as it allows engineers who are responsible for everything from product development to system delivery to listen directly to customers.
"This is also an age where we must create value that allows us to do things like reduce the environmental impacts of electrical equipment. Customers are stepping up investments to realize a sustainable society. Toshiba will show its presence by responding to these needs. At this time, our strengths lie in our comprehensive technical capabilities, which are grounded in the ability to consider systems as a whole, to go beyond the mere addition of individual technologies."
Mineno believes that Toshiba will channel its strengths into both differentiation from overseas companies and the creation of sustainable value. As a young engineer with the ability to see the future of the industry as a whole, he is making every effort to play a leading role. Surely the day will come in the near future when he can reach out to the world, as a cheerleader for the entire industry.
Related Contents