"Mother Ganges": Reviving India's Lifeline Through Technology
2019/07/03 Toshiba Clip Team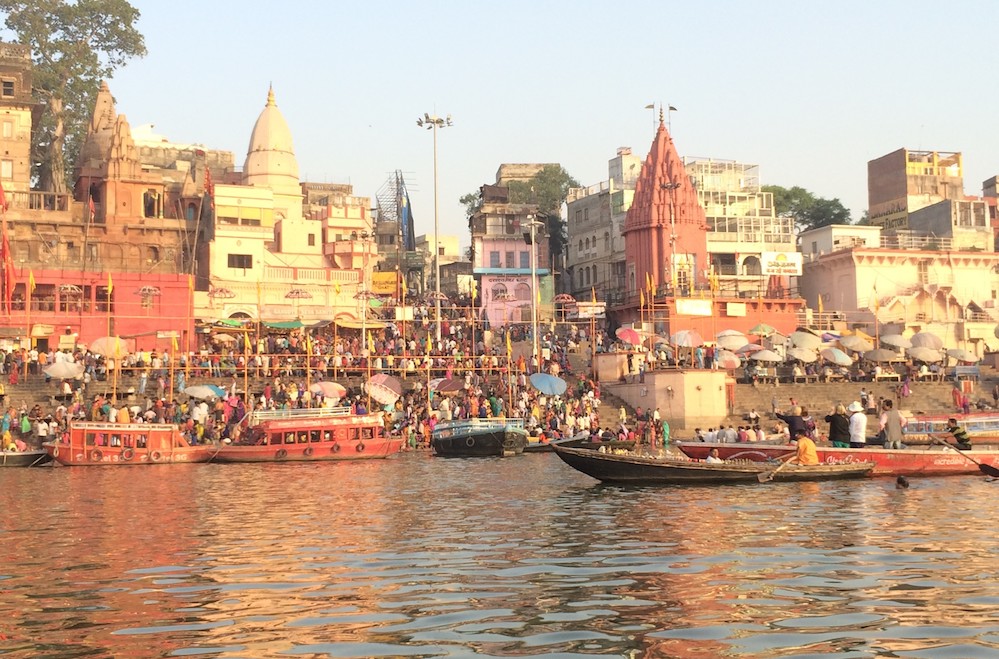 River Ganges: The lifeline of India
If early settlements and modern civilizations have anything in common, it's their proximity to water. From Mesopotamia that flourished around the Tigris and Euphrates rivers, to Egypt that thrived along the banks of the river Nile, rivers have always been the lifeline of all civilizations. In India, it is the river Ganges that has an economic, cultural, and spiritual significance that far transcends the basin's boundaries.
Running close to 2,700 km through the heart of India, it flows down from the Himalayas to course through five states in the northern plains before reaching the Bay of Bengal. The sprawling Ganges basin, an area of 860,000 sq. km spread across 11 states, is home to more than 600 million Indians and provides more than one-third of India's surface water. The river is a vital water source for hundreds of millions of people, who rely on for drinking water, household chores, and irrigate land.
An ever-growing population, inadequately planned urbanization and industrialization, together with lack of a robust municipal and industrial wastewater treatment network has left the river Ganges choking in effluents and toxic wastewater.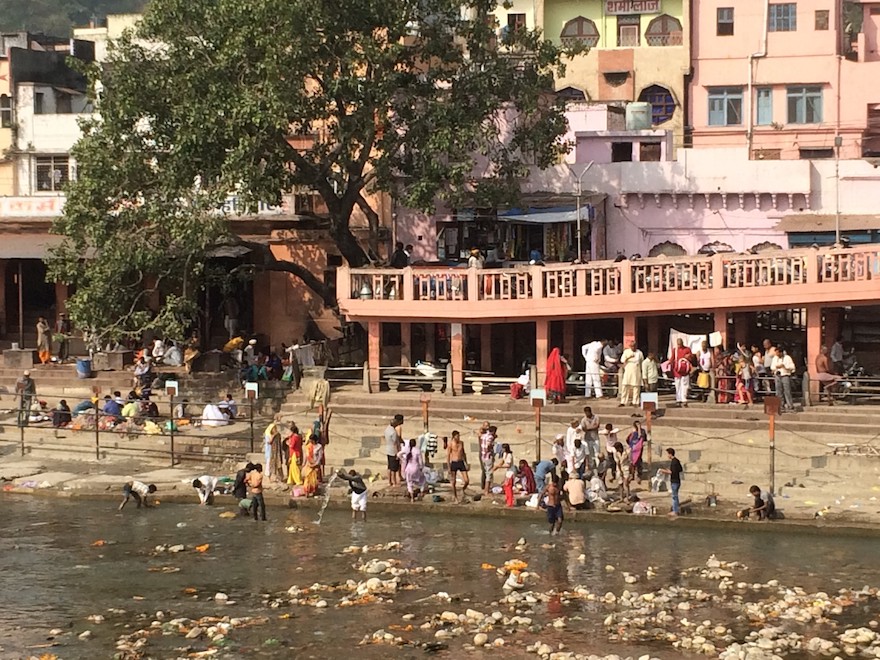 It is estimated that of the millions of kiloliters of wastewater discharged in the river every day, only a small percentage is treated or partially treated, while only less than one-third of the total solid waste generated daily can be treated with the capacity of current treatment plants.
The Clean Ganga initiative of Government of India under the aegis of its Namami Gange programme, has sanctioned 254 projects so far at a cost of Rs.24,672 crore (3.5 billion USD). Out of which 131 projects were sanctioned for creation of 3,076 MLD new sewage treatment plants (STPs), rehabilitation of 887 MLD of existing STPs and rehabilitation of 4,942 km sewer network for pollution abatement.
Despite government efforts, many stretches along the river Ganges do not segregate the domestic and industrial wastewater, leading to occasional failure of technologies set-up to meet domestic sewage treatment only. Currently, around 14% of the river stretches in India are severely polluted, while 19% are mildly polluted, rendering about 30% of the water in the river unfit for humans.
The missing piece: Global expert offering bespoke technology & solutions
Toshiba Water Solutions Private Limited, a Toshiba Group Company based in India, has been a partner to the Indian government's Clean Ganga initiative since 2014.
"We have partnered with Indian government's Clean Ganga initiative through active contribution. In India's one of the largest industrial state – Uttar Pradesh, Toshiba Water Solutions (TWS) established 02 sewage treatment plants (STP) with a combined capacity of treating over 18 million liters per day (MLD), and laid down a 55km sewage network. In another key state – Bihar, 60MLD capacity STP along with 55km of sewage network was constructed by Toshiba", says Koichi Matsui, Chairperson and Managing Director of Toshiba Water Solutions.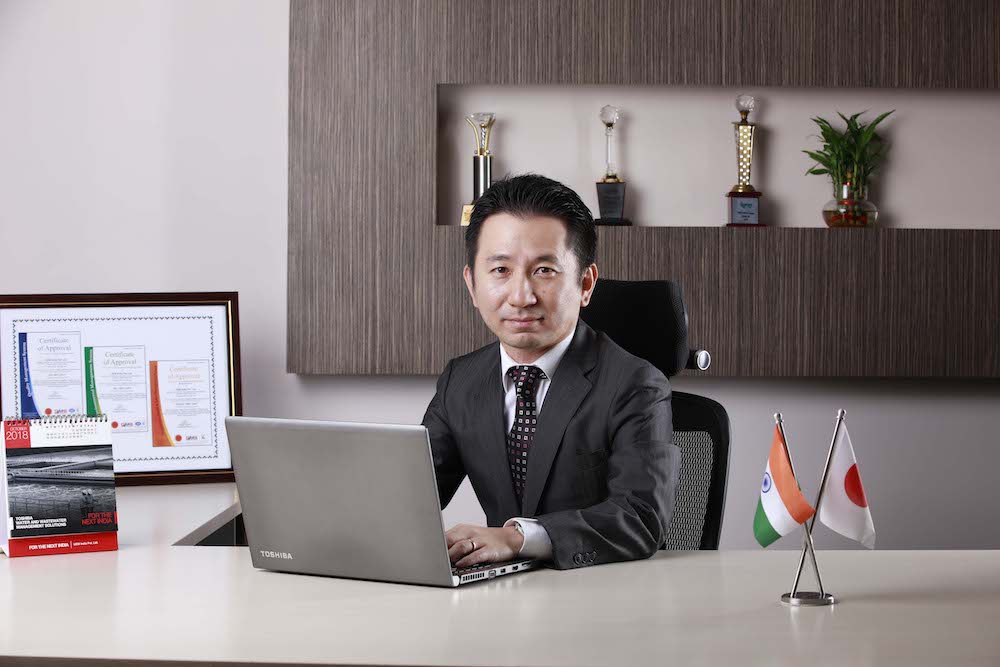 Koichi Matsui, CMD of Toshiba Water Solutions Private Limited, India
Toshiba Water Solutions has so far established a total of 110 km of sewage network, and 03 STPs with a combined wastewater treatment capacity of 78 MLD along the stretches of the river Ganges.
Toshiba Water Solutions aims to solve various water and environmental problems for India and around the world by offering complete, single-source services from engineering and design to construction and installation of bespoke water, wastewater and domestic waste treatment facilities across the world. With over 400 projects successfully executed in over 30 countries since 44 years of inception, it is an international company specializing in providing turnkey services in water and wastewater collection, treatment and disposal.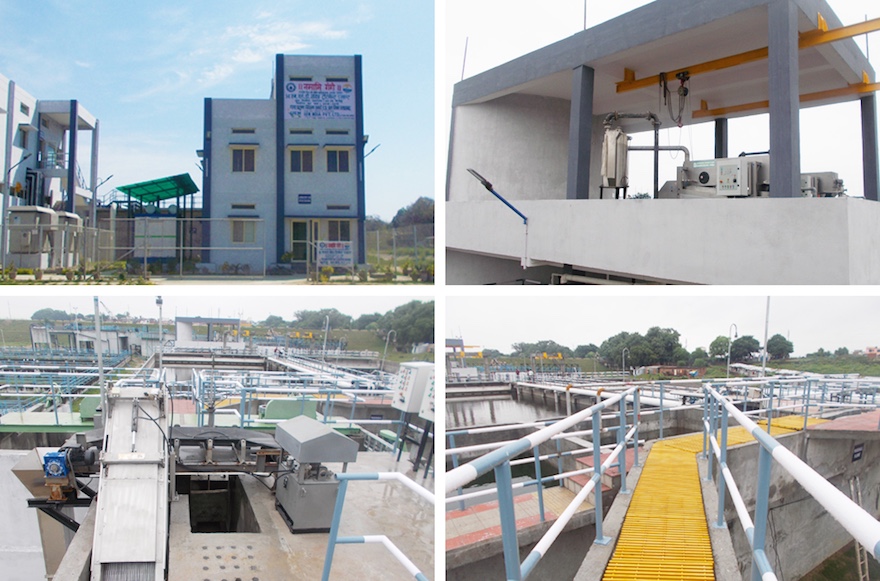 Photo of sewerage treatment plant installed in Salori Allahabad.
"Water issues such as pollution and water shortages may be caused by climate change, increased human demand and overuse of water. But mostly, it is a result of poor management of the sufficient available water resources," says Matsui.
"We believe that water re-use and effective water treatment technologies can help alleviate water crisis. Water management has the capability of addressing human interventions and the various natural events in connection with resources and the long-term water policy decisions on the environment and economy. One of the key ways of solving water issues can be through infrastructure repair and maintenance of water reuse and wastewater treatment channels", he added.
With an in-house R&D that works in tandem with Toshiba Japan, Toshiba Water Solutions addresses solutions for low life cycle cost through best CAPEX & OPEX combinations. In a larger effort to raise efficiency and lower the life cycle cost, Toshiba Water Solutions is amongst the industry pioneers to develop and implement a cloud-based remote management solution for real-time water quality monitoring in STPs/CETP/WTP. This IoT-enabled automation also helps in gauging and countering any possible redundancies and oversight by helping planners to assess the impact of treatment on the water's quality.
Matsui says, "In a bid to make the world a better place, with a promise of a new day where everyone will have access to safe and clean water, we have demonstrated our resolve for the development and operation of water and environmental infrastructure across the world. Not only in India, but having executed projects on five continents, we are targeting global markets for growth in Sri Lanka, Bangladesh, North and South America, CIS countries, South East Asia and African countries.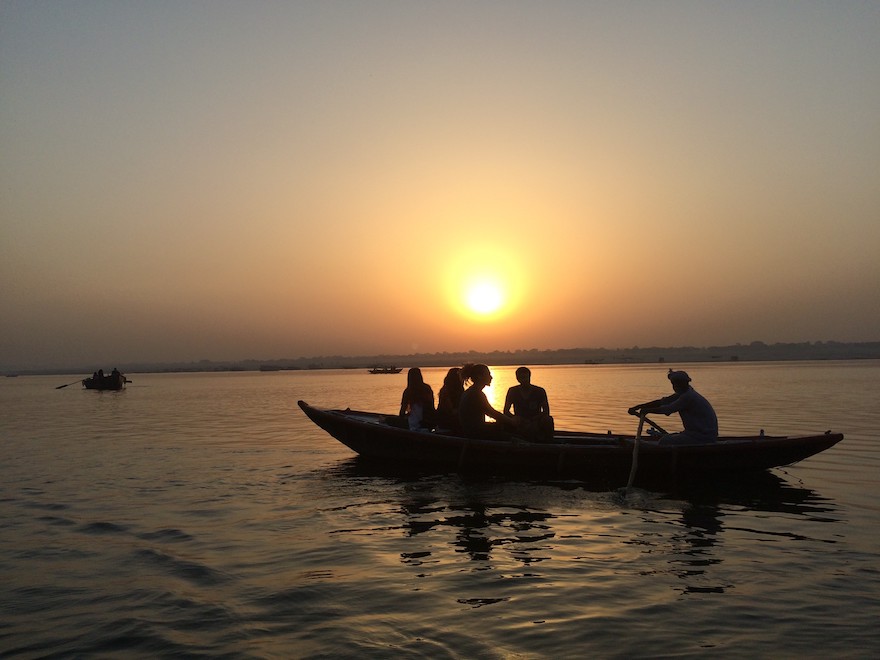 The one thing that makes our entire planet unique is water. All life originated from water, all life exists because of water. That's what makes it sacred. But since 70% of water covers our planet, we keep forgetting that water is also scarce. Our rivers, lakes, and seas are drowning in chemicals, waste, and other pollutants that are being dumped by businesses and cities. Our finite drinkable water sources are shrinking, and without action, the scarcity will only sky-rocket by 2050 when global demand for freshwater will be 30% more than today. Only with awareness and action, can we save our water, and consequently ourselves. Toshiba Group is actively designing technologies and solutions to ensure long-term sustainability for the river cleaning projects around the world for realization of environmentally sound communities.
Related Contents