The story behind Toshiba's multi-decade campaign to champion Japanese culture in the UK
2023/03/10 Toshiba Clip Team
Toshiba decided to commit to raising awareness of nuanced Japanese culture. Its first project was partnering with the V&A to set up and sponsor a dedicated Japanese gallery.
In 1989, the company launched the Toshiba International Foundation, which committed to ongoing investment in better understanding and collaboration between UK and Japan.
The initiative is a sign of Toshiba's dedication to enriching the communities in which it operates, something which is also reflected in its basic commitment: 'Committed to People, Committed to the Future' and one of the corporate values: 'Create Together.'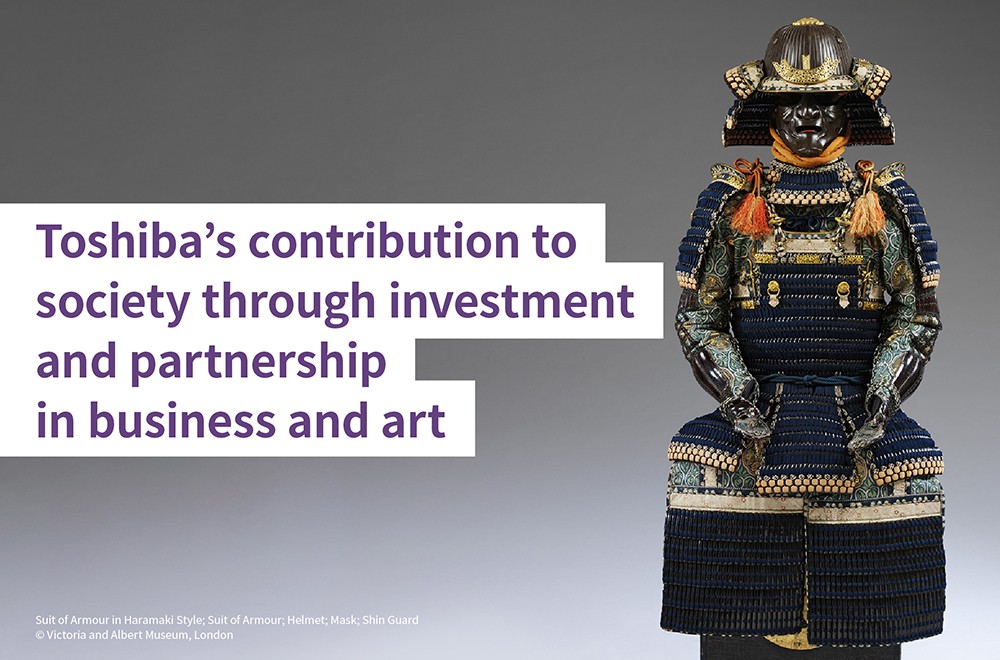 On display in The Toshiba Gallery of Japanese Art of London's Victoria & Albert (V&A) museum, stands a suit of armour in Haramaki style. It's an arresting sight; fashioned from deep blues, golds, and a helmet made up of sixty-two individual plates.
It stands there, freely available for the public to visit, thanks to a surprising benefactor: technology conglomerate Toshiba.
Although, perhaps it shouldn't be so surprising. After all, the company's sponsorship of the V&A has spanned over three decades. In a world awash with corporate sponsorships, we don't usually get to hear the story or reasoning behind them. Indeed, it can be easy to dismiss them as straightforward publicity activity. That would be doing a disservice to Toshiba, though, as there's a more personal and deep-rooted story behind its multi-decade sponsorship of London's Victoria & Albert (V&A) museum.  
Why did Toshiba decide to invest and partner with the V&A?
"At the start of the 1980s, we had become a successful multinational company with an important manufacturing base in the UK," says Tomoaki Kumagai, president & CEO of Toshiba Europe Ltd. "While we had become a globally recognised name, many British people understandably had limited experience with Japanese culture."
"Perceptions of Japan were still stereotypical," adds Masami Yamada, curator for Japan in the V&A's Asia department. "Most British people had never travelled to Japan and had limited references, such as geisha or consumer technology." 
"As one of the biggest consumer electronics companies in the world at the time," continues Tomoaki Kumagai. "We felt that we had an obligation to help raise awareness and create a more nuanced perception of Japan; we wanted to celebrate the richness of the culture." 
From its opening in 1852, the V&A had built its reputation on collecting the best examples of art and design from around the world. Its collection included priceless examples of historic Japanese craft – making it the perfect partner to help Toshiba achieve its goal. 
It began working with the V&A to consolidate this collection and set up and sponsor a gallery completely dedicated to Japan. This would become The Toshiba Gallery of Japanese Art, which opened in 1986. The gallery showcases 170 years of collecting Japanese art and design and continually evolves to reflect new trends, giving visitors the experience of 'travelling through time' from the 6th century to the present day.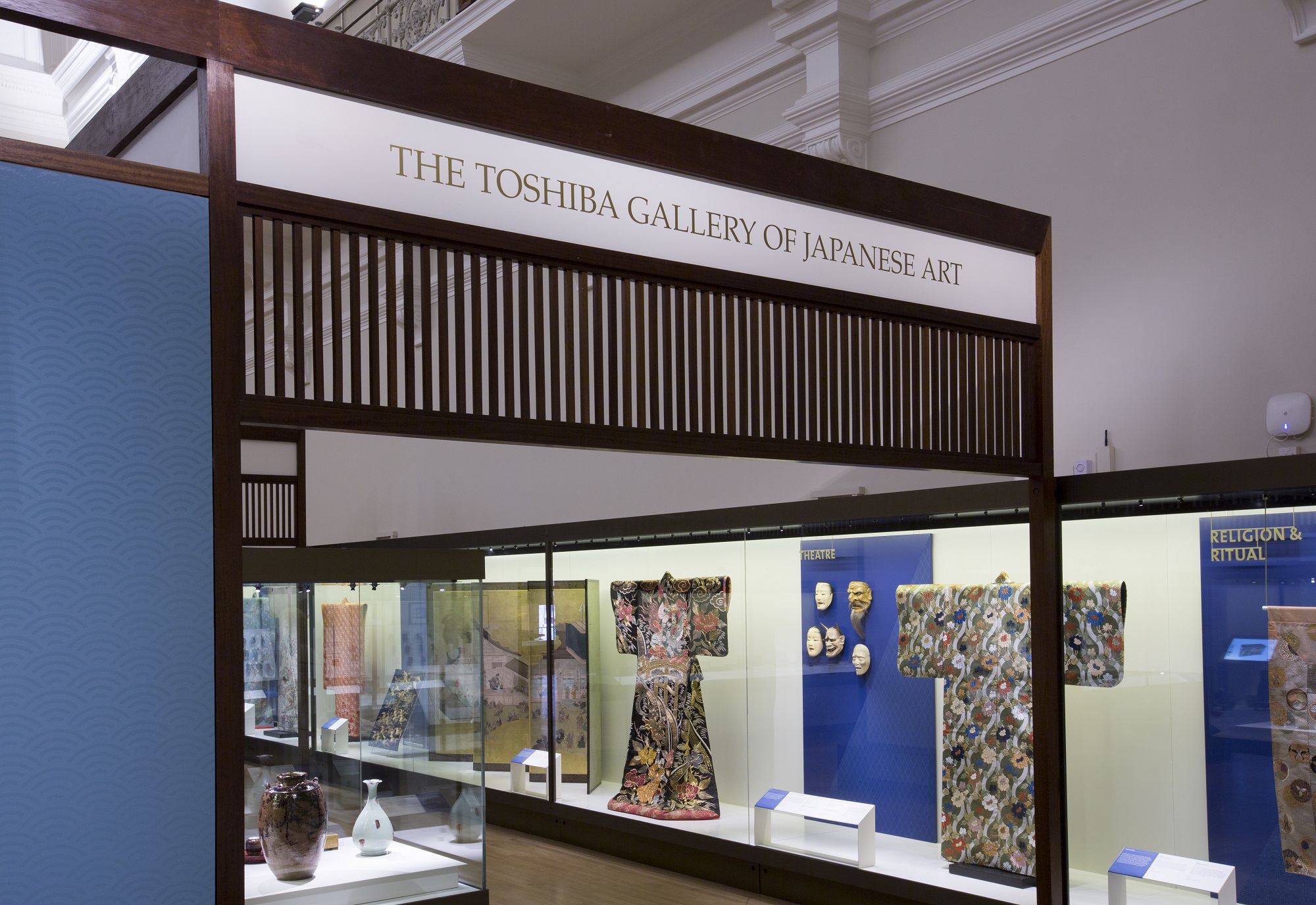 The Toshiba Gallery of Japanese Art, © Victoria and Albert Museum, London
"We felt that the V&A embodies the importance of iteration and inspiration in design," says Tomoaki Kumagai. "All products, including those we've created at Toshiba, are the result of a bigger story which can span hundreds of years and many countries. At the V&A, decades of craft and design are consolidated to showcase that process."
The sponsorship became the first project of a much bigger initiative. In 1989, the company created the Toshiba International Foundation (TIFO). The wide-ranging foundation committed to investing annually in subsidising valuable research institutions, museums and universities that support greater understanding and awareness of Japan.  
Fostering the UK-Japan connection
The Toshiba Gallery of Japanese Art recently celebrated its 36th anniversary and has become emblematic of Toshiba's cause. The ongoing partnership and investment have allowed the gallery to continually grow and maintain its collection. It showcases Japan's legacy in historic craft, but also demonstrates how Japanese culture is evolving, with newer examples from modern street fashion and Kawaii, the 'cute' trend. 
Some of the artefacts themselves create opportunities for international collaboration. The Mazarin chest is one of the finest pieces of Japanese lacquerware to have survived the 17th century. It is elaborately decorated with architecture, landscapes and figures which relate to episodes from classical Japanese literature.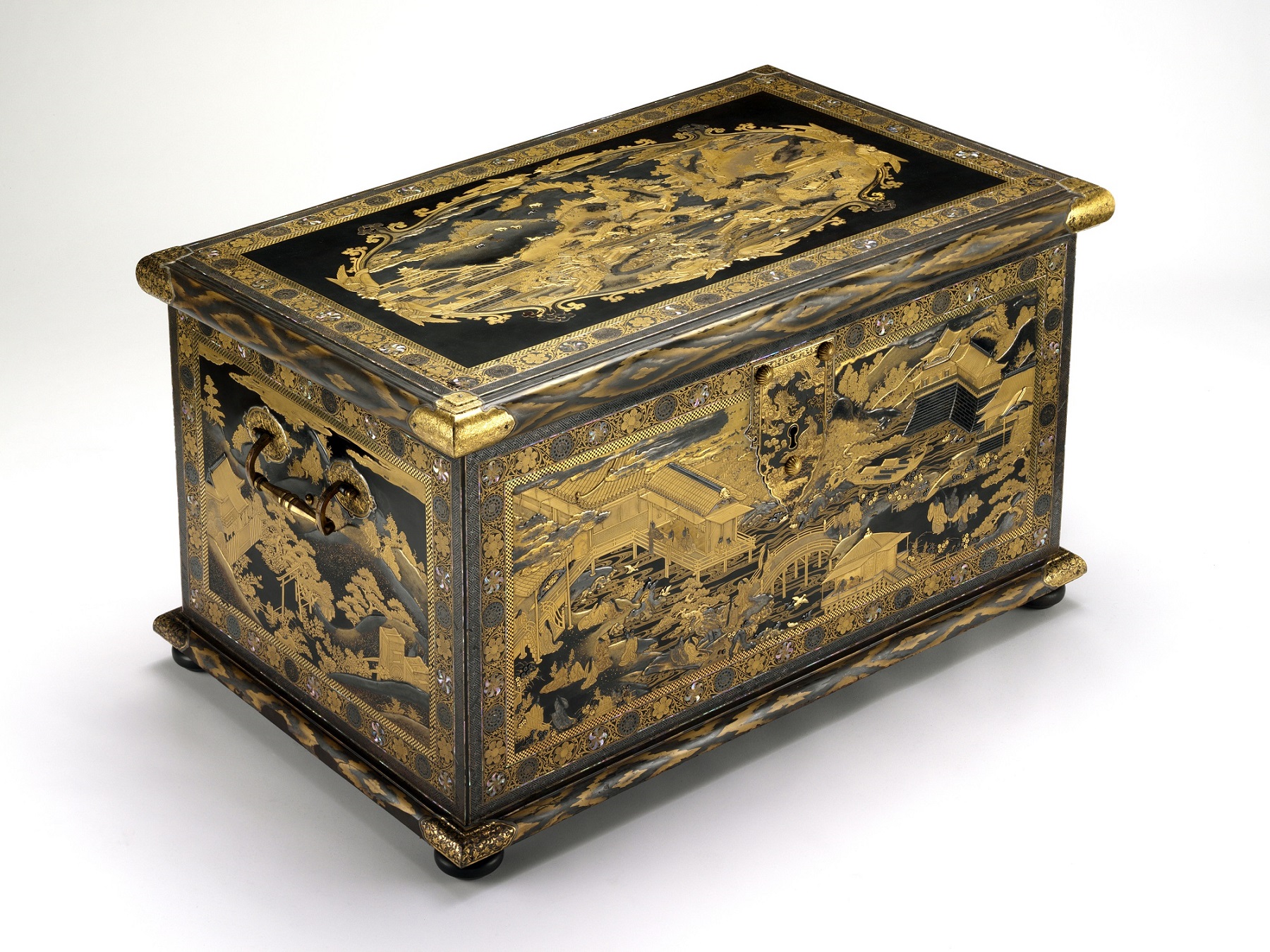 Mazarin Chest, © Victoria and Albert Museum, London
The chest also tells a fascinating story about the relationship between Japan and the West, having been commissioned and shipped to Europe by the Dutch East India Company in 1643.
"Protecting important pieces like these, involves ongoing teamwork between multiple parties, not just the V&A and Toshiba, but a huge team of international experts," says Tomoaki Kumagai. "One of our core values is 'create together,' which is about the spirit of teamwork. Through our partnership with institutions like the V&A, we are proud to be collaborating to protect these amazing artefacts for future generations." 
Between 2004 and 2008 the museum embarked on an extensive conservation project, funded by TIFO, reaching out to Japanese conservationists and scientists who had the expertise to research and preserve the Mazarin chest. This collaboration means that the chest lives on in excellent condition.
Director of the V&A, Tristram Hunt, said: "With Toshiba's generous support, we can continue to develop and grow this internationally important collection, and to showcase the extraordinary craftsmanship and artistic wealth of Japan from the 6th century to the present day."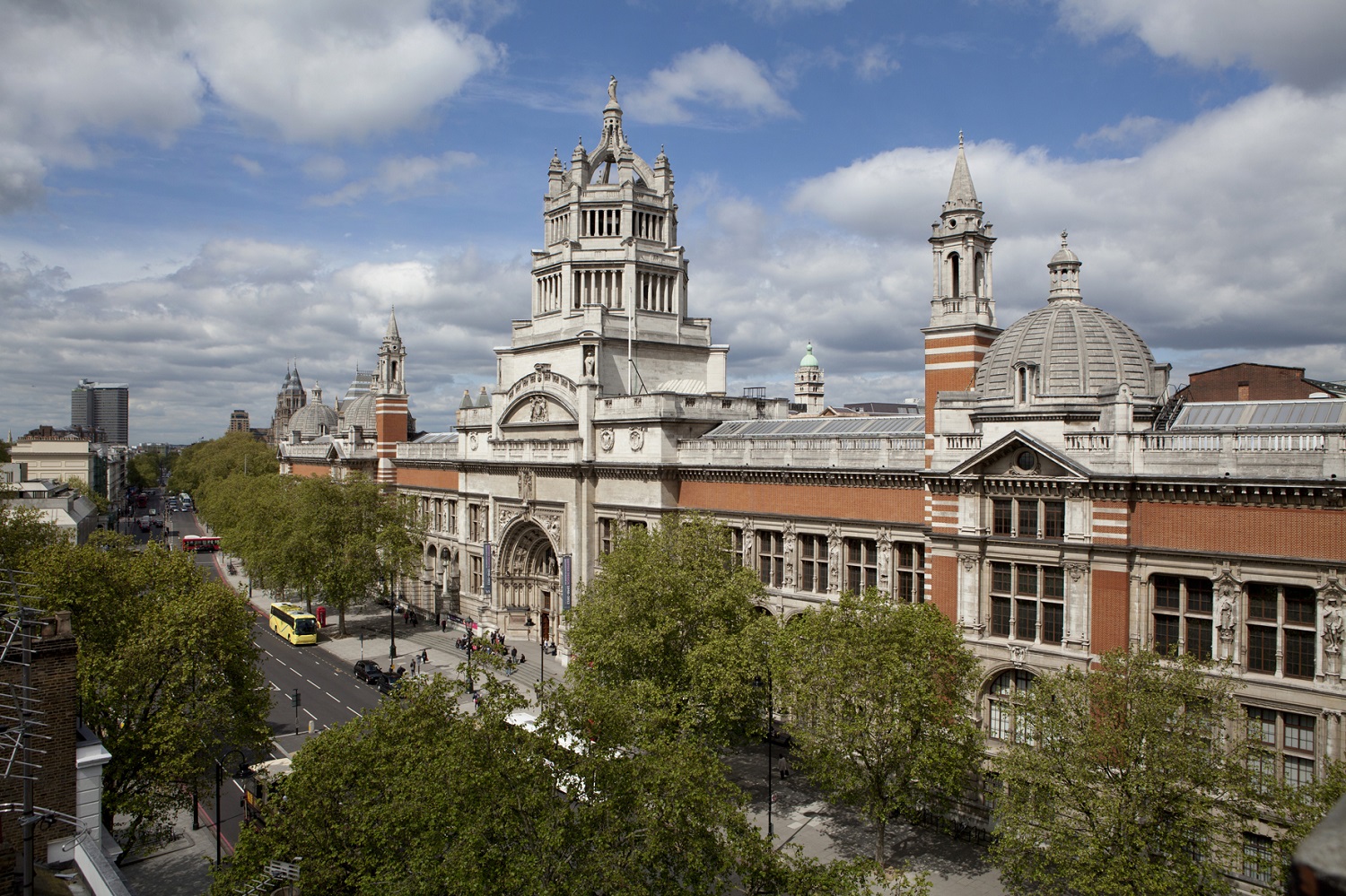 V&A Museum, © Victoria and Albert Museum, London
From art to academia
This collaboration-focused philosophy is evident throughout the company's investment portfolio. The UK is considered a major centre for research into Japanese culture, meaning that there are plenty of causes and organisations which reflect Toshiba's cause.
"TIFO is about more than supporting individual institutions," continues Tomoaki Kumagai. "Our goal is to contribute to the communities we're operating in too. "We support institutions and individuals that celebrate the past but also those that are working towards a greater understanding and collaboration between the UK and Japan in future. We hope to create a lasting, positive impact." 
TIFO has invested a total of 400 million yen in grants to institutions including and beyond the V&A, such as the University of Cambridge, the Sainsbury Institute of Japanese Studies, and the University of London.
Committed to People, Committed to the Future
Since Toshiba set out to raise awareness of Japanese culture in the 1980s, societal perceptions have dramatically evolved. Masami Yamada says: "Japan has become a major travel destination and exports including fashionable brands like Muji and Uniqlo have boosted awareness. Visitors today come to the gallery for a more nuanced experience."
Despite huge progress over the last four decades, Toshiba continues to see the ongoing promotion of Japanese culture – and collaboration between Japan and the UK – as a core part of its corporate strategy. In fact, it recently renewed its commitment to investment into the V&A until 2031.
Its various projects don't just 'give back' to institutions and individuals who share the commitment to UK-Japanese collaboration, they provide value to the local community. At a Toshiba Group level, the company's ethos is 'Committed to People, Committed to the Future,' which is about ensuring contribution to society through business and supporting social development in the areas the company operates – something which this initiative continues to demonstrate.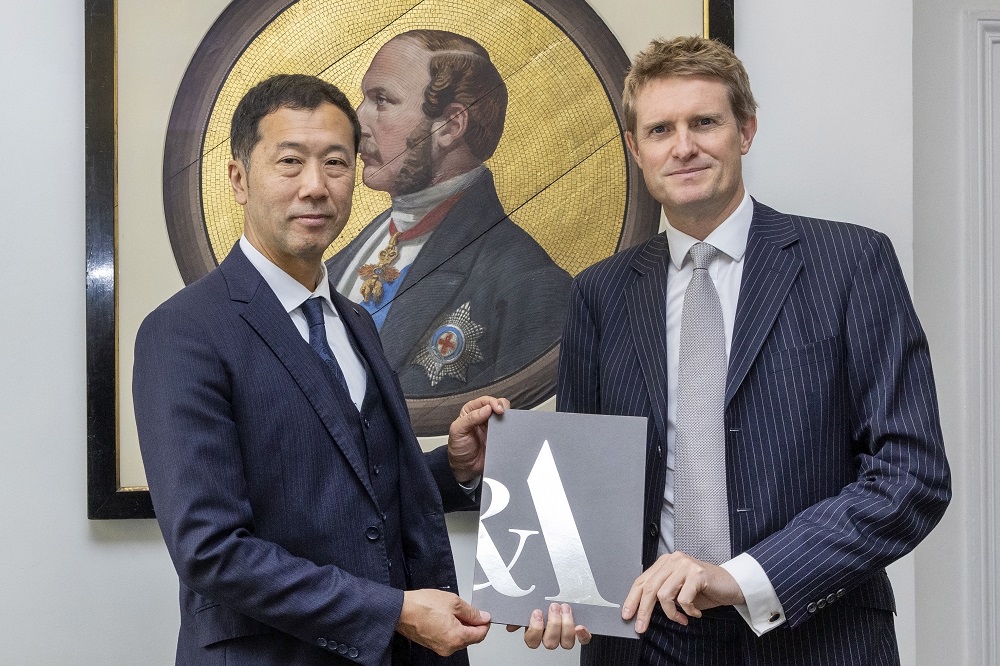 Tomoaki Kumagai, President & CEO of Toshiba Europe Ltd. and Tristram Hunt, Director of the V&A
Related Contents