Defying the Drone Threat: What Sets Toshiba's Drone Detection System Apart?
2020/10/15 Toshiba Clip Team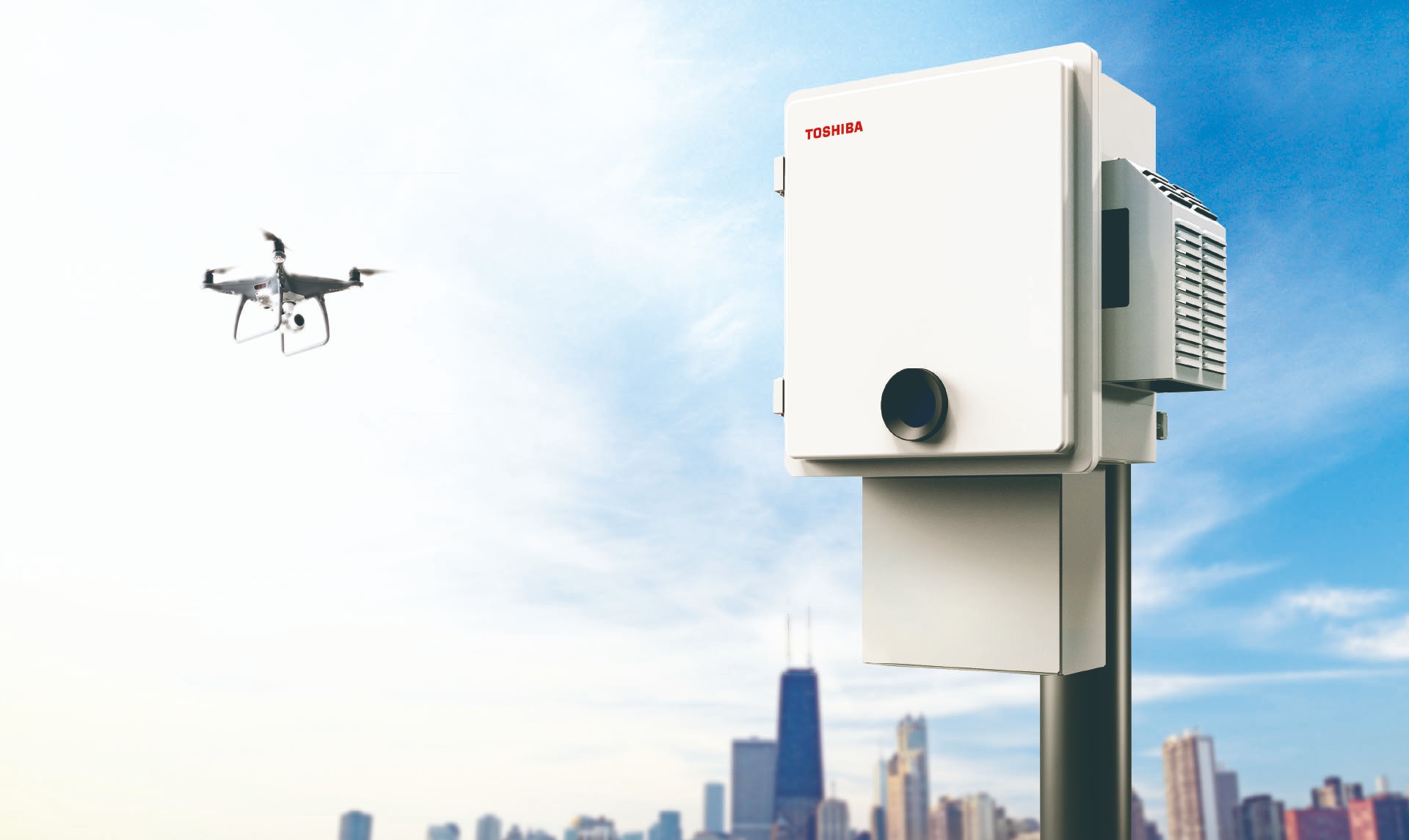 Drones are now in widespread use. And it's no great surprise that they are, considering how incredibly effective and convenient they can be. From recreational drones for things such as aerial photography, to camera drones for filming news footage, conducting surveys, and making meteorological observations, to even industrial ones, used for spraying pesticides and transporting packages—the ubiquity of drones means they have a great deal of potential to change how society works.
 That's not to say, however, that they're not without their risks. In recent years, you may have seen news about drones flying illegally into airports and getting too close to planes; flying around power plants, factories that handle dangerous substances, and other critical facilities; "crashing" events full of people; and even transporting illegal goods across national borders. Some also note the possibility that drones could be used to steal information and film people without their consent.
 Various countries have begun imposing laws and regulations to mitigate these risks, and in Japan, the Ministry of Land, Infrastructure, Transport and Tourism, amongst other branches of government, has established rules for the use of drones. So far, however, these efforts have done little to reduce the misuse of drones, and the risks posed by drones still threaten our collective and individual safety.
 Toshiba's Drone Detection System presents a possible solution, a way to prevent the damage caused by illegal drone use. Indeed, one of the most important elements of drone detection is speed—how quickly the drone is detected if, for example, it gets too close to a critical facility.
What Makes the Toshiba Drone Detection System Special
 Toshiba has over 60 years' worth of experience developing aviation radars and defense systems, including missile guidance systems, and in recent years, has developed a number of well-regarded systems that utilize radio waves. Take, for example, the multi-parameter phased array weather radar (MP-PAWR) system, which evaluates the three-dimensional structure of rain clouds in just 30 seconds, and offers early detection of torrential rain and other destructive weather patterns. The new Drone Detection System is another one of these technologies, developed as a culmination of Toshiba's high-level expertise and technologies in the radio wave arena.
 The Drone Detection System utilizes Toshiba's unique identification technology to visualize the radio waves emitted by drones, and determine which direction the drone is coming from. This Toshiba technology has the following advantages over radar and other drone detection methods:
1.High Accuracy
 The most important thing when dealing with illegal drones is to detect them quickly and accurately. The problem with most radar detection systems is that they also detect a lot of things that aren't drones—for instance, birds and all other flying objects and cannot always differentiate image recognition systems, which utilize cameras, often have difficulty detecting drones at night. All drones, however, emit radio waves as they fly. By detecting these radio waves, the Drone Detection System can identify only the drones that enter a certain airspace, regardless of whether it's dark outside, and thus detect these drones at a much higher rate of accuracy.
 2.High Mobility
 Expanding the range of detection for a radar can be a major undertaking, requiring, for example, the installment of large antennas. The Toshiba Drone Detection System, however, is impressively compact, given its generous detection range. This means it can be installed quickly, and makes it very well-suited for ensuring the security of outdoor events and other crowded gatherings.
 3.Lack of radio interference
 There are some airports that use airport surveillance radars to identify aircrafts, manage takeoffs, guide aircrafts onto the runway, and more. It's absolutely essential, in these settings, that drone detection radars do not cause radio interference in these surveillance systems. The Toshiba Drone Detection System does not emit radio waves and thus does not cause radio interference, bypassing the issue altogether. This makes it a great way to ensure security at airports.
Toshiba technology has advantages over radar and other drone detection methods
4.Visual Identification of Threat Direction
 Toshiba's Drone Detection System detects the radio waves emitted by the drone, evaluating the radio waves two-dimensionally, in both the azimuth (left-right) angle and elevation (up-down) angle, to determine the location of the drone. It then synthesizes the location of the drone on footage from the system-mounted camera, making it easy to see where the drone is coming from, even for those without professional training.
A Comprehensive Counter Drone Solution: Capturing Illegal Drones
 Due to its compact size and the fact that it doesn't emit radio waves, the Toshiba Drone Detection System is perfect for ensuring the security of aircraft and airports, as well as outdoor events and other crowded gatherings.
 Yoshihisa Minami, who handles international marketing for the Drone Detection System, said, "The Toshiba Drone Detection System is already being used for security at critical facilities in Japan. But the demand for combating illegal drone use is rising rapidly overseas as well, and the fact is that we can't fully meet our clients' needs—eliminating the risk posed by illegal drones—with just a detection system. Going forward, we want to use the technologies we've developed in our defense business to provide a comprehensive solution for illegal drone use, including everything up to capturing and even disabling the drones."
A glimpse into the future of Toshiba's counter drone business and its goal to make the world a safer place.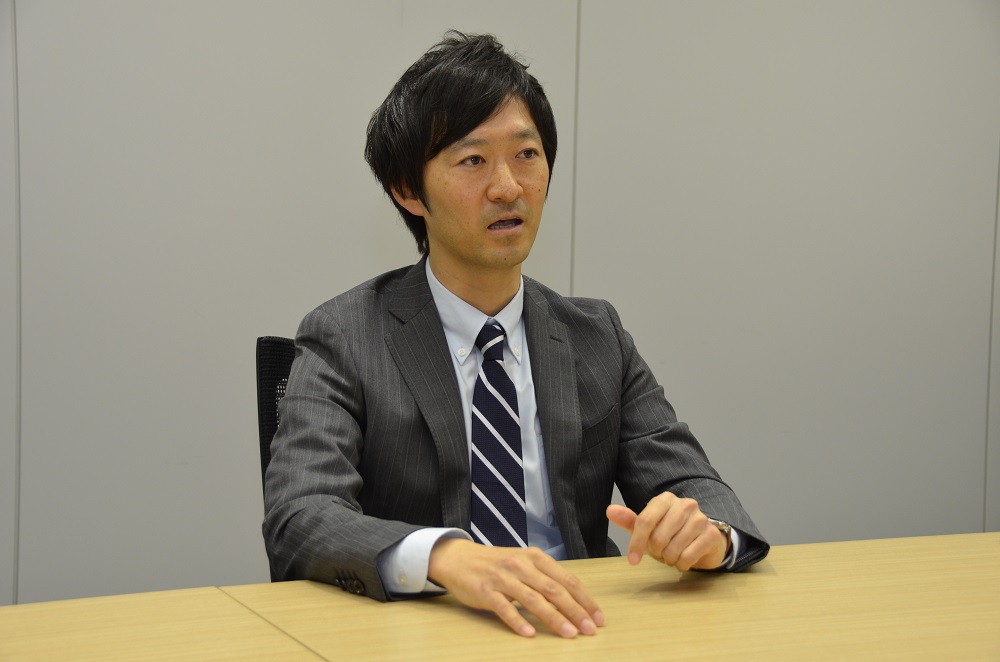 Yoshihisa Minami, Senior Manager, Defense Systems International Marketing Dept., Defense & Electronic Systems Division, Toshiba Infrastructure Systems & Solutions Corporation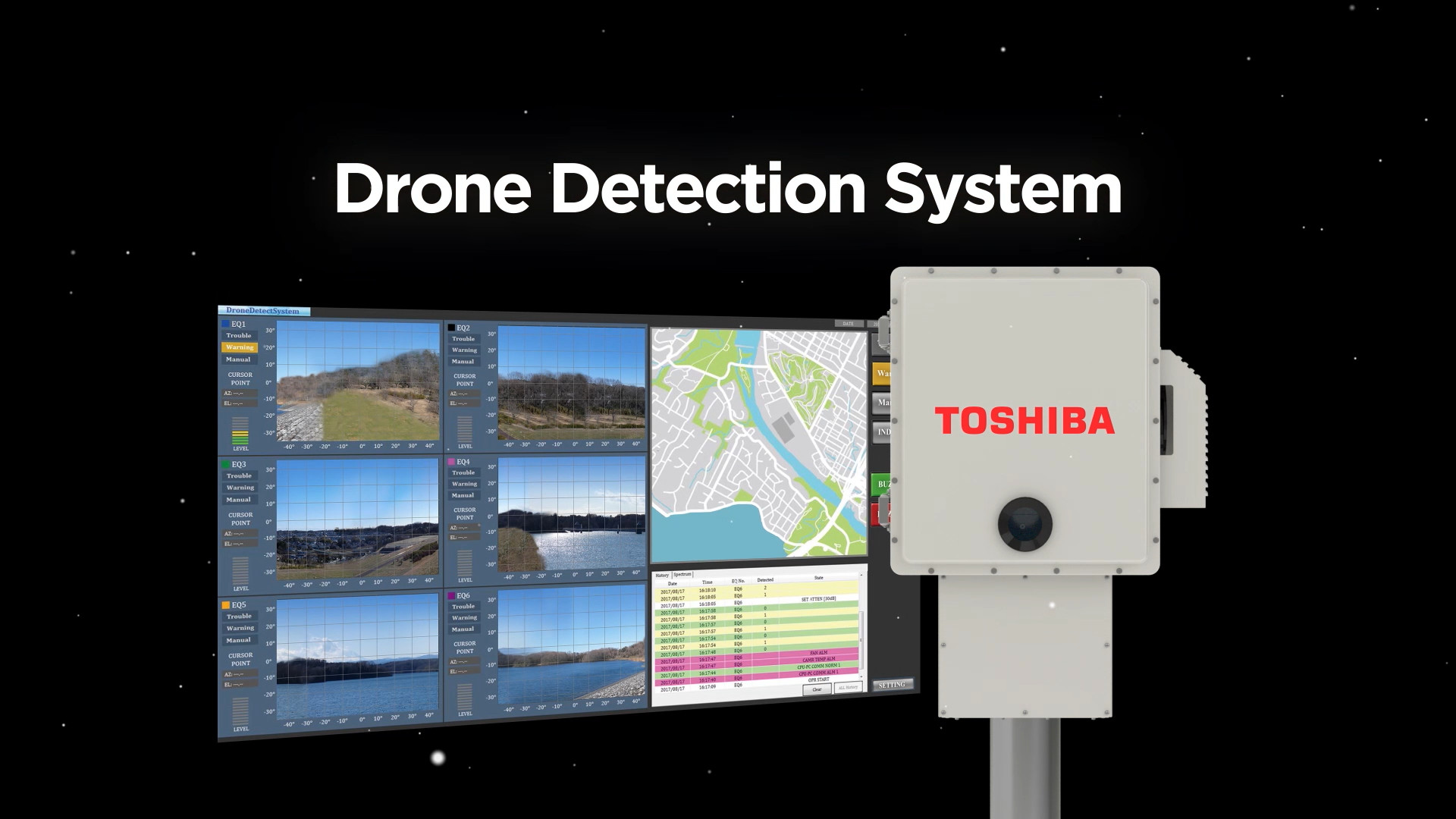 Radio Signal Visualization Technology Drone Detection System
Related Links
*This section contains links to websites operated by companies and organizations other than Toshiba Corporation.
Counter Drone Solutions | Defense & Electronic Systems | Toshiba Infrastructure Systems & Solutions Corporation
Related Contents