Technology and Grit, Facilitating Modern Infrastructure for Rapidly Urbanizing India
2020/08/26 Toshiba Clip Team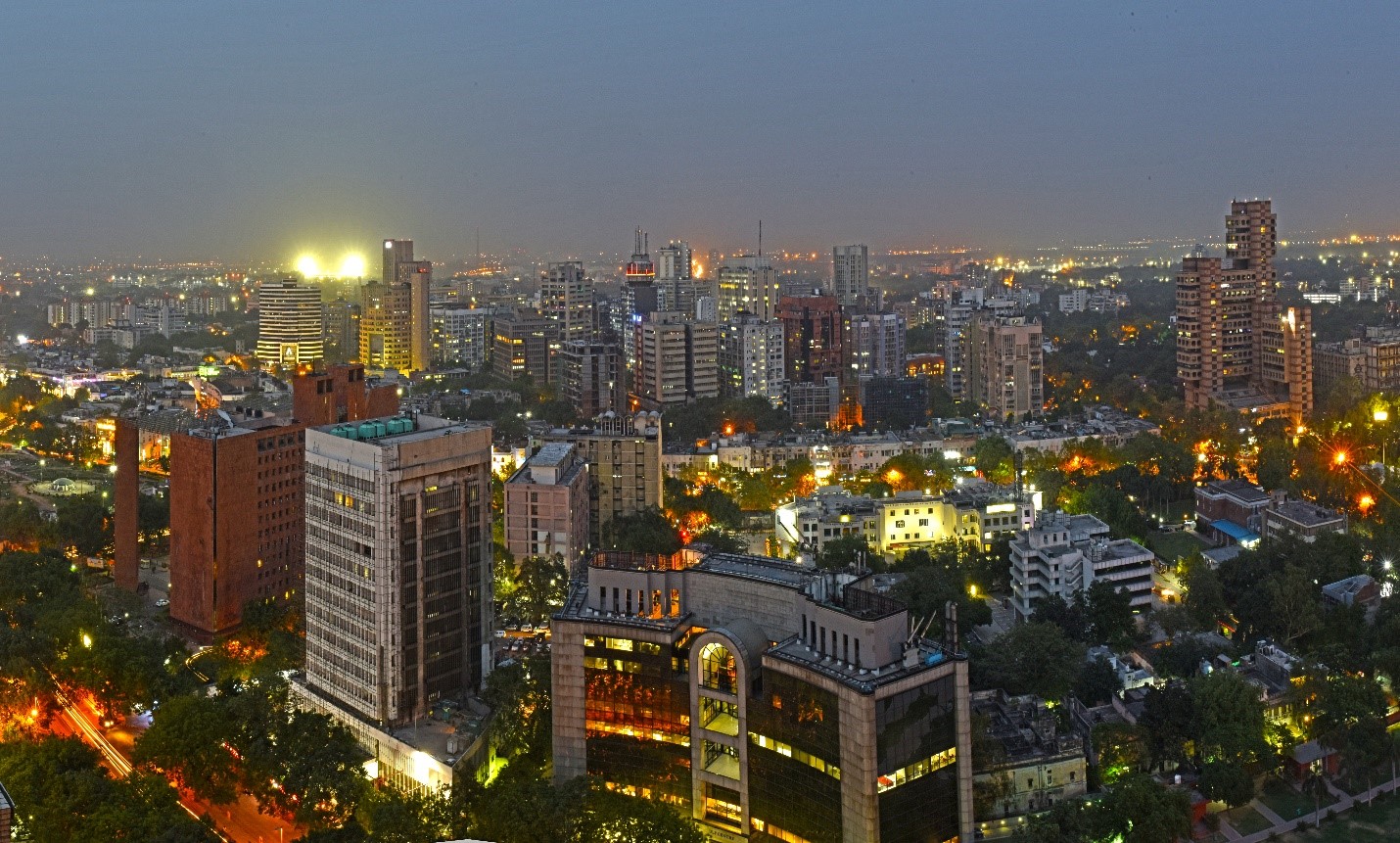 Elevating urbanization
India, though still predominantly an agrarian economy, is today experiencing a process of rapid industrialization that is shaping India's economic journey. Today, India is ranked the fifth-largest economy in the world, with a GDP of USD $2.9 trillion. Due to the growing impact of industrialization, modernization and changing dynamics of human societies; urbanization in India is accelerating at an unprecedented rate. The latest United Nations report projects that by the end of 2050, over 53 percent of India's population will live in urban spaces.
Some nations like Japan, witnessed a profound transformation and achieved sustained growth through urbanization in the 1960s. World history has witnessed Japan accomplish urbanization and modernization within an exceptionally short period, where people moved from small villages to larger cities, particularly Tokyo. Realizing the importance of modern infrastructure as a foundation for a comfortable urban life, Japan built a quality infrastructure that acts as a great showcase for other nations.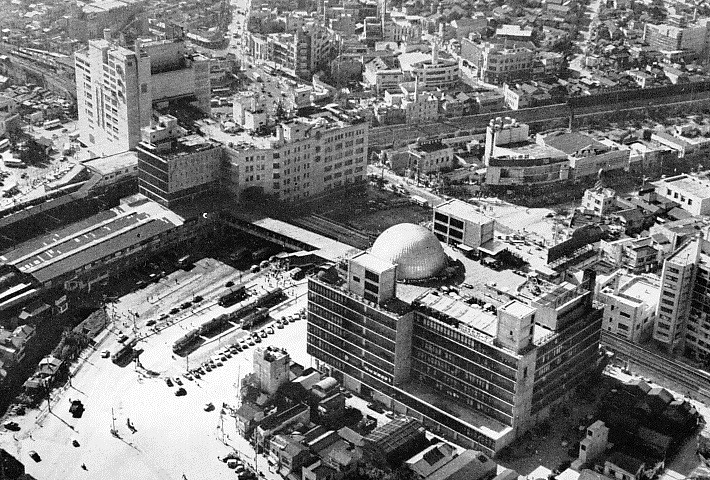 View of Shibuya circa in Tokyo in the 1960s
Following the footsteps of Japan, India is set to build a world-class infrastructure that will soon dominate the skyline. This meteoric rise of urban skylines has turned India into the second largest and fastest-growing market for elevators in the world.
Toshiba has been instrumental in building quality infrastructure in Japan and is committed to supporting emerging countries like India to construct the social infrastructure it needs for sustainable urban development and economic growth. Using the same Japanese technology and years of expertise Toshiba is committed to contributing to India evolve FOR A NEW DAY.
Toshiba taking the high ground
Toshiba Elevator and Building Systems Corporation (TELC), is known to harness the full range of Toshiba's technological innovations for providing high speed, safe and reliable elevators. For many years, TELC held the Guinness World Record for installing the fastest elevator in the world at the TAIPEI 101, Taiwan. Continuing the tradition of introducing the new industry benchmarks, TELC was recently accoladed with a Gold award at the iF Design awards* for its destination control system "FLOORNAVI".
* Awarded by iF International Forum Design, which is an independent group with the longest history, established in 1953
Expanding its geographical reach in Asia, Toshiba entered the Indian elevator market in 2011 with a product line-up that offered high speed elevators for skyscrapers and premium high-rises; promising FAST, SAFE & COMFORTABLE ride quality. Partnering with India's largest local elevator company in 2012, Toshiba established joint business with Johnson Lifts, to form Toshiba Johnson Elevators India (TJEI). Since then, TJEI has established a legacy of providing products that are high in quality, while earning themselves a zero–accident record in India that is achieved by conducting a rigorous '7 – Step Quality Check' of the installation at every project site. Sustainability being the top priority of the company, many technology features that save power are now standard equipment on TJEI's elevators.
Training and development driven success
To further enhance the competence and expertise of Toshiba field engineers for elevator sales, installation and maintenance, TJEI recently established a Training Center and Distribution Center (TCDC) in Chennai, Tamil Nadu. In addition to educational facilities, TCDC will also have a storage area for elevator components that shall be used for elevators' installation and maintenance. TCDC will also function as a reliability center equipped with various quality control facilities.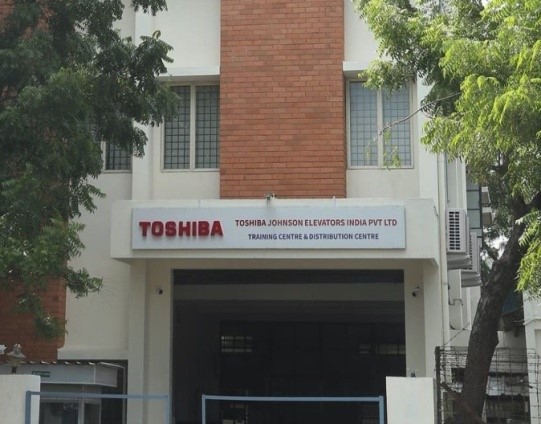 Training Center and Distribution Center in India to provide most advanced engineering solutions and focus on the development of human resources along with ongoing investments for engineering facilities.
Katsuhiko Sato, Managing Director, Toshiba Johnson Elevator India stated – "With the establishment of this new distribution center, we will continue to focus on quality improvement activities and provide highly reliable products to the market, with safety and quality as our top priority. We aim to further improve the efficiency of on-site work by advanced stocking and assembling parts facilities."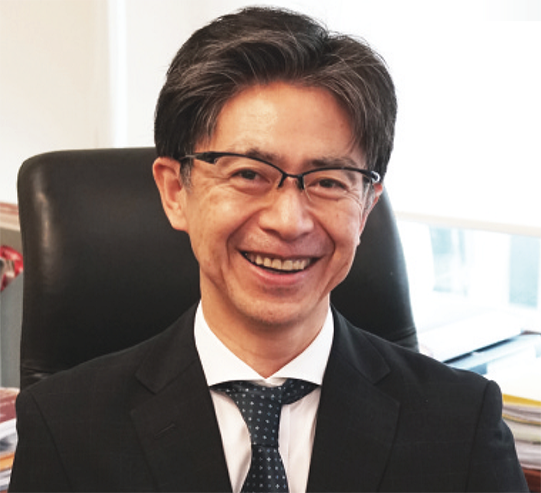 Katsuhiko Sato, Managing Director, Toshiba Johnson Elevator India
Charting the success roadmap
Within just 8 years of establishing the business in India, TJEI achieved a phenomenal 3,800-unit booking milestone. In last 7 years, the company registered a Y-o-Y CAGR (compound annual growth rate) of over 15% and further aims to achieve an annual booking target of 2,000 units per year by FY2025.
According to Katsuhiko Sato, "Toshiba has built a framework that encompasses all aspects of Toshiba's elevators, from product and system development to production, installation, adjustment, maintenance and services in order to provide our customers with the highest quality products and services. Guided by the statement of Toshiba's unwavering credo as an organization 'Essence of Toshiba', TJEI is building a sustainable future by focusing on developing products that support modern life and society and are in harmony with the environment. Harnessing the full range of Toshiba's technological innovations, TJEI aims to enhance the delight of our Indian customers in our products and win their complete trust in Toshiba elevators."
The unprecedented urban population growth is creating greater demand for both residential and commercial spaces, that has put the elevator business in India on a high growth trajectory. The market is expected to grow further, and TJEI is well placed to meet this increased demand by manufacturing world class products that meet the unique and distinguished preferences of India; like the ELCOSMO-Ⅲ-S a series of elevators made for India.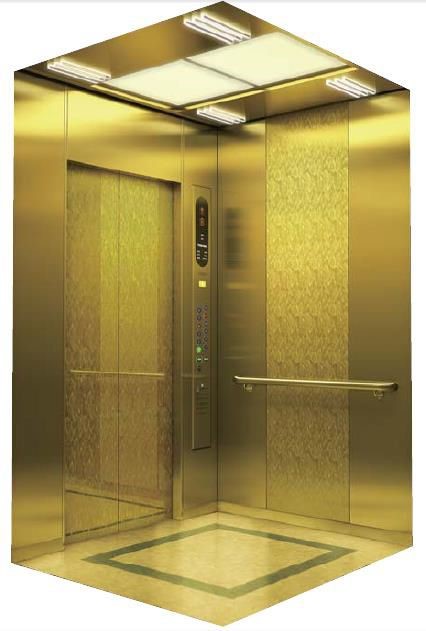 TJEI living up to Essence of Toshiba values
Talking about how the Essence of Toshiba inspires him, Farhan Javed, Vice President, Toshiba Johnson Elevators India, says, "Guided by the values of Toshiba, TJEI has created a respectable and recognized space in the Indian elevator market. We have had a lot of achievements along our journey, the one that is extremely special and close to my heart is the largest contract won by TJEI in 2019 for a diamond bourse in Surat, the city that made its mark on the global diamond business."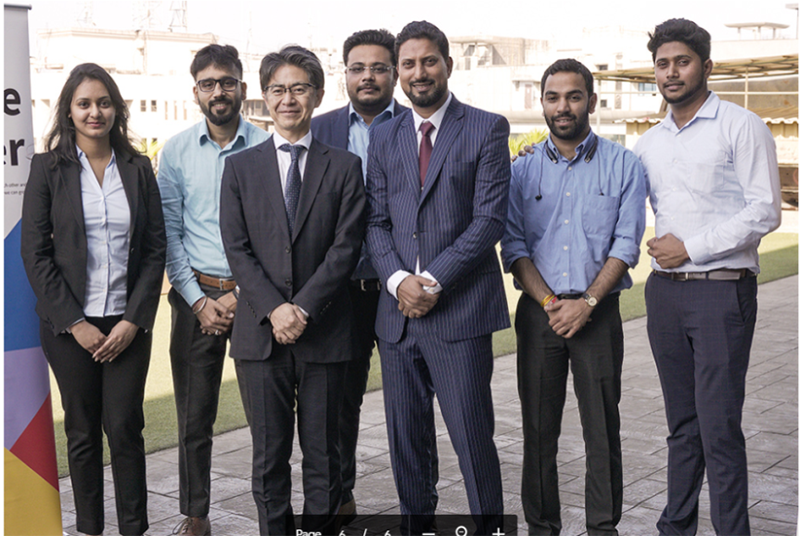 Farhan Javed, Vice President, Toshiba Johnson Elevators India
(Third person from the right in the photo)
The Surat Diamond Bourse (SDB) would be India's second diamond trading hub, and we at Toshiba feel proud to have been chosen as a trusted brand for this esteemed project. This project had called for 128 elevators with the most unique requirement of 12-car destination-based group control system. We decided to apply all our experience and expertise to handle the project in the most professional manner. Typically, all small and medium scale greenfield projects are handled by the sales team from start to finish and once the project is secured, all other teams, such as design engineering, logistics and field operations start contributing with their designated roles. We sought a different approach by forming a strategic team that involved personnel from all functions. The customer highly appreciated our approach and we ensured our responses to customer queries are precise and in real time. This solution based collaborative approach, combined with competitive pricing, formed the basis of this tremendous success story. Moreover, the extraordinary and exemplary support provided by TELC (Japan Headquarter) in confirming―the desired specification,, deliveries within the desired timelines and competitive price levels asserting the key ingredients of our success. This approach would not have been possible if we did not Create Together.

The SDB Diamond Bourse at Surat, Gujarat
Toshiba group companies in India
Toshiba's trade ties with India dates back close to 60 years and today it has established itself as one of the leading companies focusing on B2B fields like Energy, Social Infrastructure, and Storage Solutions. Toshiba established India as a hub for its manufacturing and export base with an aim to "Make in India and Export from India".
Tomohiko Okada, Managing Director, Toshiba India Pvt. Ltd. added "At Toshiba, we are determined to contribute to the development of both India and Japan. Long before the government's call to Make-in-India, we identified India as a hub for our manufacturing operations and export base. With an aim to 'Make-in-India and Export-from-India', we have made significant capital infusion, invested in people and their skills development, are persistently contributing to the government's social projects like Clean Ganga River, Skill India*, and many others, and continue to contribute to the society we operate in."
* Policies to implement vocational training etc. for the purpose of capacity building of young people

Tomohiko Okada, Managing Director, Toshiba India Pvt. Ltd.
Today when the world is faced with difficult times, Toshiba is upholding its values by contributing approximately INR 2.45 Crore (USD $325,795) to support the Center and various State Government initiatives to fight the COVID-19 pandemic. Toshiba also salutes the efforts put in by the people providing essential services to reduce the impact of COVID-19 in India. At Toshiba, we have our own COVID-19 warriors too-the maintenance technicians of TJEI, who stepped out to serve the people even during critical times, and chose to attend customer sites to provide support rather than opting for the easy option of staying at home.
Related Contents