We Are Toshiba: By Looking for a Better Way, We Are Building the Future of AI Technology
2020/03/11 TOSHIBA CLIP TEAM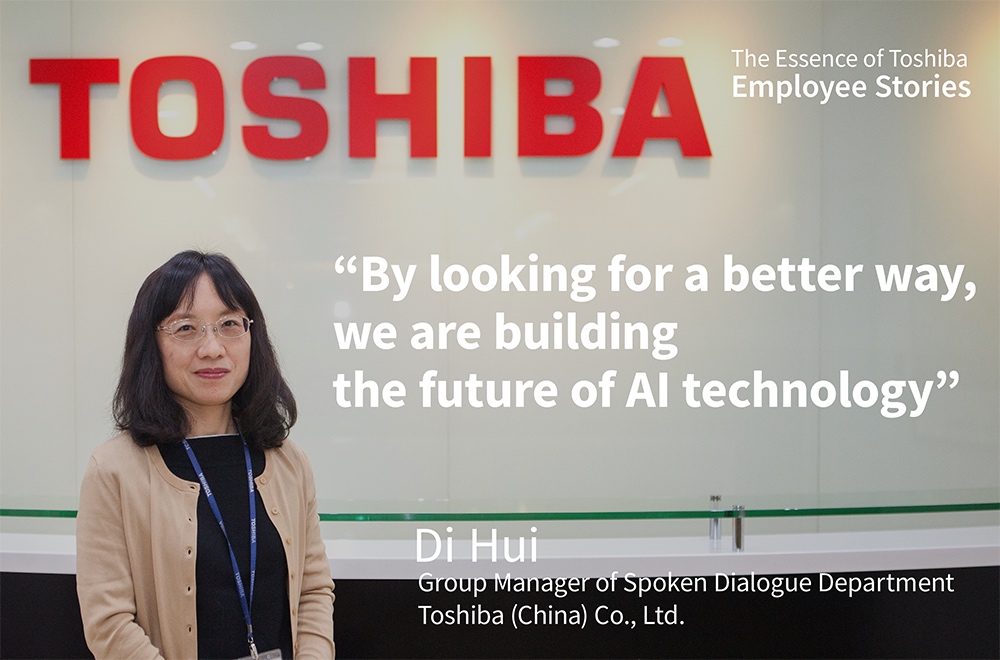 The "Essence of Toshiba" is the cornerstone of our work, on the other hand, it is also the reflection of the efforts of over 12 thousand employees from all over the world.
Although there are various jobs in Toshiba, we can bridge it, because of the same dream we have. This time, let us turn our eyes to China. We introduce Di Hui who works as a researcher at Toshiba China R&D Center.
Name: Di Hui
Job title: Group Manager of Spoken Dialogue Department and Machine Translation & Natural Language Processing Department
Company: Toshiba (China) Co., Ltd.
Workplace: Beijing,China
Tell us a little bit about yourself.
I was really interested in computer technology and foreign languages including Japanese, which probably led to my present job. Over the past 20 years from university, I have witnessed and participated in the evolution of computer technologies from informatization, digitization to intelligent application.
I have participated in many system development projects for Japanese users. At Toshiba, I started with improvement of machine translation corpus and testing of language models, and then developed prototypes of foreign language writing assistance systems. Now I'm working on R&D and management of machine translation and dialogue systems. When I see the convenience and benefits these systems and techniques bring to people, I feel the value of what I've done.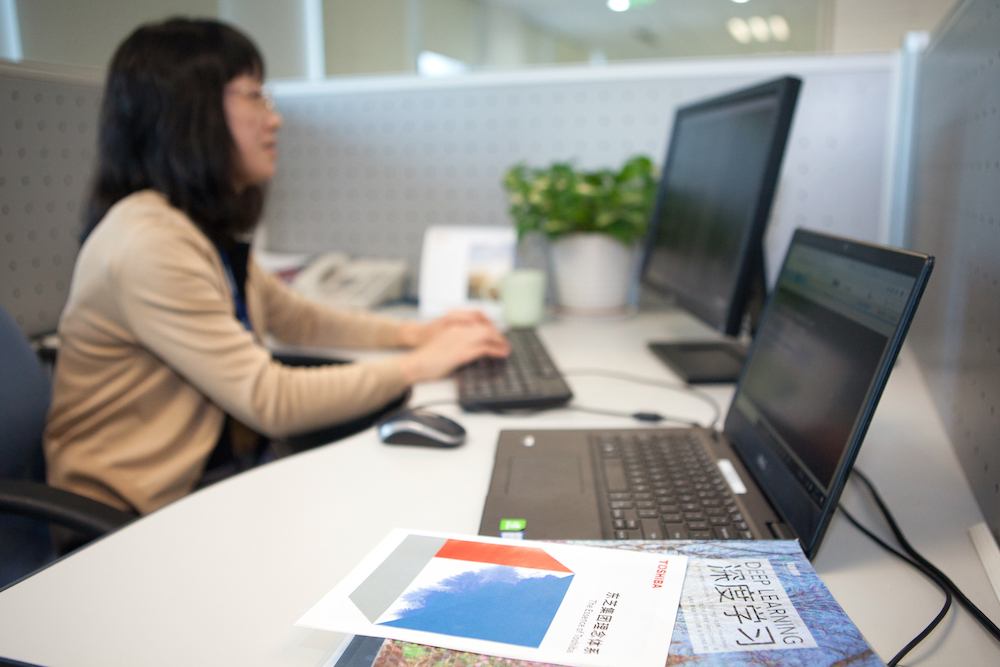 What motivates you at work?
The challenges and freshness brought by emerging technologies and demands keep me enthusiastic about my work. Thanks to the open, free R&D environment offered by Toshiba, I have the opportunity to work with a group of talented colleagues on the development of high-performance technologies and products. This allows me to contribute to the company and the society while achieving personal growth.
Today, in the era of intelligence, I feel very lucky and happy to participate in the R&D of Toshiba spoken dialogue system and machine translation, and to have opportunites to constantly learn new knowledge and develop valuable technologies. It's also fun to experience new things and face new challenges.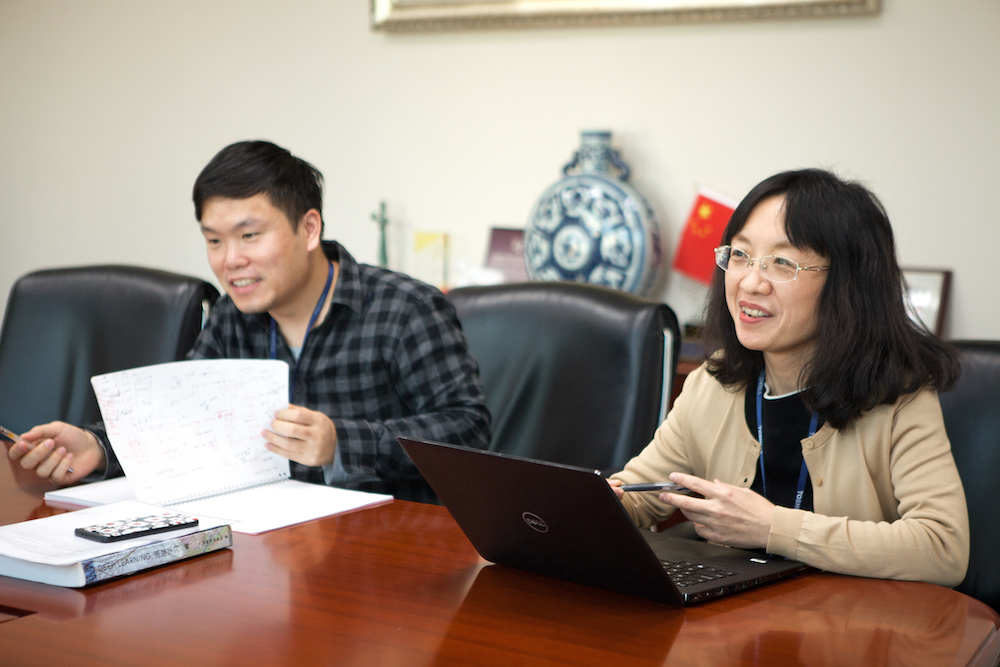 Is there a particular value from the Essence of Toshiba that inspires you, whether in your professional or personal life?
Yes, "look for a better way." Artificial intelligence (AI) technology is changing rapidly. For example, machine translation technology has undergone fast development, evolving from rule-based to statistical translation and to neural machine translation in recent years. We have to respond fast change, embrace new technologies and make continuous innovations in our R&D of technologies and practical products. We are constantly looking for a better way.
Last year, we combined neural machine translation technology, with a real-time speech caption system developed by Toshiba Corporate R&D Center to provide real-time caption translation. We integrated translation model in a very short time, but in actual application we found some problems in the translation model, such as poor quality translation of professional terms. We tried multiple performance improvement methods, and finally selected the method of inserting a user dictionary and domain-adaptation, which has greatly improved sentence translation performance in specific domain while maintaining good performance in general domain.
The value of "look for a better way" really inspires me. As a researcher, I respond strongly to its message.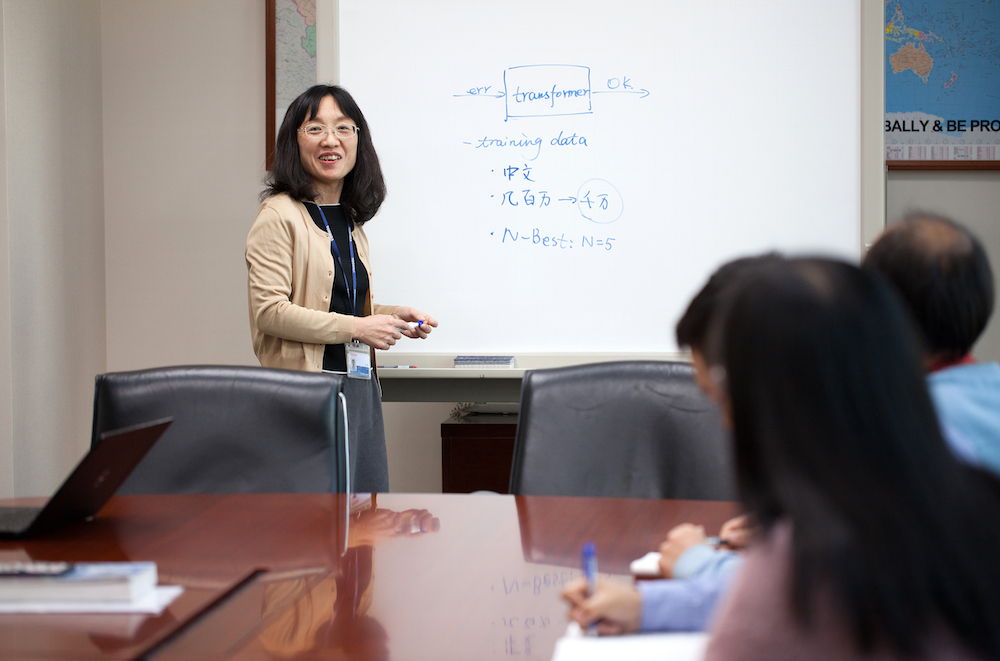 Toshiba's brand objective is "We turn on the promise of a new day." In what way do you see your role at Toshiba contributing to that ?
With the acceleration of globalization, China is a huge market for language service. For example, machine translation technologies have been widely applied in localization, simultaneous interpretation and translation machine. Spoken dialogue technology is indispensable in voice interaction, smart customer service and other applications.
On the other hand, competition is fierce, so we are dedicated to the R&D of differentiated technologies serving the vertical fields. As the main R&D force in Toshiba for machine translation technology, my team shoulders important responsibilities. Currently, the team is actively cooperating with universities to research and develop an algorithm with automatic quality estimation and automatic post-editing for the output of machine translation. This research can boost the application of machine translation. In the future, we will make more intensified efforts in R&D of applied technologies and commercialize such technologies as quickly as possible.
Any words of encouragement for your colleagues in Toshiba?
Let us strive to pursue innovation, progress and an even brighter future. Let's work together to make language technologies to serve people better, and together turn on the promise of a new day.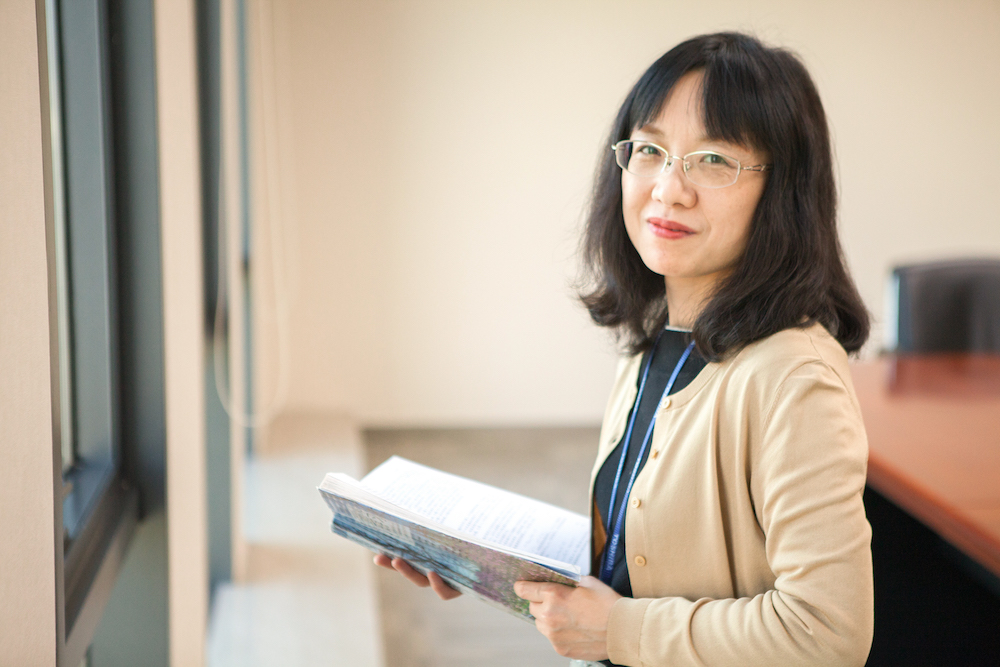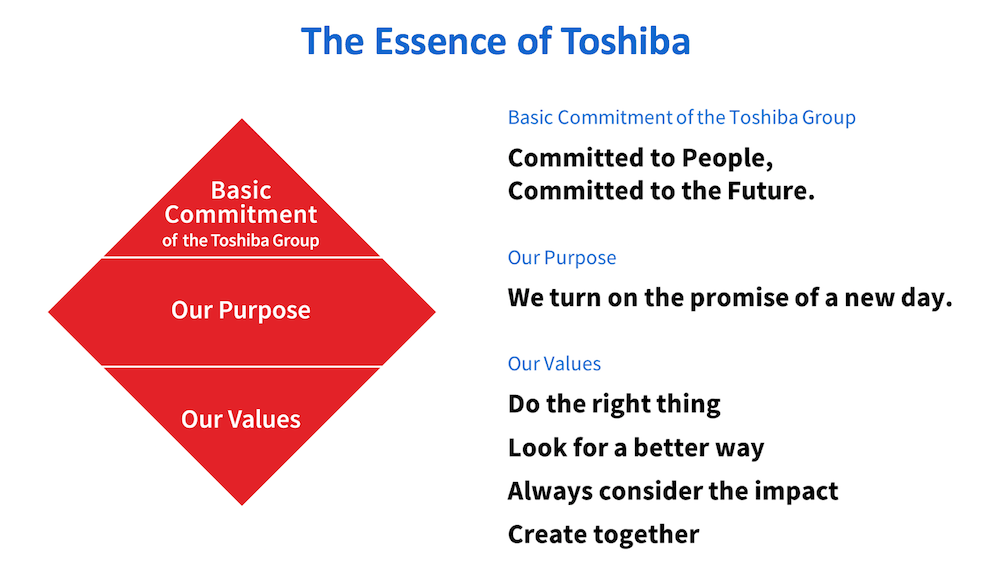 Related Contents