We Are Toshiba: We Create Together, Strive Together, and Win Together. This Is Our Promise
2020/03/25 Toshiba Clip Team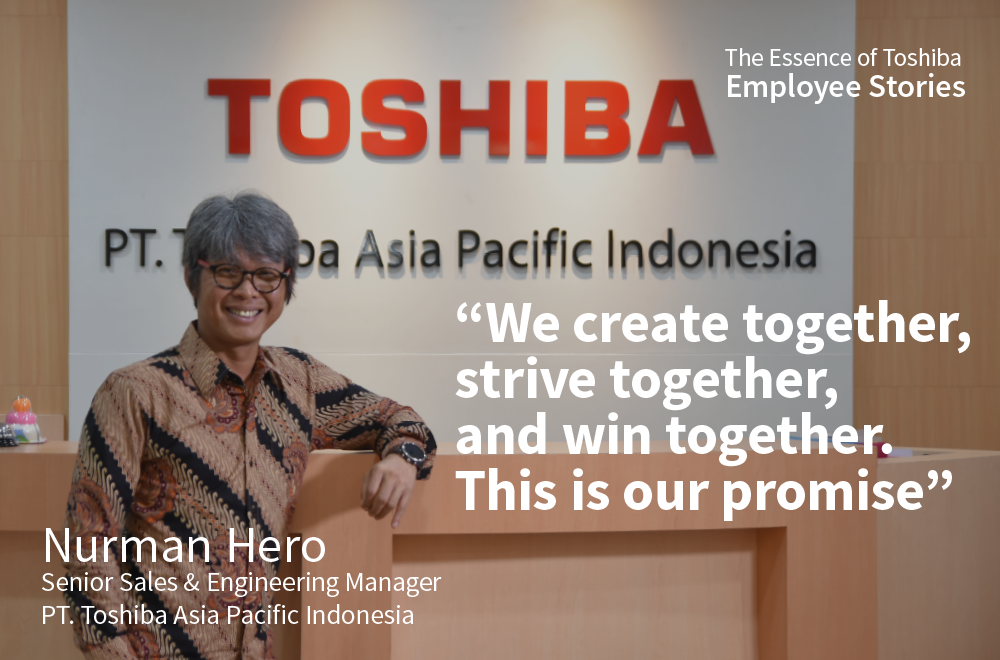 The "Essence of Toshiba" is not only a platform to recognise the shining stars of the brand but it is also a place where we go in depth into what Toshiba really values. With Toshiba Clip team visited our office in Indonesia, we had the opportunity to be up close and personal with our colleague, Nurman Hero, to hear from him how the "Essence of Toshiba" has truly impacted him.
Name: Nurman Hero
Job title: Senior Manager, Sales & Engineering, Thermal Hydro Division
Company: PT. Toshiba Asia Pacific Indonesia
Workplace: Jakarta, Indonesia
How long have you been working with Toshiba?
I have been working with Toshiba for 21 years. I first began in 1998 with Toshiba Engineering Corp. now called Toshiba Plant Systems & Service Corp. There I managed three different Hydroelectric Power Plant projects until 2004. Since then, I've had the opportunity to work on site management, coordination and construction work.
In 2004 I switched roles as sales & engineering for a medium/small scale hydro power plant for 2 years. Finally, in 2006 I moved to Toshiba Asia Pacific Indonesia. It was transformed as a registered company of Indonesia six years ago. From then on, I have worked in the areas of Thermal, Hydro, as well as Transmission & Distribution. Now, the focus is to expand Hydro in terms of new construction and service.
From the time I joined Toshiba, I have been very lucky. This place has helped me gain valuable knowledge from various divisions and experienced individuals here in Toshiba. The working environment is very family-like. People are not only disciplined but are also very hard working. We strive to work together and support each other at all times.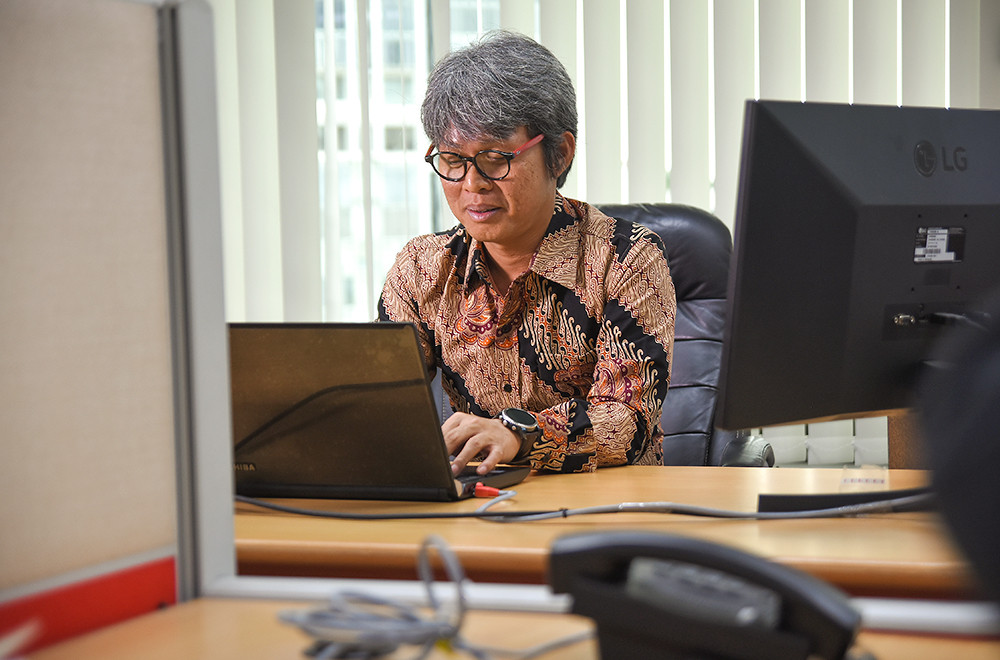 How has Toshiba inspired you professionally?
When I first started working, my role was to manage and coordinate the interface of work between customers of government institutions, contractors, consultants and Toshiba employees who work in the field. With the responsibility of overseeing and guiding operations. I had the immense honour of witnessing first-hand equipment manufacturing, installation procedures and interacting directly with design field engineers. All these learnings helped me play an important part in the successful construction of the hydro power plant and really helped me gain valuable experience in site management, coordination and construction.
Now, I have been given the opportunity to manage sales in Toshiba Indonesia. I face new challenges, am introduced to new ways of working and get to meet new people every day. It is exciting, as I am learning with every challenge. These new opportunities have helped shaped me to be the professional I have always aspired to be. I aim to develop a stable business project and obtain more revenue to expand our family at Toshiba and evolve the company into an even larger organization.
There is a saying, that 'if you love what you do, you will never work a day in your life' and this is exactly how I feel working for Toshiba.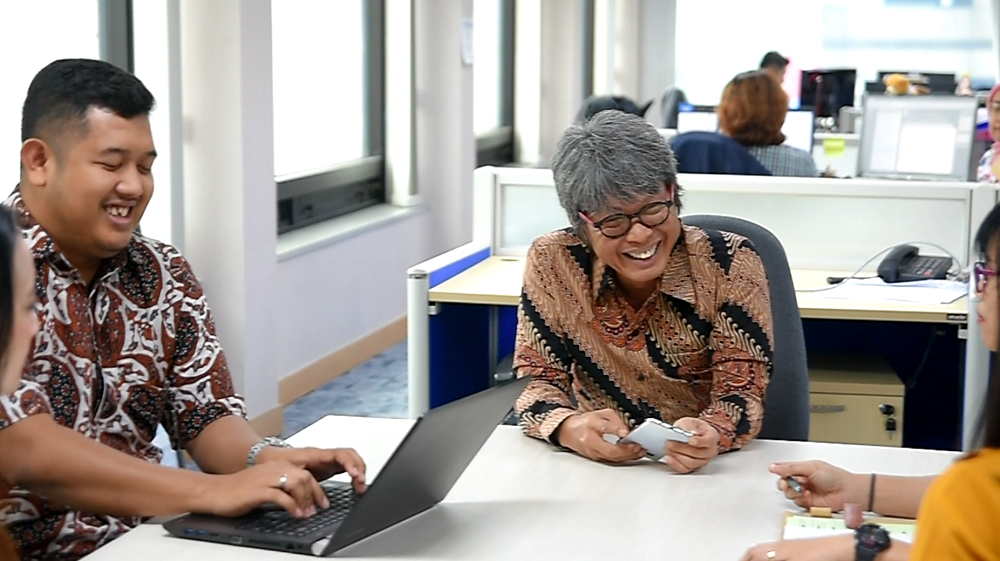 Which Toshiba Value do you resonate with the most?
If I have to choose one, it would be the value of "Create together". My colleagues in the local and overseas offices are like my second family. Working in Toshiba brings with it a strong sense of cooperation and togetherness as we always support and advise each other. With more and more competition in the market, it is good to know that I have my colleagues to count on.
How has Toshiba Value "Create together" helped you personally?
"Create together" has helped me understand that when everyone comes together to work towards a common goal, we can go further than if we were to try alone. This process gives us the opportunity to support each other, and learn together through trial and error to better ourselves. The family atmosphere also helps me a lot in my sales role, especially when it comes to interacting with new customers, as it is now easier for me to get to know new people.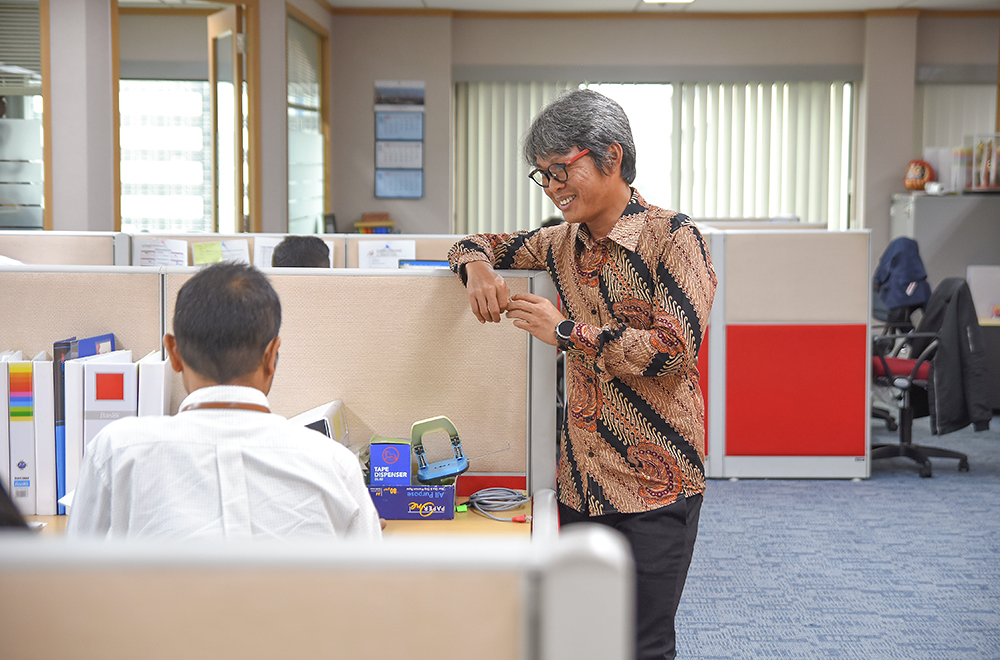 What does Toshiba's brand purpose 'We turn on the promise of a new day' mean to you?
To me, this not only stands for the promise we make to our consumers but also the promise that we will always act on it. It motivates me to make things happen and act immediately, so as to fulfil the promise of new day or we can say the future. It is true that one man can do only so much, however I do not see this as an excuse not to contribute at all, I try to do my part in contributing as much as I can. In my personal life I try to reduce the use of plastic straws and at a professional level I am passionate about my work, promoting cleaner energy through Hydroelectricity. My contribution to the environment might be small but every small act leads to a greater and a more efficient impact. I promise to actively contribute to a better future, regardless of how miniscule.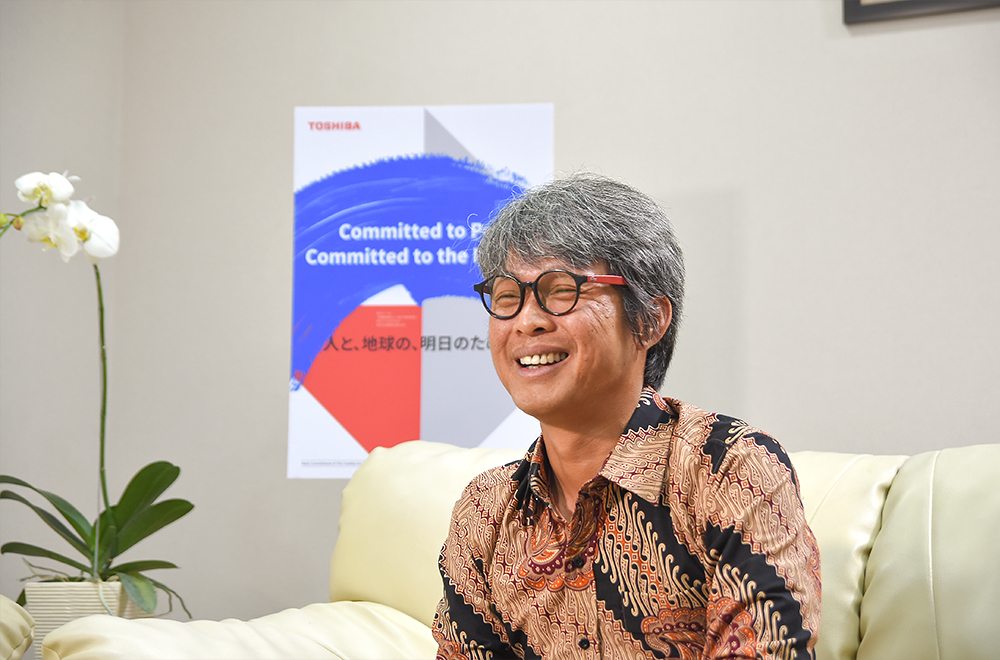 Any words of encouragement to your fellow colleagues in Toshiba?
"Never give up", The business environment is getting tougher and tougher every day, but don't give up. Remember that you belong to one big Toshiba family and everyone is always here to support you.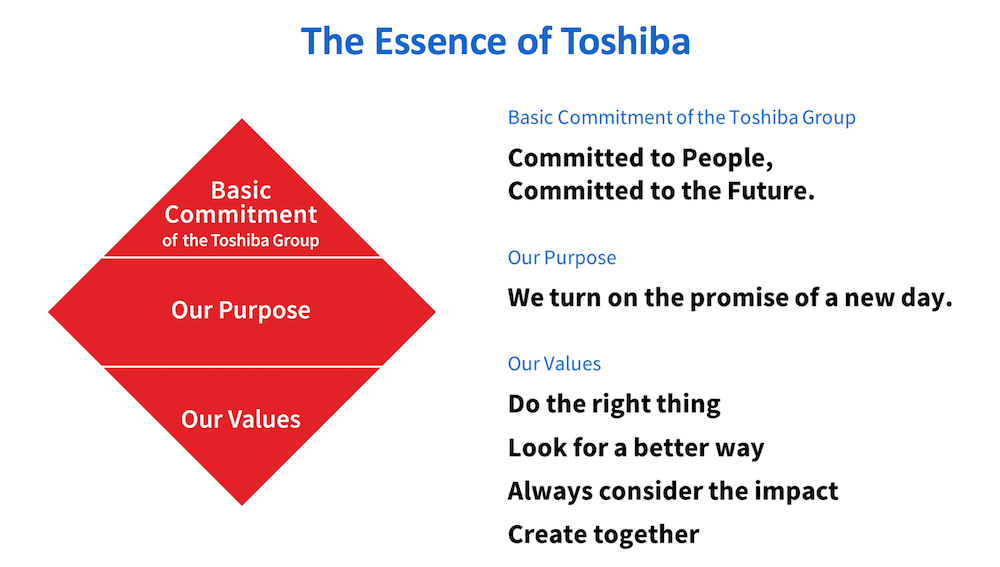 Related Contents