We Are Toshiba: Where Our Employees Strive to Do the Right Thing
2020/04/01 Toshiba Clip Team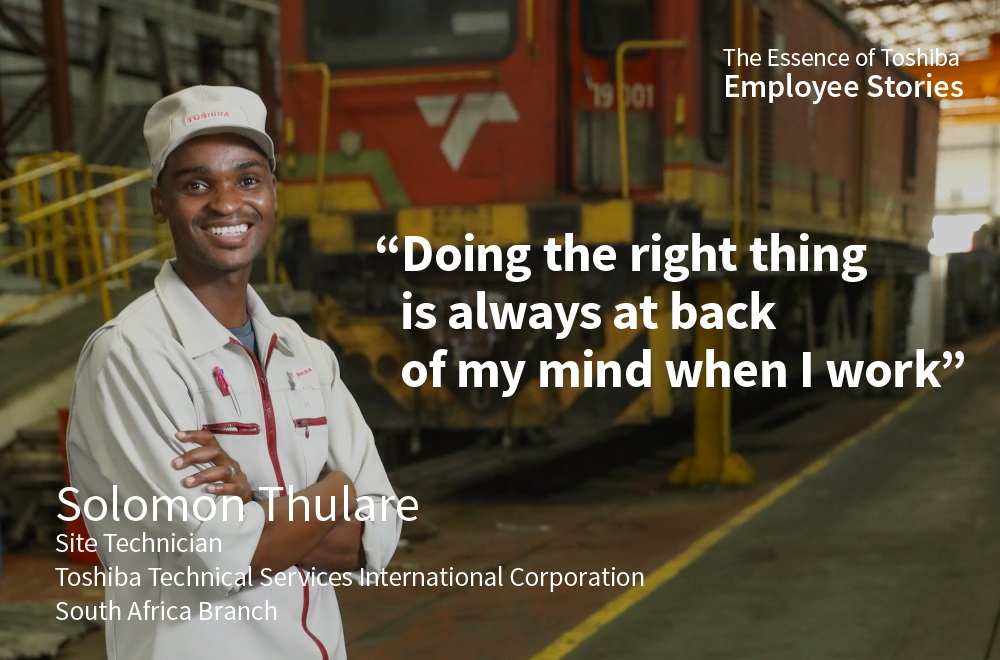 Solomon Thulare is a site technician specialising in electric locomotives. He has worked for Toshiba for nearly ten years and is based at Toshiba Technical Services International in Richards Bay, which is located on east coast of South Africa with one of the largest harbours.
Name: Solomon Thulare
Job title: Site Technician
Company: Toshiba Technical Services International Corporation South Africa Branch
Workplace: Richards Bay, South Africa
Please share your journey with Toshiba since you joined the company.
In April 2010, I joined Toshiba as a graduate and formed part of the electric locomotive production team in Nigel near Johannesburg, where we produced electric locomotives for our customer Transnet, state owned railway company in South Africa. Before joining Toshiba, I worked for the biggest electrical company in South Africa where I was trained as a technician for a period of 18 months.
Four years after I joined the company I was transferred to Toshiba's site office in Transnet Richards Bay Depot which is the base of their locomotive maintenance.
My primary role is to monitor the performance of the locomotives and to advise our customer if there are any failures so that the locomotive can operate in a reliable manner. These locomotives operate long-distances therefore the locomotives need to be reliable, so that operations are not delayed.
Another important role of mine is to transfer the skills and knowledge of the locomotive maintenance that I have gained while working for Toshiba to the customer. This entails training and developing the customer's employees providing them with the necessary skills to perform their job effectively. In the classroom, I teach them the schematics of the locomotive, how to read them, how they operate so that when they conduct a fault finding on the locomotives and they can repair them in the shortest possible time.
Once repairs are complete on the locomotives, they can be released back into service as quickly as possible, keeping our customer happy.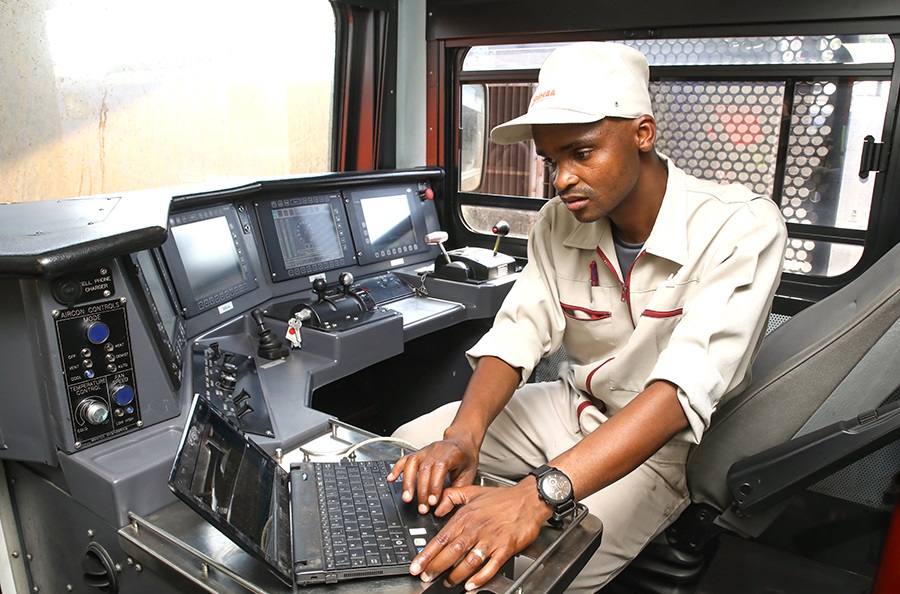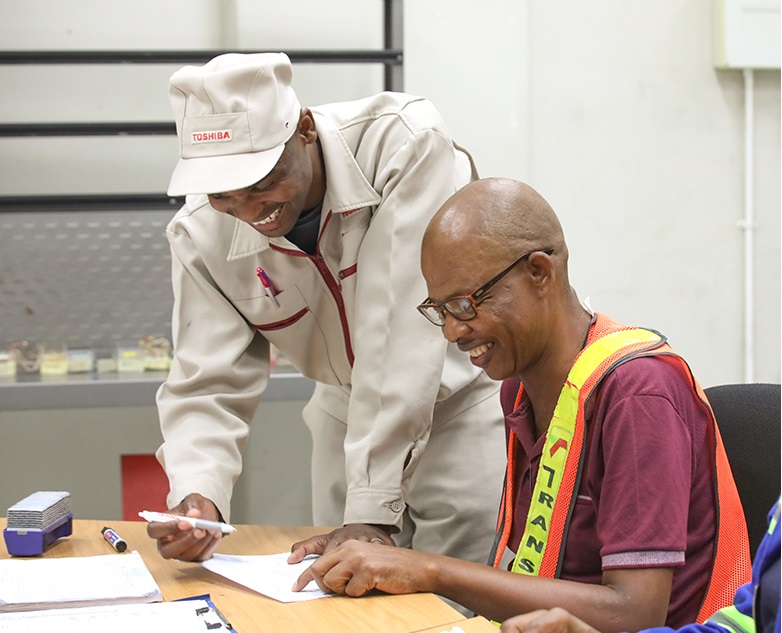 What motivates you at work?
I am motivated by my personal growth, always striving to learn new things. I find it very interesting interacting with our customers, which means I must transfer the skills I have acquired throughout my time at Toshiba. It gives me joy to know that I can transfer information about the locomotives, so that we maintain them better.
What's great is that I work in a team of two on this site along with a colleague who is an engineer from Japan. He has wealth of knowledge and experience about Toshiba's technology so working with him inspires me and I learn something new every day.
On a more personal level, I have been blessed to achieve my Bachelor's in Electric Engineering during my time at Toshiba. This also assisted me to grow as person as well.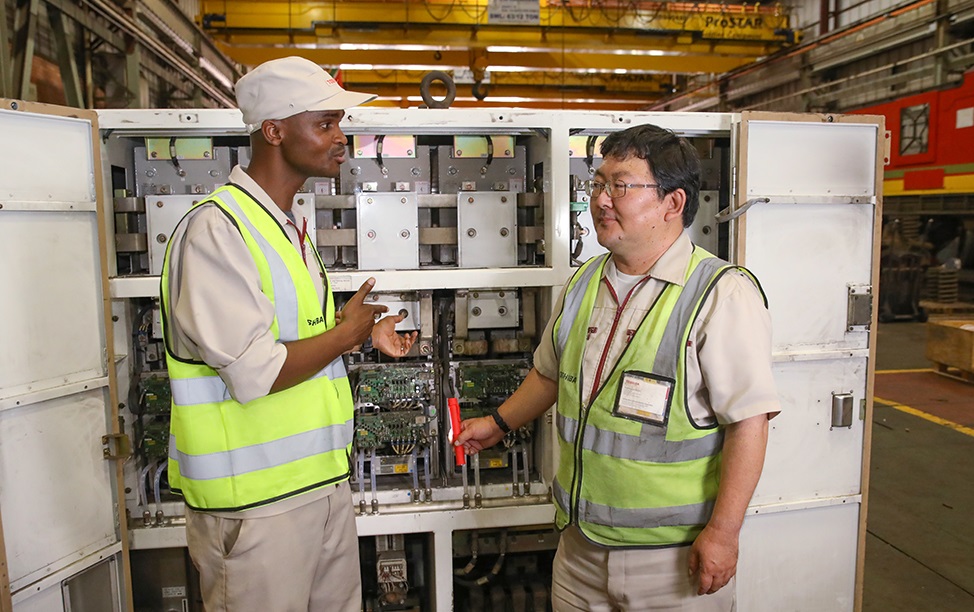 Which value from the Essence of Toshiba inspires you most?
A value from the Essence of Toshiba that inspires me has to be "Do the right thing".
"Do the right thing" really resonates with me in my current role as I always have to offer reliable information and advice to the customer. Also it is important to be able to act with openness and integrity even when no one is observing you.
Due to the nature of the locomotive industry, there is always pressure to have locomotives back in service as quickly as possible. This, however, should not inhibit one from working with integrity ― we always ensure that the locomotives are maintained properly in accordance with our strict quality standards.
The Toshiba value of doing the right thing is always at back of my mind when I work. Because maintaining reliability of locomotives and trust from the customer is the most important value for my work.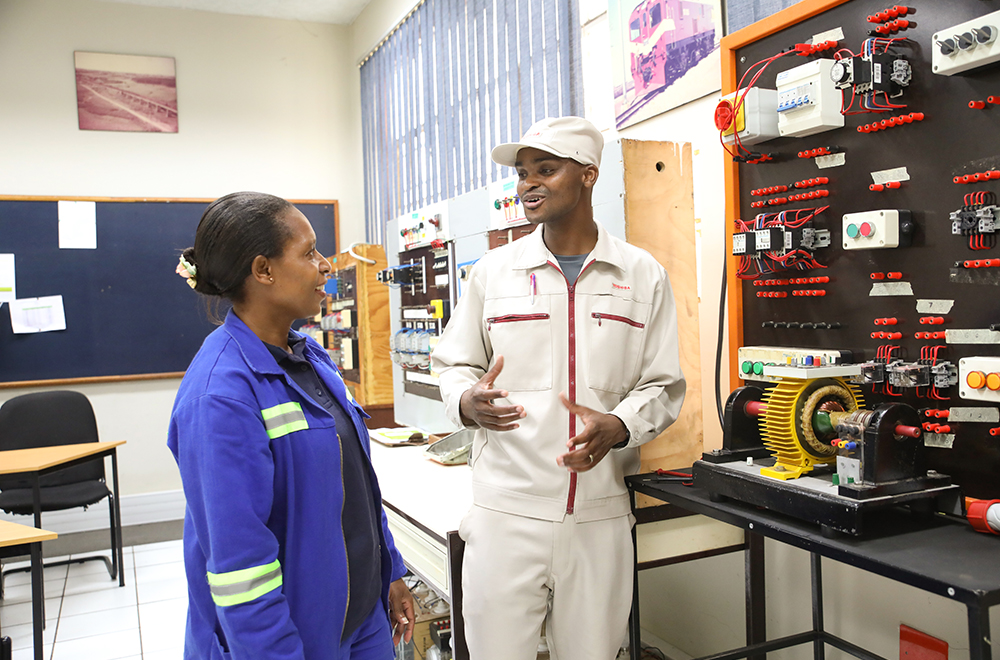 In what way do you see yourself to "turn the promise of a new day"?
On a daily basis I interact with the customer during maintenance. I always ensure that their maintenance is carried out in a proper manner so that would ensure that the customer is able to operate the locomotives without any disturbances and any hindrances. Also training I provide is empowering that the customers are able to carry forth their maintenance on their own.
That's how I contribute to "turning on the promise of a new day."
Any words of encouragement to your fellow colleagues in Toshiba?
Toshiba is committed to improving the quality of life for people around the world. I was afforded the opportunity by Toshiba Technical Services International to be part of the dynamic team to work on the electric locomotives. Throughout my journey with Toshiba, I was able to learn and become an inspiration to others around me. So, my words of encouragement to others in the Toshiba division is to always inspire the people around us.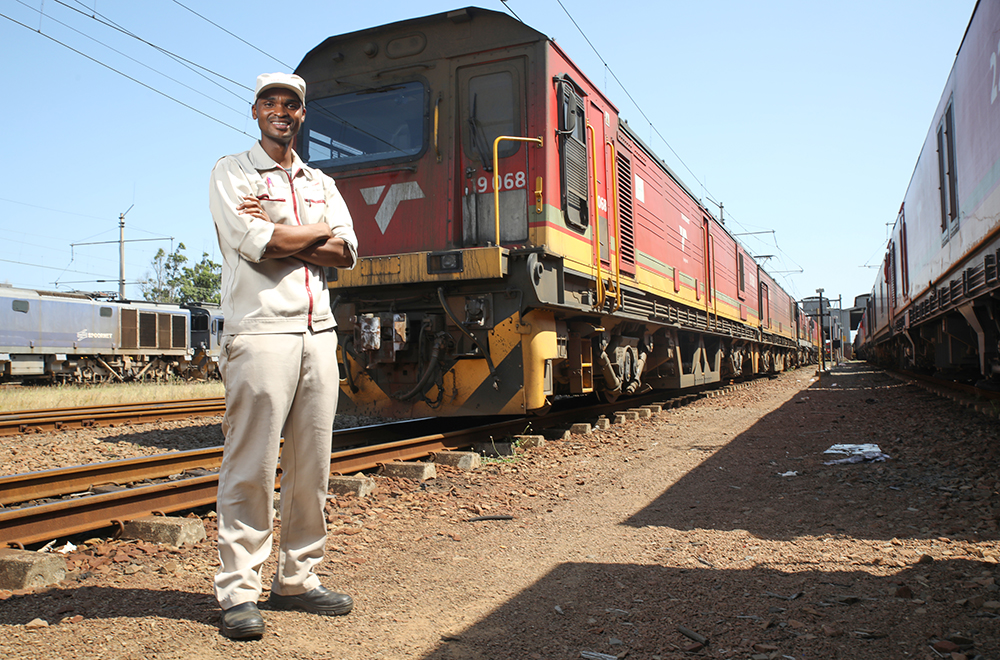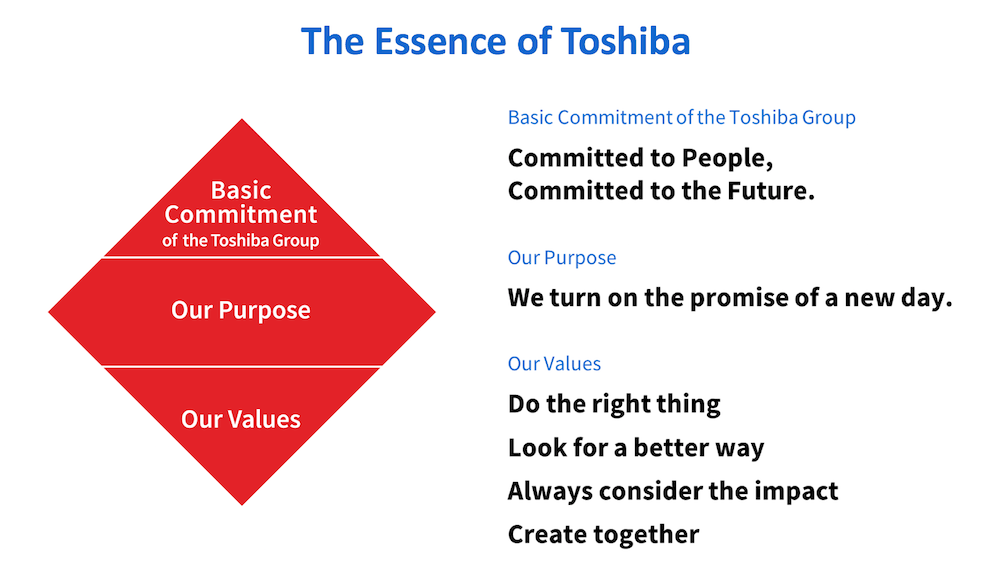 Related Contents