The Future of Automobiles from the Perspective of the Semiconductor: What's Happening on the Front Line
2019/04/03 Toshiba Clip Team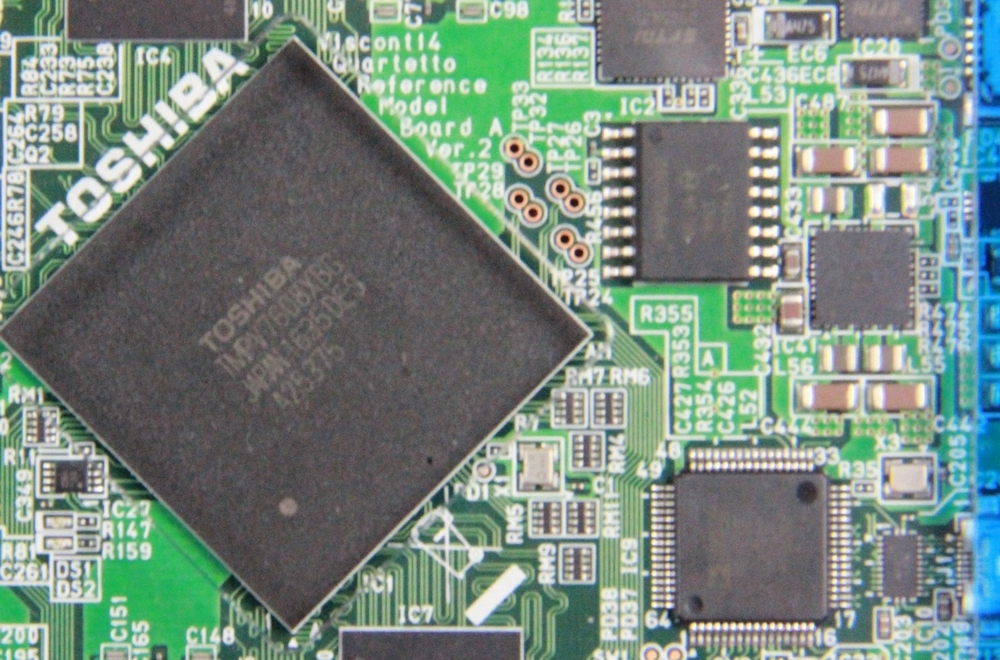 Semiconductors—you may never have seen one, but they're most definitely a part of your life, integral as they are to everything from smartphones, tablets, and computers, to digital appliances like TVs and air conditioners. What you may not be aware of, however, is their growing prevalence in things other than mobile devices and electrical appliances, particularly automobiles, in the form of "automotive semiconductors." Some research even says that the automotive semiconductor market will expand by approximately 20 billion dollars in the eight years between 2016 to 2024.*1
*1 Source: Strategy Analytics
With the growing pervasiveness of self-driving vehicles, displays for digital meters, electric vehicles, and more, it is inevitable that the number of semiconductors necessary for a single car will rise rapidly in the near future. Their use has also expanded from peripheral functions such as audio systems and auto-folding side mirrors, into more central functions like safety features and the actual running of the vehicle. Here, we use self-driving—a field currently seeing steady advancements—as a lens through which to look into the future of automotive semiconductors as a whole.
A semiconductor that recognizes pedestrians—A self-driving essential
Generally, there are four elements thought to be necessary for self-driving to work in the real world—sensing, recognition, decision-making, and control. Visconti™ family of image recognition processors, developed and sold by Toshiba, takes on the "recognition" role, processing the footage from the camera and detecting other vehicles, pedestrians, road signs, etc. in the car's vicinity.

The four elements required for a self-driving vehicle
"Recognition" is an extremely important step in the process, since it serves as the basis for the vehicle's later decision-making. A large part of whether a self-driving vehicle is "safe" is in fact based on how accurately it recognizes what surrounds it. This makes a highly accurate recognition system an absolute must for self-driving vehicles.
"Image processors for vehicles have to be good at recognizing objects even in poor conditions, such as when it's dark outside, and they have to do so without consuming too much power."
So says Fumihiko Eya of the Toshiba Electronic Devices & Storage Corporation.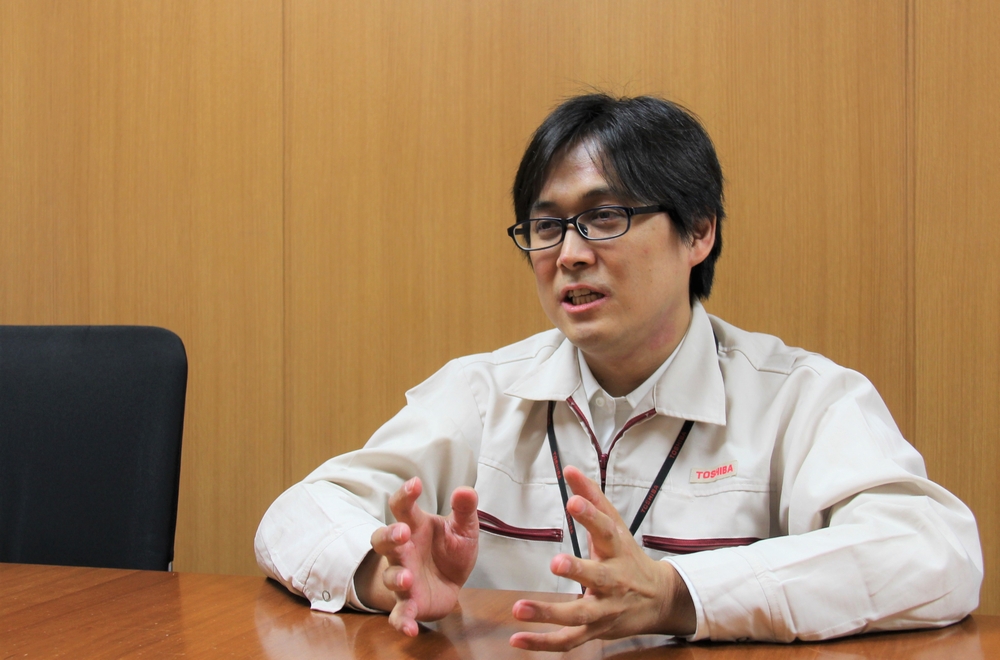 Fumihiko Eya, Mixed Signal IC Division, Toshiba Electronic Devices & Storage Corporation (Title at the time of the interview)
Visconti identifies certain objects in video footage by analyzing them against established parameters*2, made by analyzing an enormous amount of image data (photos of pedestrians, obstacles, etc.) and extracting the general characteristics of these objects. The problem, however, is that we don't always drive when it's bright outside—sometimes we're forced to drive down dark streets at night-time. This can be dangerous, as it is difficult for the human eye to recognize pedestrians in the dark. This is where Visconti comes in. Packed with all kinds of Toshiba technologies, Visconti is able to recognize people and obstacles even in poor conditions, and helps people drive more safely.
*2 Parameters: Rules for how a program should interpret data
"Visconti is the fruit of Toshiba's many years of research and development in image recognition technologies and semiconductors. It utilizes, for instance, the knowledge we gained from the character recognition technology we developed for mail-sorting machines, as well as the technology in the image processing engines we developed for TVs and game consoles. We're also working with the R&D team to develop even more products with this technology in the future." (Eya)
Automotive semiconductors have to be eco-friendly?
You may have wondered why it's necessary for automotive semiconductors to have low power consumption, particularly when vehicles are so much larger than smartphones, tablets, and other devices.
"Semiconductors use a lot of electricity, which means they generate heat when they're in use. Semiconductors used for image recognition in vehicles are generally placed on the upper area of the windshield. This location means it can heat up quite easily in the sunlight, and shut off if heat generation isn't properly controlled. Semiconductors for systems installed inside the body of the car, like GPS systems, can have fans and radiators, but this is impossible when it's on the windshield of the car. That's why we have to limit the power consumption of these semiconductors." (Eya)
The Visconti family of image recognition processors, highly regarded for their high-level image recognition technology and low power consumption, has been chosen by multiple in-vehicle unit vendors, and has even been implemented in production vehicles.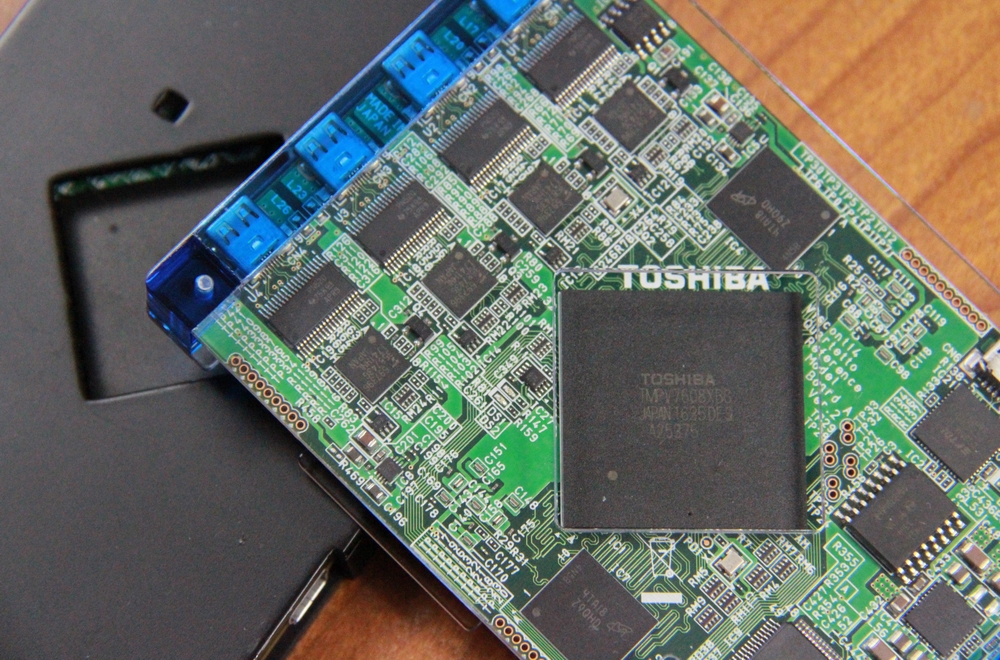 Visconti image recognition processor
Self-driving systems and the pursuit of even greater heights
Currently, Visconti is equipped mainly in ADAS (advanced driver-assistance systems) like emergency brakes. There is still a long way to go, however, before the realization of a complete self-driving system.
"As self-driving technologies continue to evolve, I expect we'll see a demand for features that utilize AI as well."(Eya)
Companies all over the world are currently racing to develop even higher-level self-driving systems. Here at Toshiba, we are working jointly with Denso Corporation to develop DNN-IP (Deep Neural Network-Intellectual Property), a kind of AI technology modeled off of the neural circuits in the human brain.
We're also coming up with new ideas that look past the next generation of technology—the utilization of AI—and into greater unknowns.
"Currently, safety features in vehicles are based on an AI that recognizes pedestrians and obstacles much the way a human brain would. The problem with this method is that it can't always prevent the kind of accidents that are caused by human error. To prevent accidents caused by human beings, we have to factor into the AI the capacity to calculate and predict the possibility of there being an unexpected occurrence—something that will require almost unthinkably fast and complex information processing technologies." (Eya)
"Before, we needed cutting-edge semiconductors for TVs, and in recent years for computers and smartphones, but nowadays I think the most technologically advanced semiconductors in the world are automotive semiconductors. We're entering an age where demand for the most complex algorithms and highest-level computing systems is highest in the automobile industry, and semiconductor manufacturers all over the world are racing for a share of that market. Expectations are high, but that's what makes the work feel so meaningful. As an engineer in the automobile industry, my work is to continue developing good products that incorporate the world's most cutting-edge technologies." (Eya)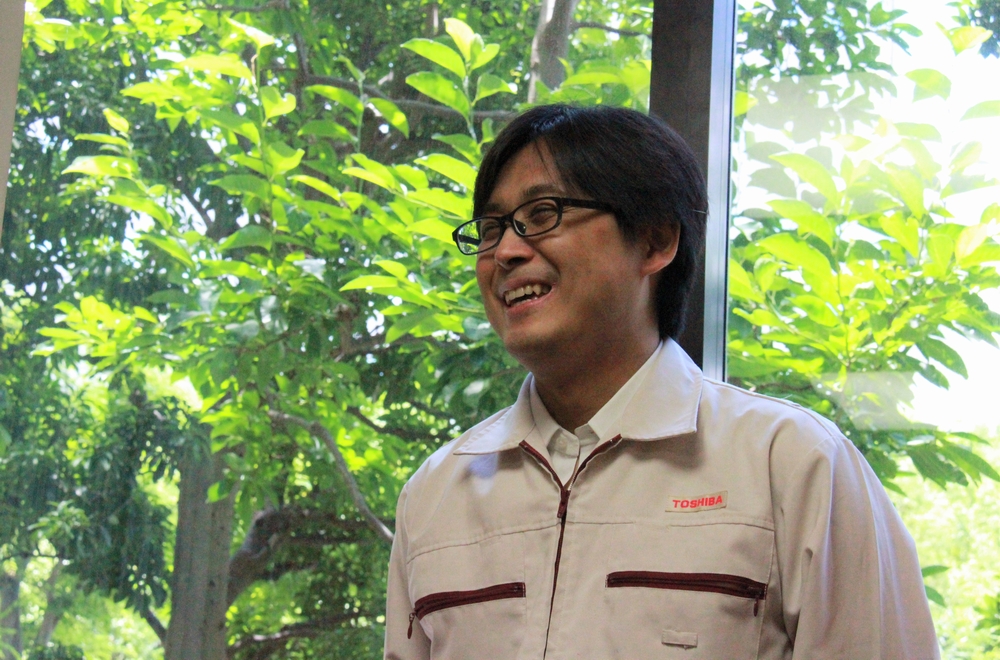 Related Contents