Semiconductors: What Are the New Possibilities of Discrete Components in the IoT Age?
2019/05/22 Toshiba Clip Team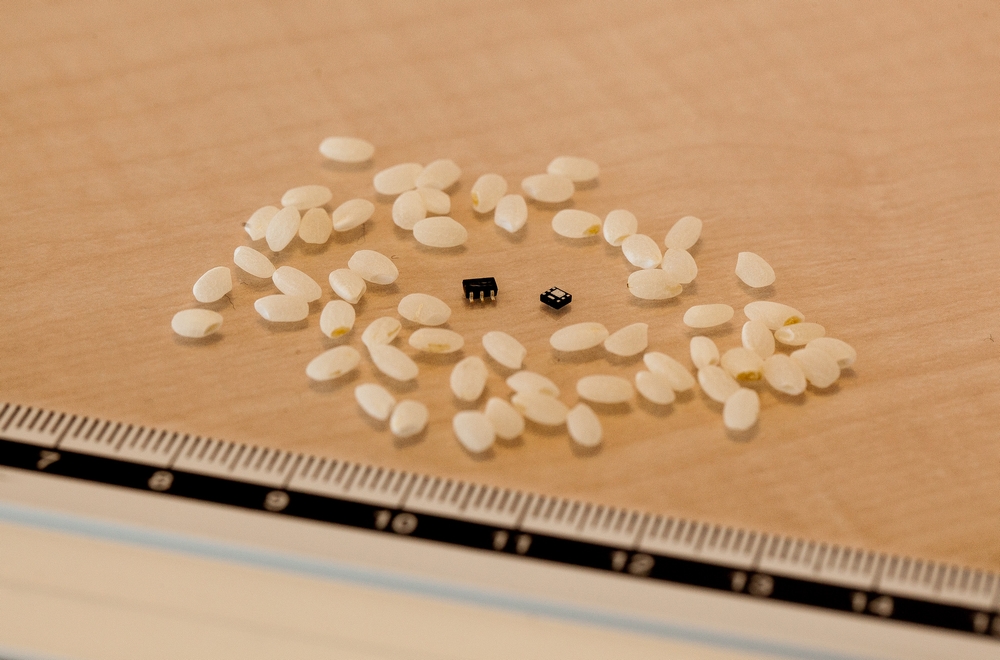 Look around. How many electronic devices do you see? The ubiquity of electronic devices means we are surrounded by semiconductors all the time. But, wait—what exactly are semiconductors? What do they do? Many people have heard the word, but few could explain what they actually are.
Toshiba provides three types of discrete semiconductors – power devices, small signal devices, and opto devices. What exactly are semiconductors and why are these components considered vital in our everyday lives? Let's take a closer look at semiconductors, particularly discrete semiconductors.
Substances can generally be divided into two categories: those that conduct electricity, and those that don't. Substances that conduct electricity are called "conductors," and those that don't are called "insulators." However, some substances are somewhere in between—semiconductors. These substances can conduct electricity depending on certain conditions.
Technically speaking, the word "semiconductor" refers to the substance itself, such as silicon. However these days, the term is generally used to describe electronic components and circuits made using the properties of semiconductors. These include LSI*1 arithmetic logic units, memory devices, and discrete semiconductors that perform a single function.
*1 LSI: An abbreviation for "large-scale integration." These are circuits with an even higher level of integration than ICs.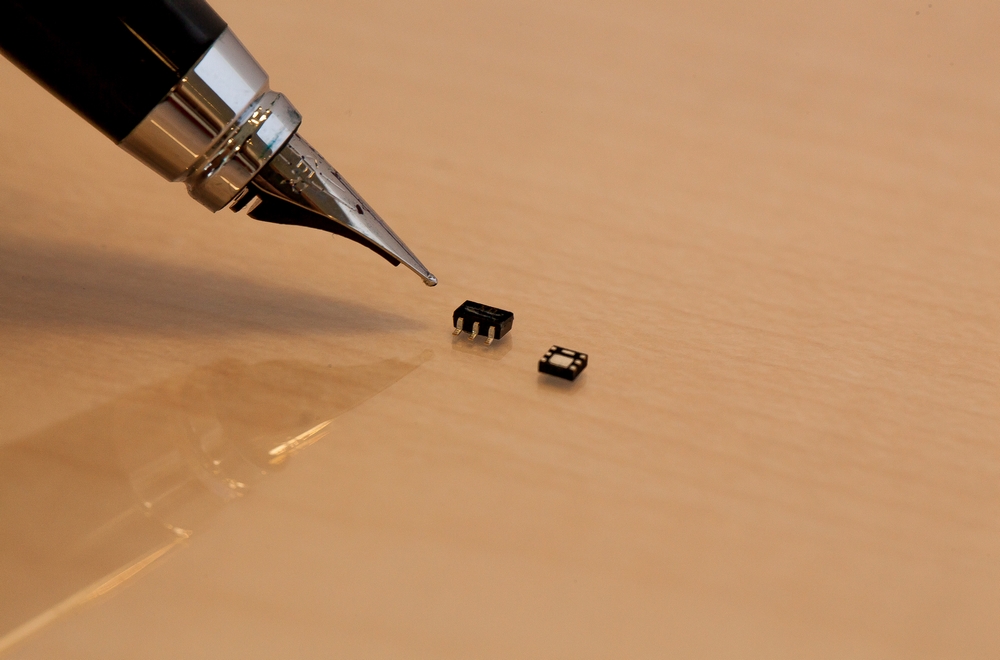 Semiconductors are incorporated into all kinds of electronic products
Discrete components: The secret power behind modern technology
Semiconductors are categorized according to their degree of integration. Discrete components perform only a single function, putting them in the least integrated category. Typical examples include transistors, which control electrical currents, and diodes, which conduct electrical currents in one direction only.
"Discrete components are used all around us—you're never a stone's throw away from one. You might find a smartphone, PC, or air conditioning unit containing dozens of them. And that's not even to mention cars, which can contain hundreds," says Akihiro Kawano of the Discrete Semiconductor Division at Toshiba Electronic Devices & Storage Corporation.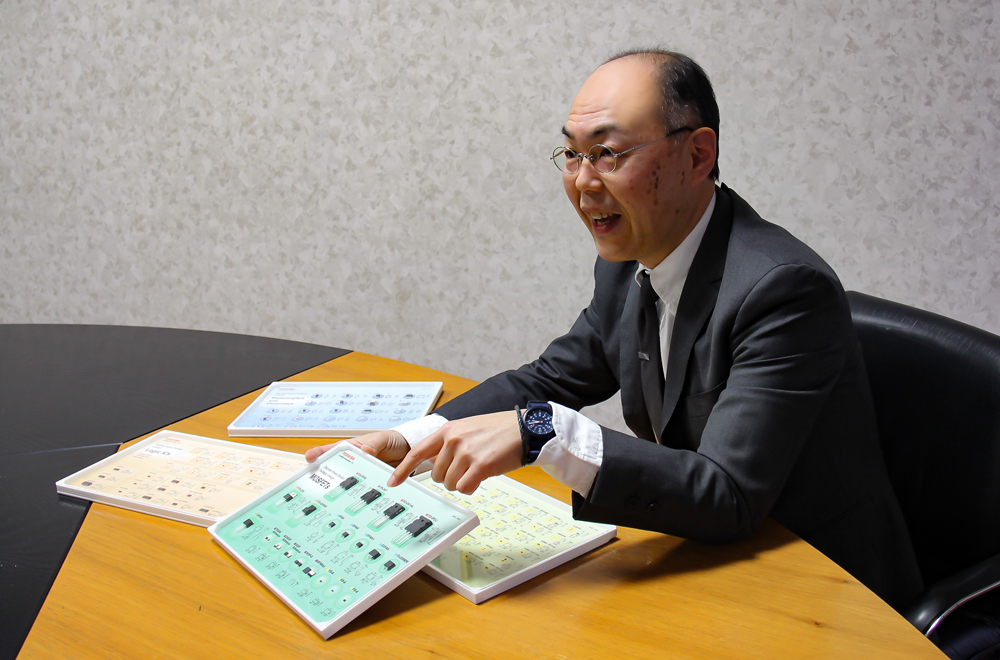 Akihiro Kawano, Discrete Semiconductor Division, Toshiba Electronic Devices & Storage Corporation
"To give an example, AC adapters for computers are much smaller than they were 10 to 20 years ago. That's because the components, including discrete devices, are now much smaller and lighter. The improvements to these devices are due to advances in discrete components; an example everyone can feel familiar to."
Discrete components only perform a single function, but there are also ICs*2 and LSIs, which integrate multiple transistors and other elements into a single unit. But even these more complex components are held up by individual discrete components.
*2 IC: An abbreviation for "integrated circuit"
However, even though discrete components are crucial to modern technology, most people don't really know what they are. Why is that?
"There's a real need to increase signal processing speed, so all kinds of devices are becoming digitized, and ICs are increasingly important. Advancements in ICs have led to new developments in data transmission and high-definition digital displays in smartphones. ICs used in digital equipment and the memory circuits used for storage are also getting more attention."
A semiconductor that is smaller than a grain of rice?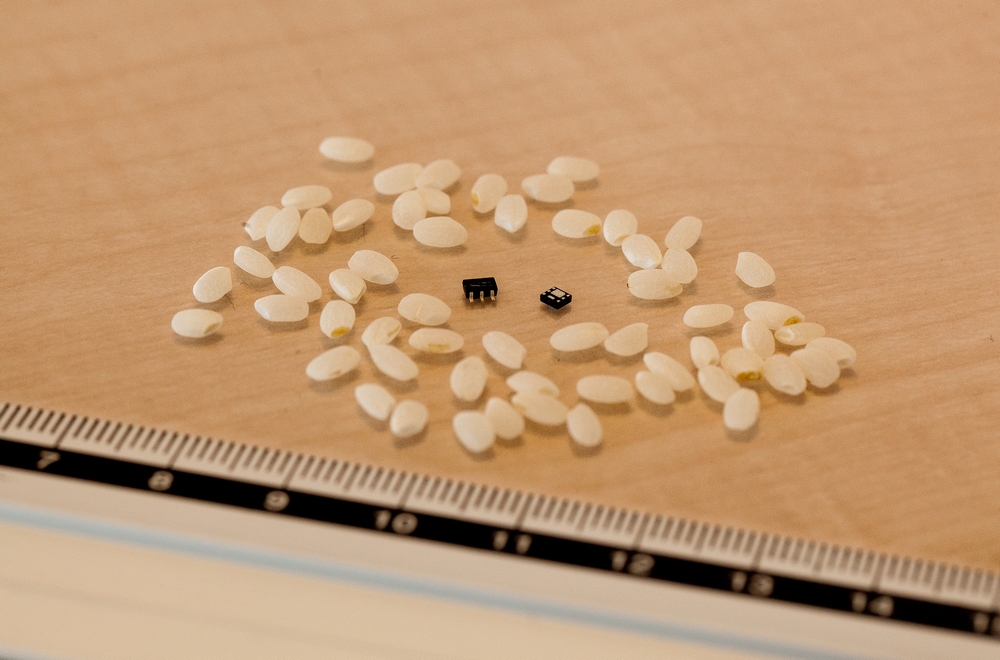 Semiconductors, smaller than a grain of rice
There are several types of discrete components. Toshiba deals in three: power devices, small signal devices, and opto devices.
Power devices are switches, simply put. They mainly perform the roles of switching from direct current to alternating current or vice versa, raising and lowering voltage, and regulating power in an efficient manner. They are used for power control and temperature control in everything from home appliances to power stations. At Toshiba, albeit with some exceptions, anything rated for 1W or more is generally called a power device.
On the other hand, devices that operate at less than 1W are called small signal devices. They come in packages as small as 0.4 mm x 0.2 mm x 0.1 mm. Just how small is that? Some small signal devices are smaller than a grain of rice! These tiny semiconductors are used in everything from smartphones to cars.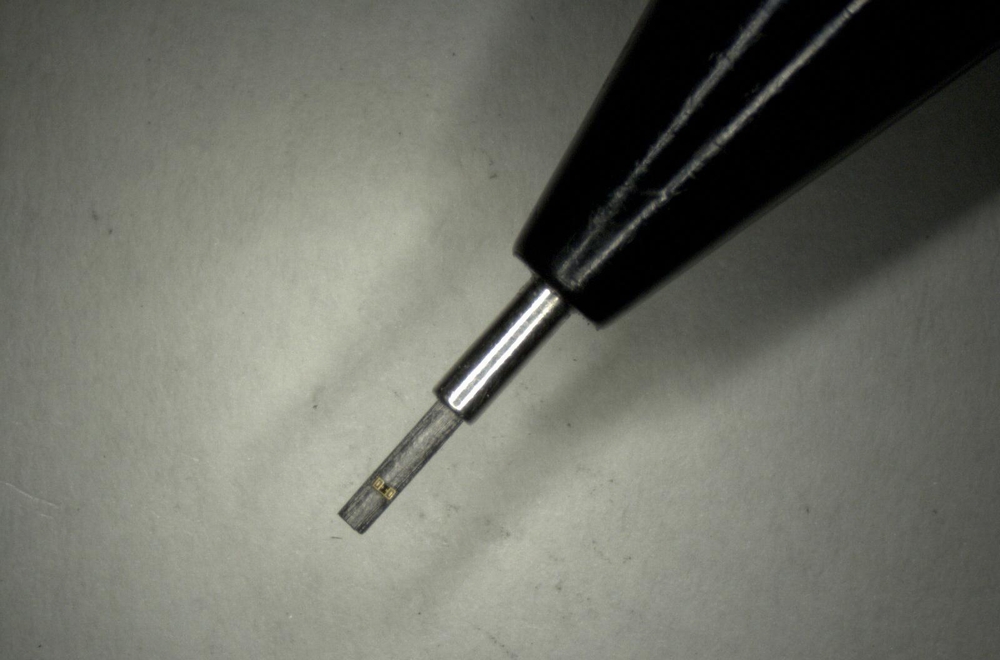 How small do you think the products with the smallest package size can get? Look at what's on the pencil lead in this mechanical pencil!
Opto devices are sometimes called optical semiconductor devices. Toshiba boasts the world's leading market share*3 in the field of photocouplers, a type of opto device that uses flashes of light to transmit signals. Photocouplers perform the function of transmitting signals between high-voltage and low-voltage systems, allowing them to be electrically isolated.
*3 Source: Toshiba Electronic Devices & Storage Corporation, as of March 2018
Of these three types of discrete components, Toshiba focuses on power devices, and miniaturization to improve their performance.
"The inside of a semiconductor produces resistance, and this causes a certain percentage of the electricity flowing through it to be lost and converted to heat. In other words, the higher the resistance, the less efficient the semiconductor is. To improve this, we need to reduce resistance by increasing the semiconductor's effective area through miniaturization."
What possibilities lie ahead for discrete components?
How exactly is this discrete component market going to evolve in the future?
Kawano says that we can expect some of the highest growing demand for discrete components from data centers. Data centers run 24 hours a day, 365 days a year, so the power requirement for their equipment is huge, and energy efficiency is a major issue. This is where power devices can come into play, to help provide power more efficiently.
"Smartphone transmission speeds are increasing dramatically, and the transition from 4G to 5G isn't far off. Naturally, increased transmission speeds will lead to an increase in the volume of data being transmitted, and we'll need more data centers. That's why we can expect even higher demand for discrete components, which save on both energy and space."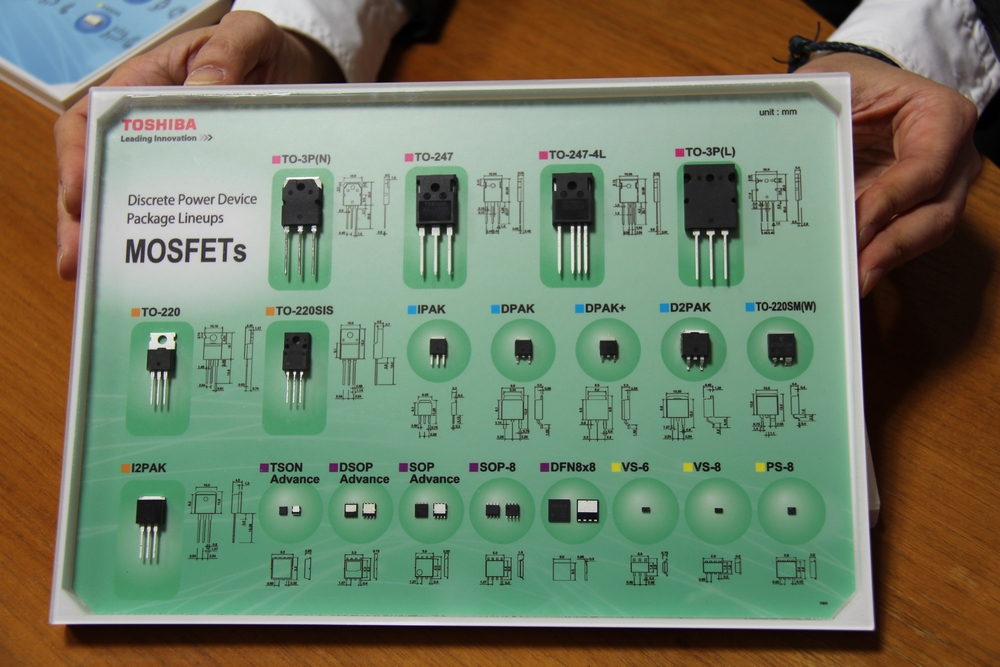 Some other prospective major markets for discrete components include both the home appliances and digital gadgets that everyone uses, and electric cars, which are soon expected to become more and more common. Railway vehicles, including commuter trains and Shinkansen bullet trains, already incorporate large numbers of discrete components.
Whether we're at work or at home, discrete components will be working behind the scenes to make these realities possible. As we enter the age of IoT, make sure to keep an eye out for the role of discrete components.
Related Contents