Exploring Cyber-Physical Systems with Toshiba's Corporate Digitization CTO Hiroshi Yamamoto
2019/11/06 Toshiba Clip Team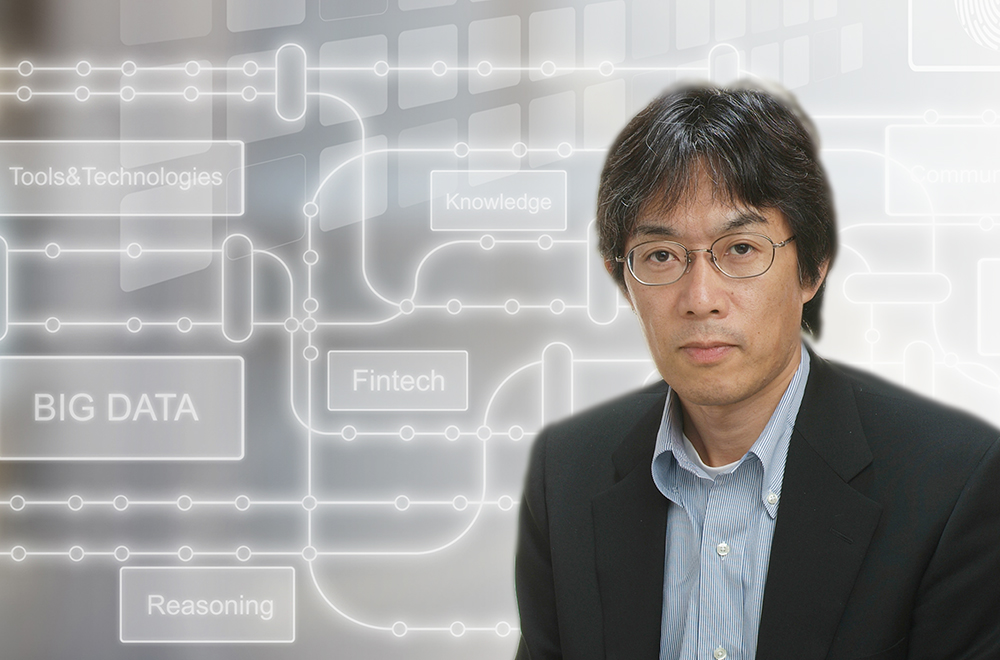 Throughout time, from the first cave dwellers to space exploration and beyond, humankind has sought to improve life through the relentless pursuit of innovation.
That has certainly been the case in Toshiba's 140-year history, as we have produced traditional physical products (elevators, light bulbs, turbines and more), and then evolved into such digitally- or cyber-oriented products such as computers, software and artificial intelligence (AI) systems.
Today, that evolution continues. Indeed, technology has become sufficiently advanced to allow for the merging of these two segments to create integrated, cyber and physical solutions – making Toshiba a natural leader in developing in cyber-physical systems (CPS).
At Toshiba, we believe we are perfectly positioned to play a major role in this new CPS archetype, a framework that creates value by collecting data from product operations and systems in the physical world, recognizing and analyzing them with digital technologies like artificial intelligence (AI), and giving feedback to the physical world.
By blending together digital and physical components through integrated physics and logic, CPS enables a repetitive cycle that will engineer new products, services and optimal solutions that will transform how people work and live.
Hiroshi Yamamoto, who joined Toshiba in July 2018 as Corporate Digitization CTO, General Manager, Digital Innovation Technology Center, is at the center of the company's CPS initiative. He leads teams who are providing the foundation for Toshiba's critical CPS infrastructure, which is helping form the basis of emerging and future smart services in such vital fields as manufacturing, energy, social Infrastructure and logistics. These and other CPS technologies are improving the quality of human life in countless ways.
To learn more about CPS and how it is guiding Toshiba corporate strategy, the Toshiba Clip U.S. team interviewed Toshiba's Corporate Digitization CTO Hiroshi Yamamoto during his recent visit to New York City.
To many, CPS is a new, just-emerging concept. How would you describe CPS to a layperson?
"Cyber-physical systems consist of the Internet of Things (IoT), Internet of Services (IoS) and Internet of People (IoP). They offer a closed-loop between cyber and physical interactions. Toshiba envisions cyber-physical systems to be more expansive than just digital and physical objects. We also envision "Systems" and "Human decision making (Human-in-the-loop) as integral to CPS. Given Toshiba's years of experience in tackling critical challenges across many industries, and expertise in developing AI patents and technologies, Toshiba is uniquely positioned to be the leader in CPS."
Can you share an example of how Toshiba is currently making inroads in CPS?
"Yes. While Toshiba has been involved in CPS for a long time, we redoubled our efforts recently. In 2019, we developed the framework for and are nearing implementation of TOSHIBA SPINEX™, a CPS-based program within the holistic Toshiba Enterprise IoT Suite of services. Simply put, TOSHIBA SPINEX™ connects, optimizes and automates a wide array of on-site assets and devices to produce new value – in the process, expanding digital transformation throughout the company and into the communities it serves."
What makes CPS important to customers and to Toshiba?
"We are excited to be taking our unparalleled leadership in physical and digital technologies and integrating them into CPS deployments that solve problems for customers across many different business domains."
"CPS will be a growth driver for Toshiba. Across CPS and IoT, we have differentiated offerings that enable us to compete strongly with any provider. Plus, our ability to forge corporate partnerships, and integrate at scale to achieve critical application programming interfaces (APIs), helps customers collaborate and create their own services, solutions and ecosystems.
"I believe the three I's set Toshiba apart: Instrumented, interconnected and intelligent offerings. That means providing extraordinary computational power for a wide range of devices and machines that generate data (instrumented); the data generated then yields insights and information using AI (intelligent) that may be shared with backend systems or applications (interconnected); then it can change the world."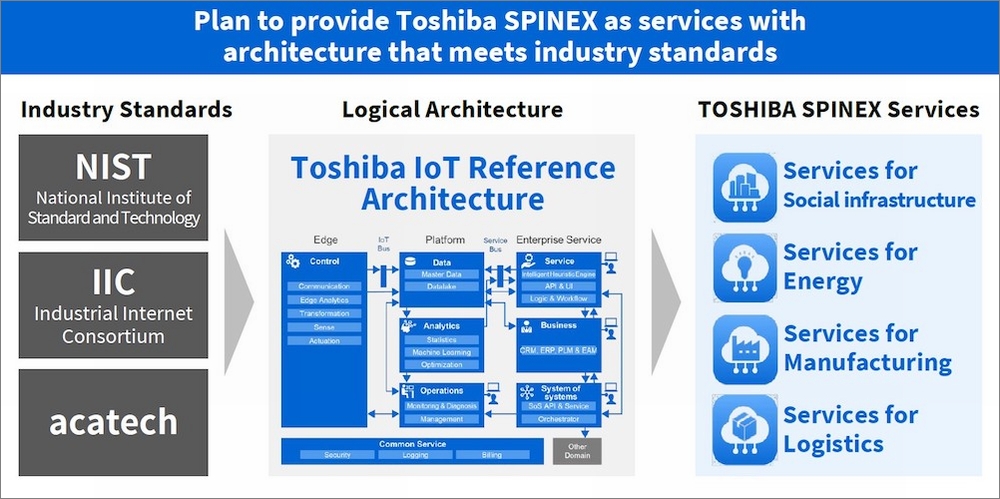 *Click to expand the image (opens in a new tab)
What are some of the ways your team is making the promise of CPS a reality?
"In my opinion, to get to the core of CPS or any other solution requires us to meet in the middle: Approaching business from the top down and technology from the bottom up. In order to make this work, we strive to stay on top of the latest technology and trends. By identifying the right business trend and the impact it will have, we are able to create a solution that will prompt a customer to take action."
What's next for CPS and Toshiba?
"Our CPS ambition is bold. It is nothing short of changing the world for the better. Our CPS strength lies in our ability to analyze results based on cutting-edge AI and mathematical optimization and apply them to specific operations and controls. Apart from Toshiba, there are not many companies in the world that are capable of doing this. This is because we have gained data, and expertise from our involvement in the design of plants and equipment over a long period of time.
"And we will continue to use these attributes to further develop TOSHIBA SPINEX™ and other CPS offerings. I am excited to be a part of Toshiba and take pride in helping to integrate our unparalleled physical technology and digital technology into CPS systems that solve problems for customers in numerous business domains."
During his brief time at Toshiba, Hiroshi has focused on being a change-agent and distributor, encouraging his team members—at all levels of the organization—to take risks. "The best, new, forward-looking ideas can come from anyone," he said.
Recently, he introduced "48 Hours," a program that allocates additional budget for team members they can use to invest one hour each week to attend conferences of further develop professional or communication skills.
"By instilling the CPS mindset across disciplines, we are encouraging peers to take further initiative that can make a real difference for Toshiba and our customers."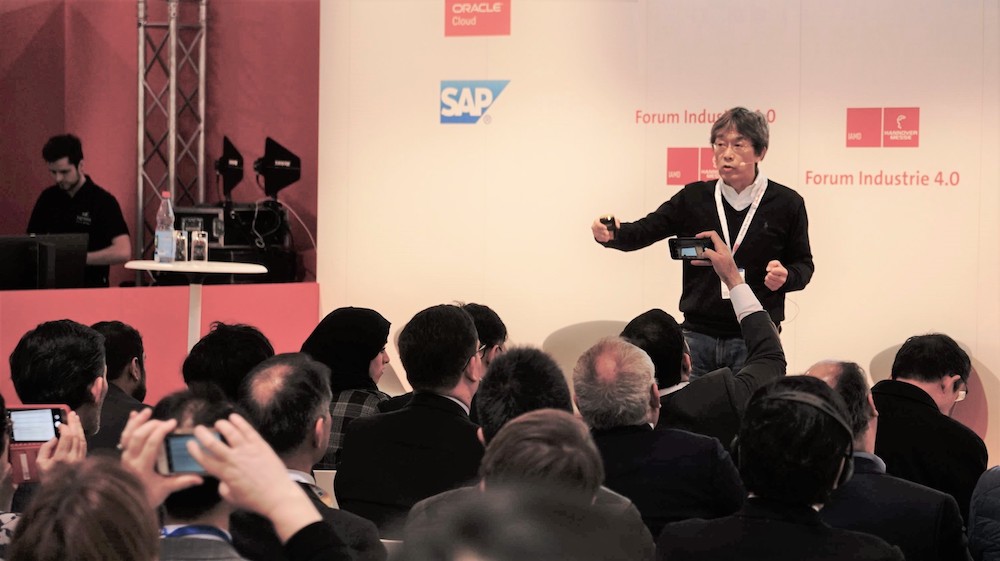 Hiroshi Yamamoto speaks at Forum Industrie 4.0 at Hannover Messe 2019
Related Contents