Striving for a better tomorrow with Toshiba Africa
2021/01/08 Toshiba Clip Team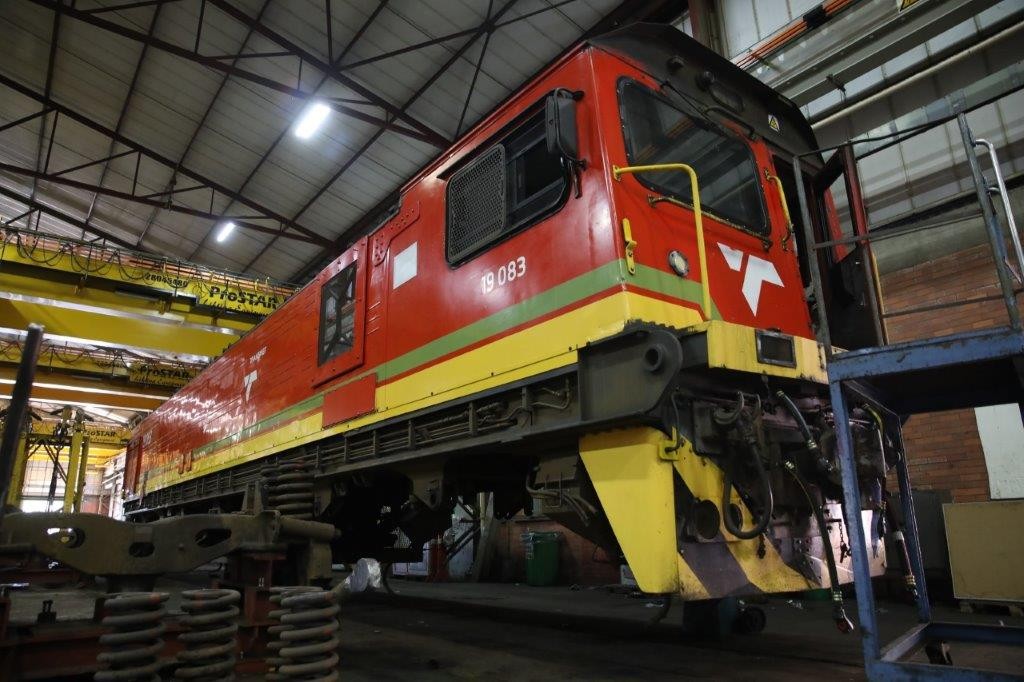 Railway importance in South Africa
For countries where natural resources are main factors in the industrial structure, their stable transportation is important to maintain and build an economic foundation. This is because it enables us to invest for the next generation. In South Africa, rail system has a long history as the most important element of the country's transport infrastructure, connecting inland and coastal provinces over vast distances. The railway infrastructure plays various strategic roles and one of them is transporting important export commodities such as iron ore and coal.
Toshiba supplied heavy haul locomotives to South Africa's national railway company "Transnet", the Class 10E and 10E2 locomotives for those critical lines as early as in 1985 and they are still in operation. Moreover, there are two main models of Toshiba locomotives operating today, Transnet Freight Rail Class 15E electric locomotives for the 861km Orex line from Sishen in the Northern Cape to port at Saldanha in the Western Cape used primarily to transport iron ore (approximately 60 million tonnes per year). And Transnet Freight Rail Class 19E electric locomotives for the coal line from Ermelo in the Mpumalanga to the port in Richards Bay in KwaZulu Natal. Both models were produced in South Africa.
The 15E locomotives have unique power supply of 50 kV ac, which is ideal for the extreme heavy duty hauling and long distance Orex line. 4-km-long trains with over 300 wagons are driven by multiple 15E locomotives which are placed at strategic points to provide optimum power throughout the length of train. The train control and monitoring system enables a single driver to operate the train so that it can travel smoothly on a steep uphill. These trains also include diesel locomotives which are used at mines where there is no overhead power and all of the locomotives are controlled by the lead 15E locomotive. In order to operate as environmentally friendly and economically as possible both the 15E locomotives and the diesel locomotives are used when fully loaded, and only 15E locomotives operates when wagons are empty.
The 19E is a dual voltage locomotive, which automatically detects the voltage and is able to travel through Ermelo without changing locomotives. In addition, the Class 19E fleet is also an environmentally friendly system by being the first electric locomotives in South Africa to adapt the regenerative braking technology on the 25kV AC lines.

An aerial view of an ore train on the Sishen–Saldanha line
(Photo by Abri le Roux)
Skills development and training
During a recent discussion with Toshiba Technical Services International South Africa branch maintenance teams in Richards Bay and Ermelo, it's clear that determination and dedication is an integral part of their job. Both technical teams offer expert advice to their customer, Transnet, on a regular basis and communication lines are open making it easy to do their job well.
Servicing locomotives by the Toshiba team is one way to contribute to the customer. Training is another way to increase the efficiency of the maintenance – this improves the capability of the Transnet employees to keep the locomotives in good condition. The Toshiba Technical team offers a two-week training program to all Transnet technicians on the various components of the locomotive, how to identify and investigate failures and read schematics. With the locomotives built for long distance hauling, reliability is crucial, and technicians need to understand how to repair and maintain these machines efficiently.
The reliability of the locomotive is very important, so maintenance is done regularly. Once the locomotive is serviced, part of the Toshiba Technical team's role is to ensure that the locomotive departing the depot is reliable – they report on maintenance and attend to all failures logged.
The essence of Toshiba's core values
When talking about the essence of Toshiba's values, both technical teams in Richards Bay and Ermelo have agreed that despite coming from various backgrounds they all share the same value "Create together". Collaborating with Transnet to resolve technical issues and develop a solution is key. They also rely on their Japanese counterparts for assistance should they need support in solving the problem. These are just to "Create Together" in Toshiba's core value.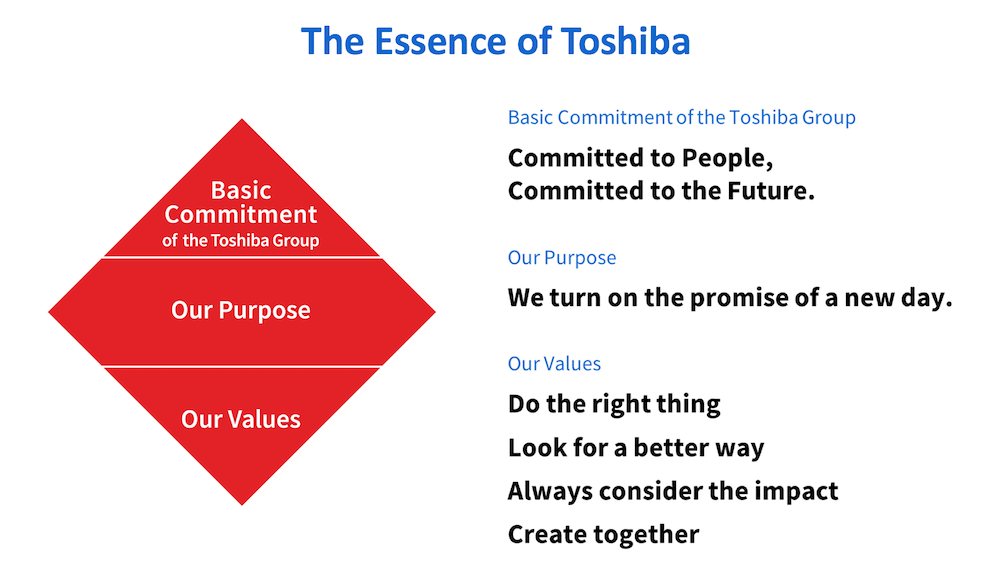 In order to "Create Together", transparency and open communication with Transnet allows them to work better as one team. This good team work allows the technical team to give Transnet the best possible solutions and guidance. Often these locomotives consist of many systems, so in order for them to improve the systems and sub-systems they tend to develop new testing methods continuously.
The technicians in Richards Bay said: "Our customer values our commitment and relies on us to maintain locomotives. We have been supporting Transnet since we delivered all of the 19E locomotives to them in 2013 which means they see the value in our service".
The Ermelo technicians say that they strive to meet the customer's needs by accessing the problem and coming up with a permanent solution. "We always act with integrity and try to be as open with the customer as possible so that we can resolve the issue".
Transnet engineers also feel same way and are satisfied with Toshiba's solution. "Although the 19E had some design issues initially, we remain proud that Toshiba took full responsibility. They continue to address challenges collectively with Transnet engineers as their strategic partners", concluded Zodwa Mashishi, Executive Manager: Corporate Affairs.

Toshiba technicians "Create Together" values based on transparency and open communication.
What sets Toshiba apart
The technical team has a wealth of knowledge and vast experience, with access to the Japan office all day, every day. Also, Toshiba's equipment is state-of-the-art and reliable, from design and drafting to result. This means that the reliability rate is high and the failure detection is low.
Despite the seven-hour time difference, the team has no issues working with their Japan office as their response is almost immediate. Forming part of the technical teams, they have weekly meetings to ensure that the lines of communication are open. Their international counterparts are always willing to help where they can as they have vast knowledge of various types of locomotives.
The Richards Bay plant has a Japanese Engineer on-site, who advises the team and is always willing to help when required. The Japanese engineer inspires them because of his wealth of knowledge and the team is happy to have him at the plant – they learn something new every day.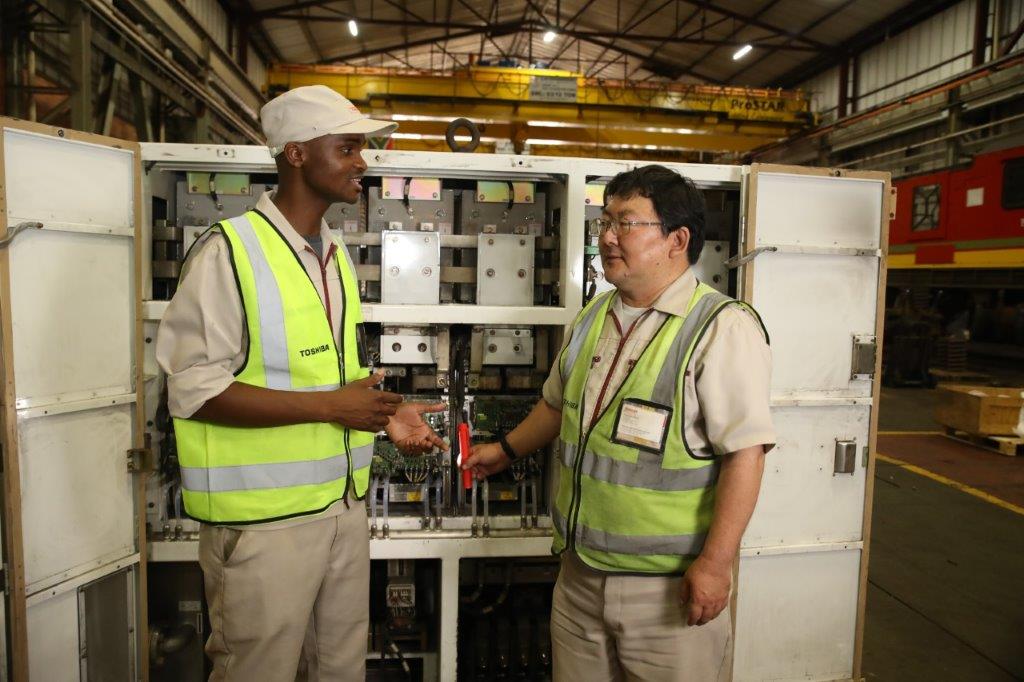 Combination of will to learn and vast knowledge
Because the COVID-19 pandemic has certainly changed working regardless of the industry, the team has had to adjust to the new norm by finding new ways of working. During lockdown level five, the locomotives were still operational, and Toshiba's technical teams offered Transnet assistance while staying at home. Despite all the pressures lockdown placed on many sectors and the economy, the Toshiba technicians were regarded as essential workers during the strict lockdown as they were responsible for the maintenance of the locomotives and had to be present to attend to customers. The technical staff at Toshiba adopted the new safety measures government put in place by ensuring that the workplace had the proper personal protective equipment.
Committed to People, Committed to the Future
Toshiba remains committed to improving the quality of people around the world. In South Africa, collaborating with Transnet engineers and technicians effectively and providing them with top class training and support, enables them to advance their careers and ultimately contributes to the betterment of society overall. Through this commitment to our people, year-on-year operations have increased and reported failures have decreased.
According to Mr. Shimada, Managing Director of Toshiba Africa, "We are really pleased with the progress that our South African and Japanese counterparts are making by working closely together to ensure that our customers are happy and satisfied with the maintenance of the locomotives. We continually strive to meet the requirements of railway transportation, such as environmental adaptability, safety, punctuality, comfort and reliability."
For more information on Toshiba Africa, sign up to receive "Toshiba Africa Newsletter", by filling your e-mai address from "SIGN UP FOR A NEWSLETTER" button at the bottom of Web site Toshiba Africa.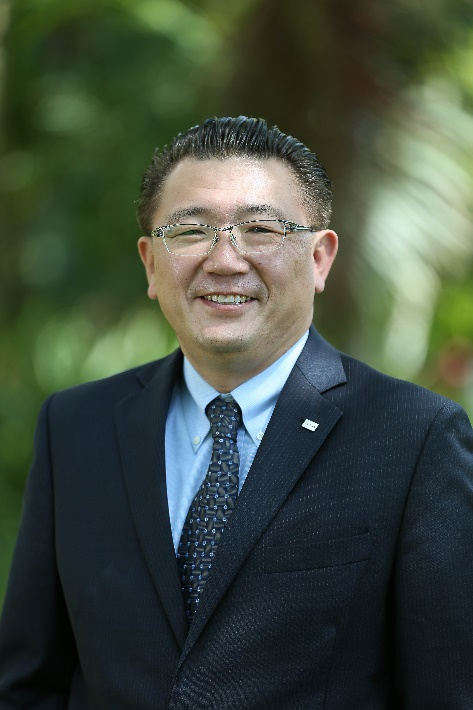 Iwasuke Shimada, Managing Director, Toshiba Africa (Pty) Ltd.
Related Contents