We Are Toshiba: We Can Achieve Anything When We Work and Create Together
2020/03/04 TOSHIBA CLIP TEAM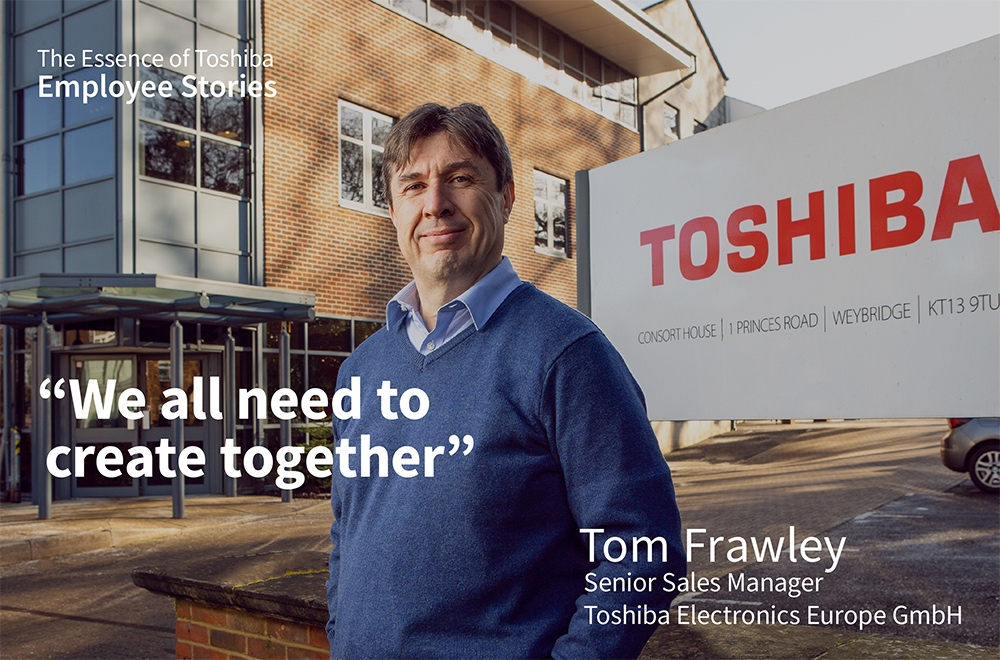 The Toshiba Clip team has been on the road again, traveling the world to speak to our employees. We wanted to find out what the Essence of Toshiba means to you. This time we visited the UK to speak to a 20-year Toshiba veteran: Tom Frawley, a European Business Development Manager at Toshiba Electronics Europe. He's spent the past two decades living our 'create together' ethos with his colleagues and customers.
Name: Tom Frawley
Job title: Senior Sales Manager
Company: Toshiba Electronics Europe GmbH
Workplace: Weybridge, the United Kingdom
Hi Tom! Tell us about yourself.
I was born in Coventry in the Midlands. My mother was an engineer and my father was a doctor who worked at a technology company. I grew up with a passion for technology and from a very early age I knew I wanted to work in this space. While other kids were out playing football I was in a data centre!
What encouraged you to join Toshiba?
Before joining Toshiba I worked as a consultant for an international financial institution and a global consulting company. In these roles I met a lot of people who worked for Toshiba and enthused about the company. This encouraged me to sign up in 1998 as part of the Storage Division.
Since then I haven't looked back, recording over twenty years' service in a range of roles focused on the promotion of exciting technology. Currently I'm a senior sales manager based in Weybridge, in the South East of England.
What motivates you day-to-day?
The biggest motivation for me is working as part of a team, collaborating with my colleagues and my customers. What drives me on is to keep my team motivated and my customers happy. My ethos has always been that everyone needs to feel happy and that they have an equal part in success. It's not just one person, but a group effort. We come together with objectives and we listen to everyone. It's very important that everyone's goal is achievable.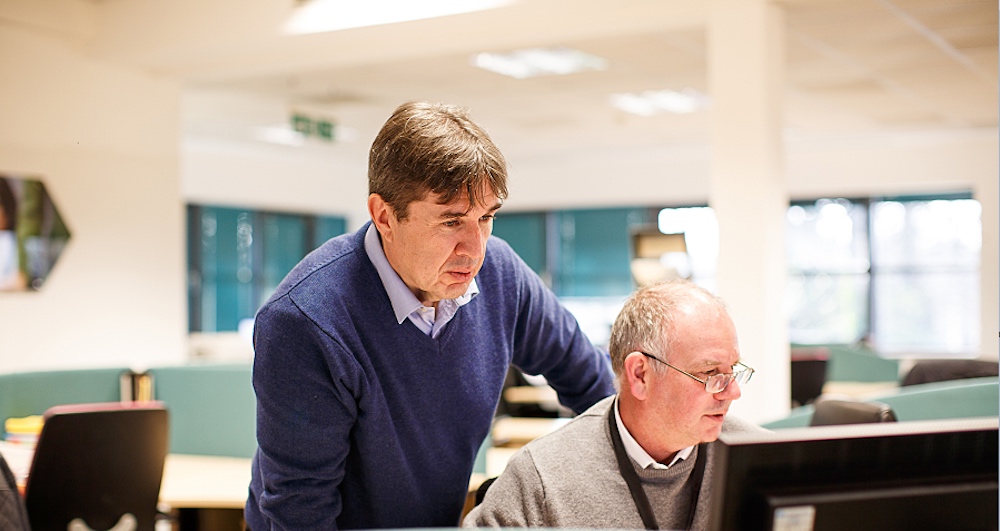 Is there a particular value from the Essence of Toshiba that inspires you, whether in your professional or personal life?
The Toshiba value that inspires me the most is 'create together.' You can only develop and prosper in business by working together with colleagues and customers. Don't stop at being the best; always improve by listening to your customers.
We had a customer who needed storage but had no practical solution on how to achieve it. We worked with them to develop the world's smallest disk drive – delivering storage the size of the palm of your hand. No one in the industry thought that it could be done – but it just goes to show what we can achieve when we create together.
Toshiba is a huge organisation, with many different companies and divisions. Whenever we help a new customer, the groundwork has been laid by these different divisions or companies. It's crucial to liaise with these colleagues and make sure there is one interface. When we create together our customers need to know that we follow clear principles.
What's important when working with other divisions within the company?
It is very important that every department is considered equally. Everything starts in the factory; if you don't have the right factory and you don't have the right quality, then you'll only enjoy very short-term success. After getting the factory right, you work with supply chain management coming out of the factory, then your own supply chain management – delivering from the factory into customers' factories.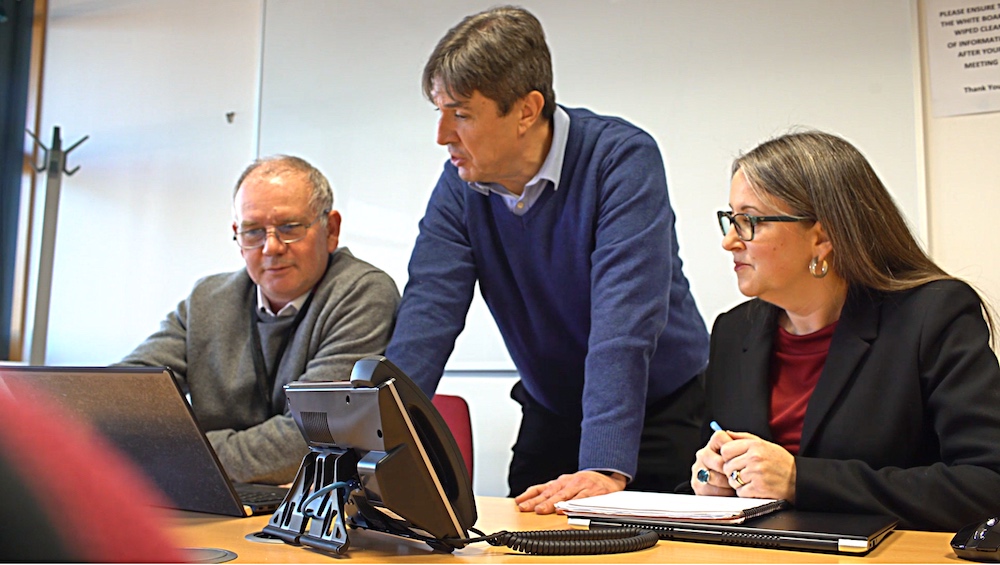 How should employees feel about working for Toshiba?
Our employees should be very proud. If you can exude that confidence in Toshiba, then it transfers to customers. It's a great energy! We have an awful lot to be very proud of here at Toshiba. We can walk into any room, attend any meeting and have confidence that we can deliver like no-one else.
Any words of encouragement to your colleagues in Toshiba?
Any company that has lasted over a century has got a lot of kudos. What Toshiba has built isn't down to one success – it has been built on many. The future is bright, but we have to remember what we stand for and where we came from. We all need to create together and never accept that today's performance is the best we can do – always challenge yourself. Better never stops and it is essential to continually improve and never settle for being the best. Somebody will always be there to challenge you.
Would you join Toshiba today if you had your time again?
Of course – it has given me so much! I have had a very varied life with Toshiba. I have seen the world. I can walk around people's homes and see the products that I have worked on in place. I'm filled with an enormous sense of pride. When my son asks me, "what have you done, dad?" I can tell him that I have played a part in making many of life's successes possible.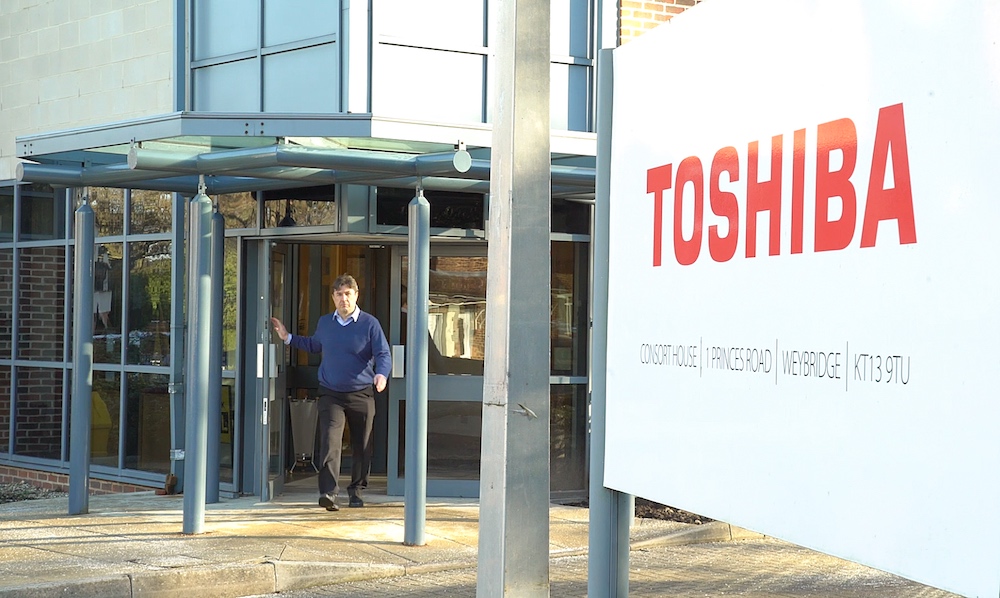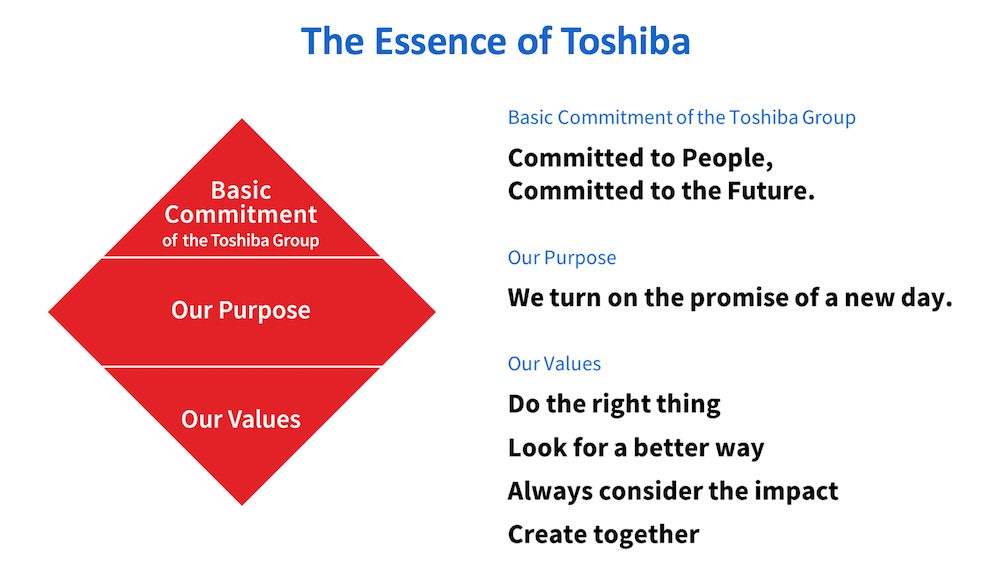 Related Contents