We Are Toshiba: Create and Grow Together. Be a Positive Influence at the Workplace
2022/01/12 Toshiba Clip Team
Ms. Valerie started her career as a sales & marketing engineer for semiconductor industry and has continued to grow in Toshiba.
Under the complex and challenging world, one of "Our 4 values", "Create together" is crucial to innovate and make better solutions as a team.
Good teamwork was demonstrated under the unusual circumstances of COVID-19.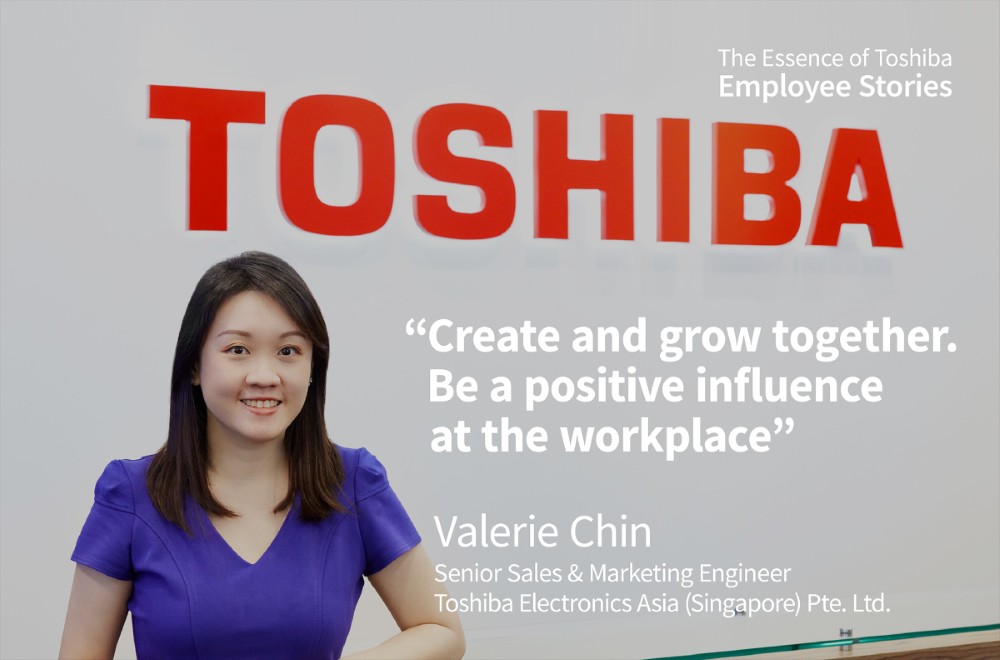 Through their active involvement across many vital industry sectors, Toshiba employees worldwide live out the Essence of Toshiba's values. With the Toshiba Clip team bringing us to Singapore, we had the opportunity to be up close and personal with our colleague, Ms. Valerie Chin, to hear how the "Essence of Toshiba" has genuinely impacted her.
Name: Valerie Chin
Job title: Senior Sales & Marketing Engineer
Company: Toshiba Electronics Asia (Singapore) Pte. Ltd.
Workplace: Singapore
Tell us a bit about yourself and your role at Toshiba?
I started my career in the semiconductor industry back in 2005. As a reliability engineer or failure analyst, my key responsibilities involved ensuring that an electronic device, product, or system met its specified performance criteria.
While I wanted to remain in the semiconductor industry, given Singapore's positioning as a respected regional semiconductor hub, I also wanted to expand my skillsets beyond the engineering field. Thus, I joined Toshiba as a Sales and Marketing Engineer upon completing my part-time university degree.
In this role, I seek new business opportunities, create new revenue streams for our semiconductor products, and support sales channels for our customers. Additionally, I work closely with the product development team to identify customers' needs, define new products, and establish product roadmaps. This is also where I saw opportunities to value-add, given my background in engineering.
It has been almost a decade since joining Toshiba, and I am proud to be a part of one of the largest semiconductor companies in the world.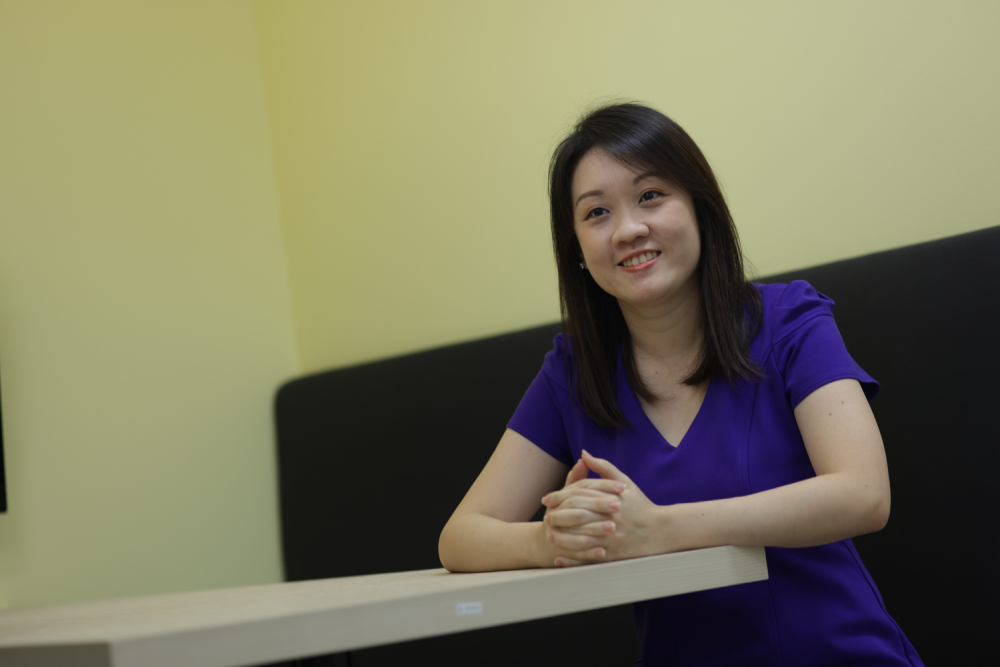 What does a day at work look like for you?
Holding multiple portfolios, my mornings generally start with me going through emails, replying to customers, and reviewing automated reports to verify orders, sales results, and inventory. At times, I will also liaise with the marketing and planning team to meet customers' new delivery requests due to production changes.
If there is nothing critical that requires my attention, I will prepare for my weekly calls with customers. This often involves me communicating with multiple departments internally or having brainstorm sessions with the global support team to think ways to tackle customers' challenges. Marketing and promotion are also often part of these discussions.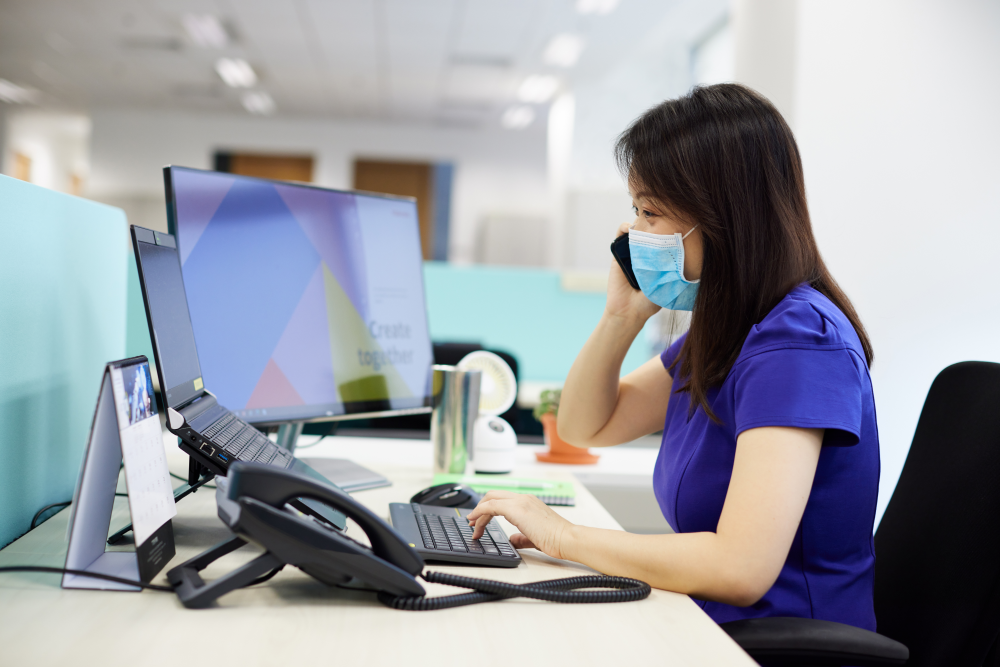 It's been almost 10 years since you joined Toshiba. What keeps you motivated?
There are three key reasons that keep me going.
Firstly, it is the recognition from both the company and my customers. This builds a sense of security in my value to the company and pushes me to continue the great work.
Secondly, it is the opportunity to continuously pick up new skills and knowledge and learn new things about the industry and myself. This can be attributed to the ever-changing technologies and demands of the industry, which bring forth new challenges every day.
Through my role as a sales and marketing engineer, I now have a better understanding of all the working parts in business operations. I have also been exposed to varying challenges and this exposure has equipped me with new skillsets that are useful for my personal and professional growth. This includes management, customer service, negotiating and influencing, as well as communication skills. Difficult situations have also improved my critical thinking and problem-solving skills.
Lastly and most importantly, it is the multi-talented team that I work with. I have gained wonderful memories with them and they are truly like family to me.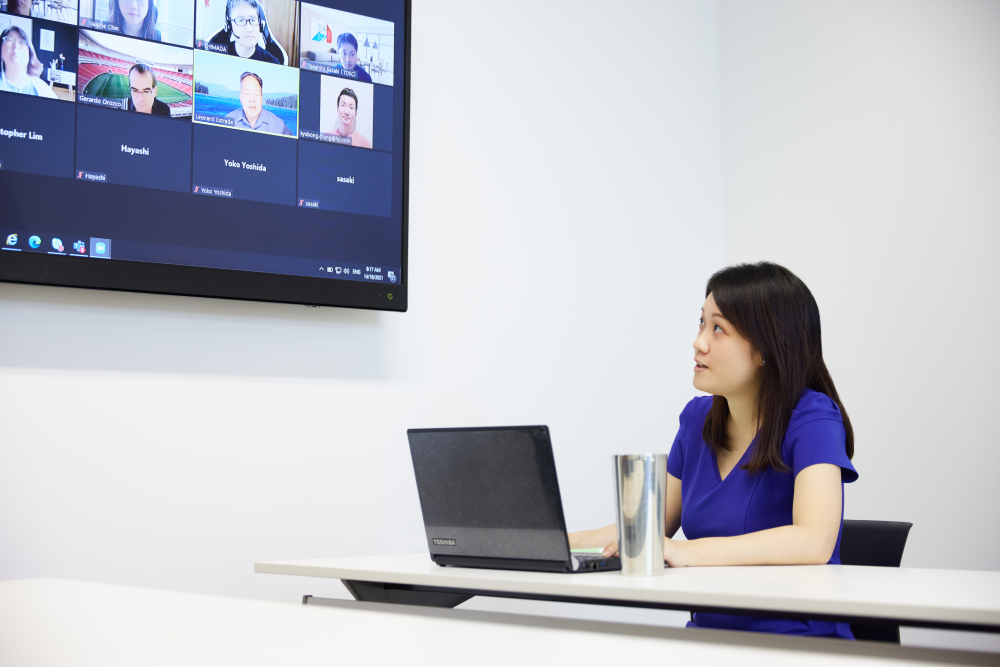 Is there a particular value from Essence of Toshiba that inspires you, whether in your professional or personal life?
One value that resonates with me is "Create together."
Every member on the team is different when it comes to skillsets, knowledge, and experience. This diversity allows for more ideas, new perspectives, and thus, better solutions.
A recent example of how the team embodied this value was when the Covid-19 pandemic hit. Due to major airport shutdowns, deliveries were disrupted, and we could not deliver goods to one of our long-term customers.
The team comprising of the product marketing, factory planning and logistic team quickly came together to review supply chain processes and explore other delivery means. After thorough discussions internally and negotiations with the customer, we managed to set up new logistic routes that offer flexibility, shorter lead times, and cost savings.
As a result, the customer continued to receive semiconductor parts on time to keep their production processes going.
This is just one example of how "Create together" brings out the best in the team. The benefits from creating together never fail to inspire me.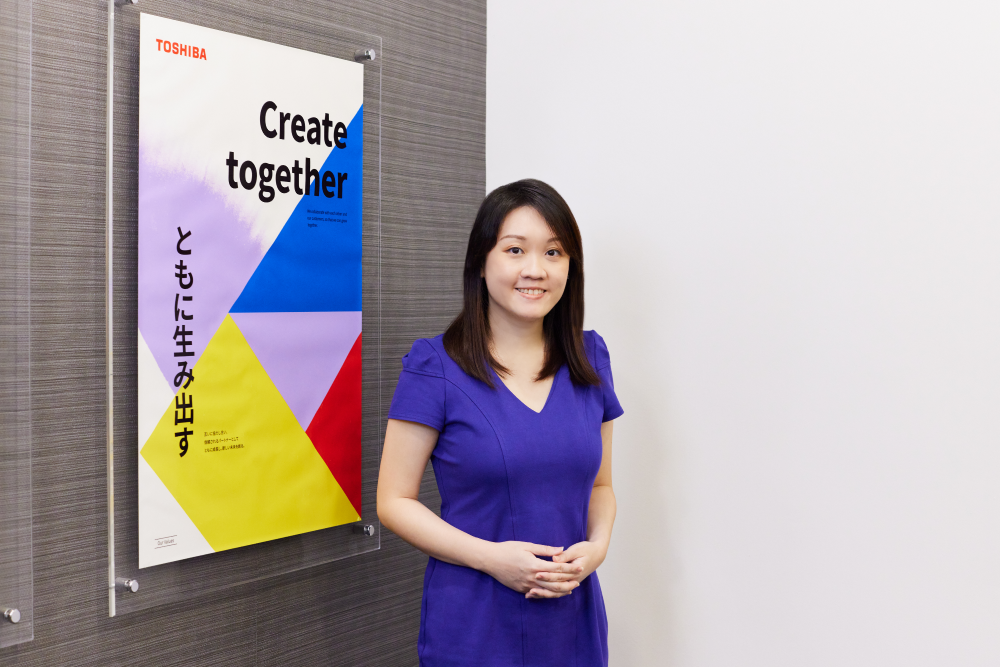 Toshiba's brand purpose is "We turn on the promise of a new day." In what way do you see your role at Toshiba as contributing to that, or perhaps bringing about positive change at Toshiba?
Amid the Covid-19 pandemic, this has placed huge pressure on semiconductor supply chains, particularly for electronic devices such as laptops, game consoles, and smartphones, as people adjust and discover new ways to work and play.
With the rise of automation, communication networks, and other technology, demand for semiconductor products will continue to increase.
Bearing this increasingly complex and challenging landscape in mind, the role of sales and marketing in turning on the promise of a new day is ever more critical. By working closely with customers to discover their needs, market research, and collaboration with the product development team, we can innovate, expand our capabilities, and create new solutions for a better world.
On a personal level, I also see my role as being the positive influence at work – demonstrating how an optimistic outlook can bring about benefits to personal and work life. This creates a positive environment for work, increases energy and productivity levels, and improves decision making that will eventually be rewarding for the company.
How do you see your work contributing to society?
Though inconspicuous and often overlooked, semiconductors have changed the way we live and work from urban communities to remote rural villages. They are the building blocks of modern computation.
I feel a great sense of pride and satisfaction to be part of an industry that has contributed to the increasing level of connectivity between people, driving advances in healthcare, transportation, energy, robotics, and countless other applications used in day-to-day life.
When I look at electronic devices that we use every day, I can see the technology we have worked on.
Any words of encouragement for your colleagues in Toshiba?
You are your greatest asset. Be open to changes. Be a positive influence at the workplace and demonstrate what positive changes can benefit personal and work life.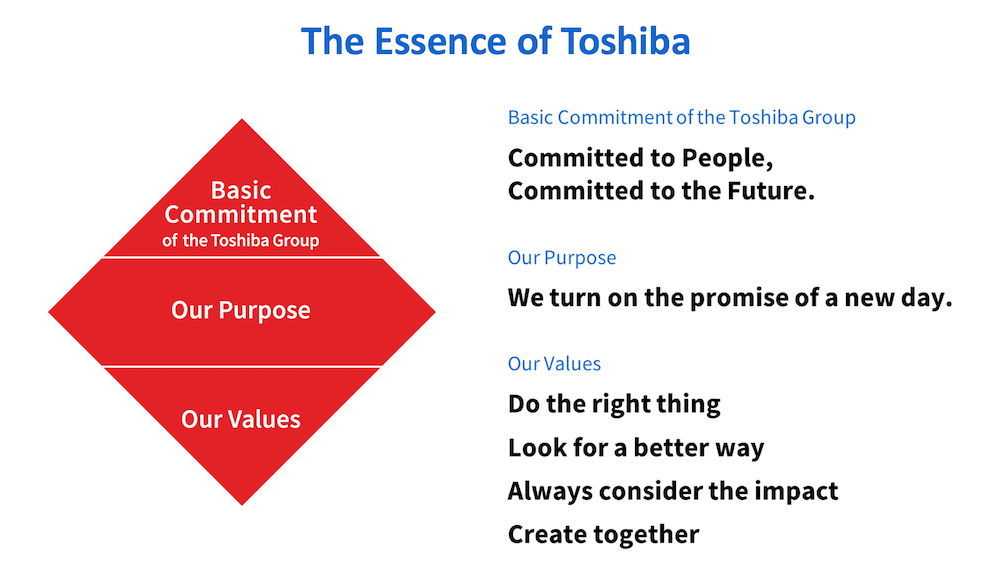 Related Contents