We Are Toshiba: Do the Right Thing as the Last Line of Defense to Maintain Design Quality
2021/02/24 Toshiba Clip Team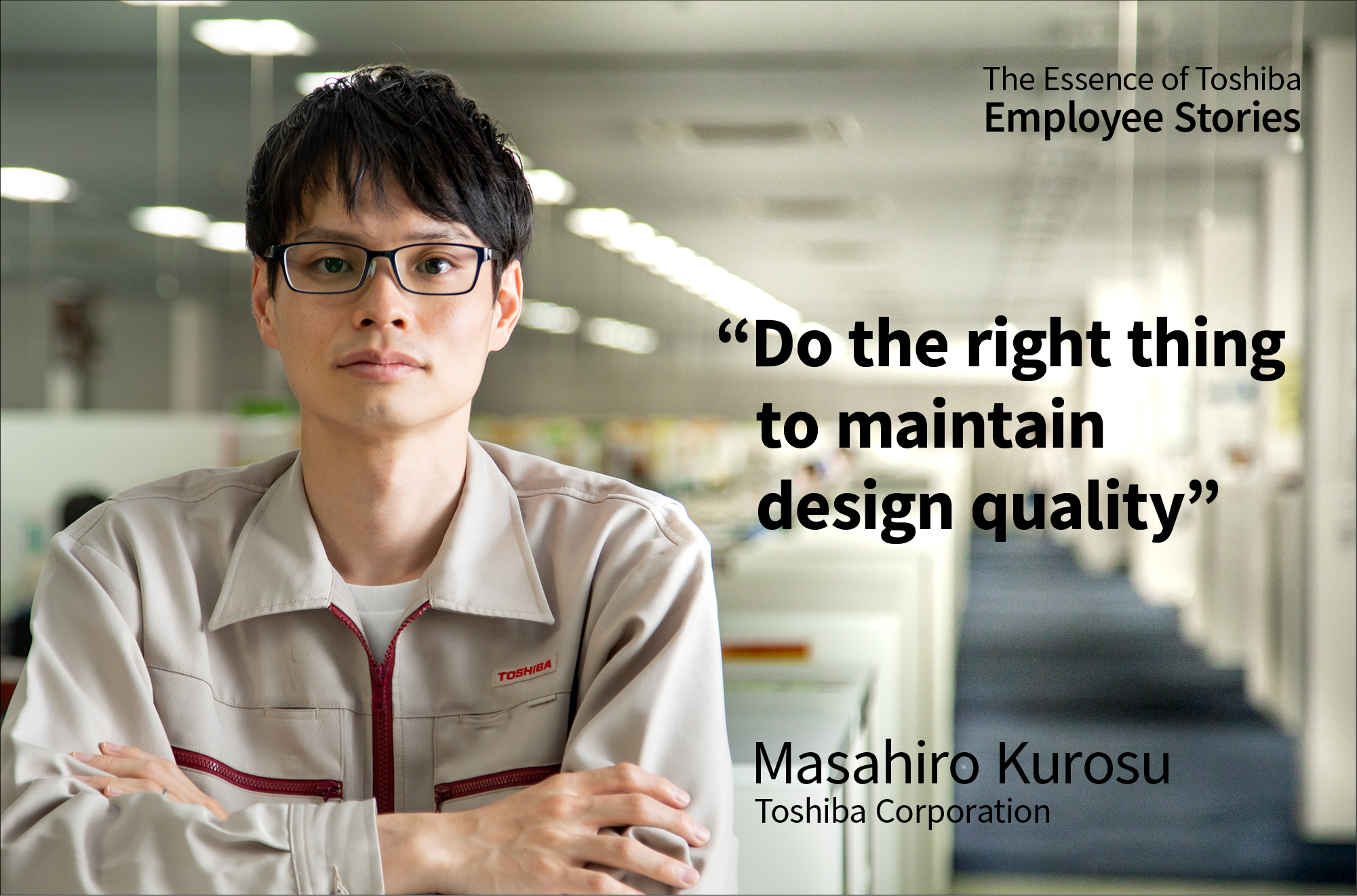 What is a corporate philosophy? It may seem difficult to understand, but it encompasses the shared beliefs that every employee values and practices at work every day. Here, we introduce the thoughts and shared values of our colleagues, cultivating the Toshiba brand. In this interview, we speak to Mr. Masahiro Kurosu, who is involved in the design of Toshiba's SCiB™ lithium-ion batteries, which are used in electric vehicles and automatic guided vehicles (AGVs) to ensure high safety and quick recharging. He shares about the values that he applies in his work, which involves carrying out product performance and safety verification tests.
A career with Toshiba spanning across sales engineering and design
–Why did you decide to join Toshiba?
I majored in electrical and electronic engineering, with a focus on carbon-based materials. I applied for the role as a sales engineer handling Toshiba's rechargeable batteries because I felt that I have the relevant knowledge and wanted to gain experience in this field.
–What is the role of a sales engineer for rechargeable batteries?
Toshiba's Battery Division has a wide range of customers, including electricity companies, railway operators, and automobile manufacturers. As a sales engineer, my role is to share information with the internal departments in charge of each task, to incorporate the customers' requirements into the development specifications, and to act as a bridge between the design team and customers.
When I was first assigned to the Battery Division, I had a steep learning curve and went through on-the-job training to acquire skills that had not been taught in school. I had to assess different situations, improvise and develop new approaches and solutions to challenges. With the guidance of my senior colleagues, I acquired knowledge and skills by doing tasks including creating specification sheets and eventually I was able to assimilate into the working environment quickly and smoothly. Looking back, it was my starting point to be more attuned to my customers' requirements.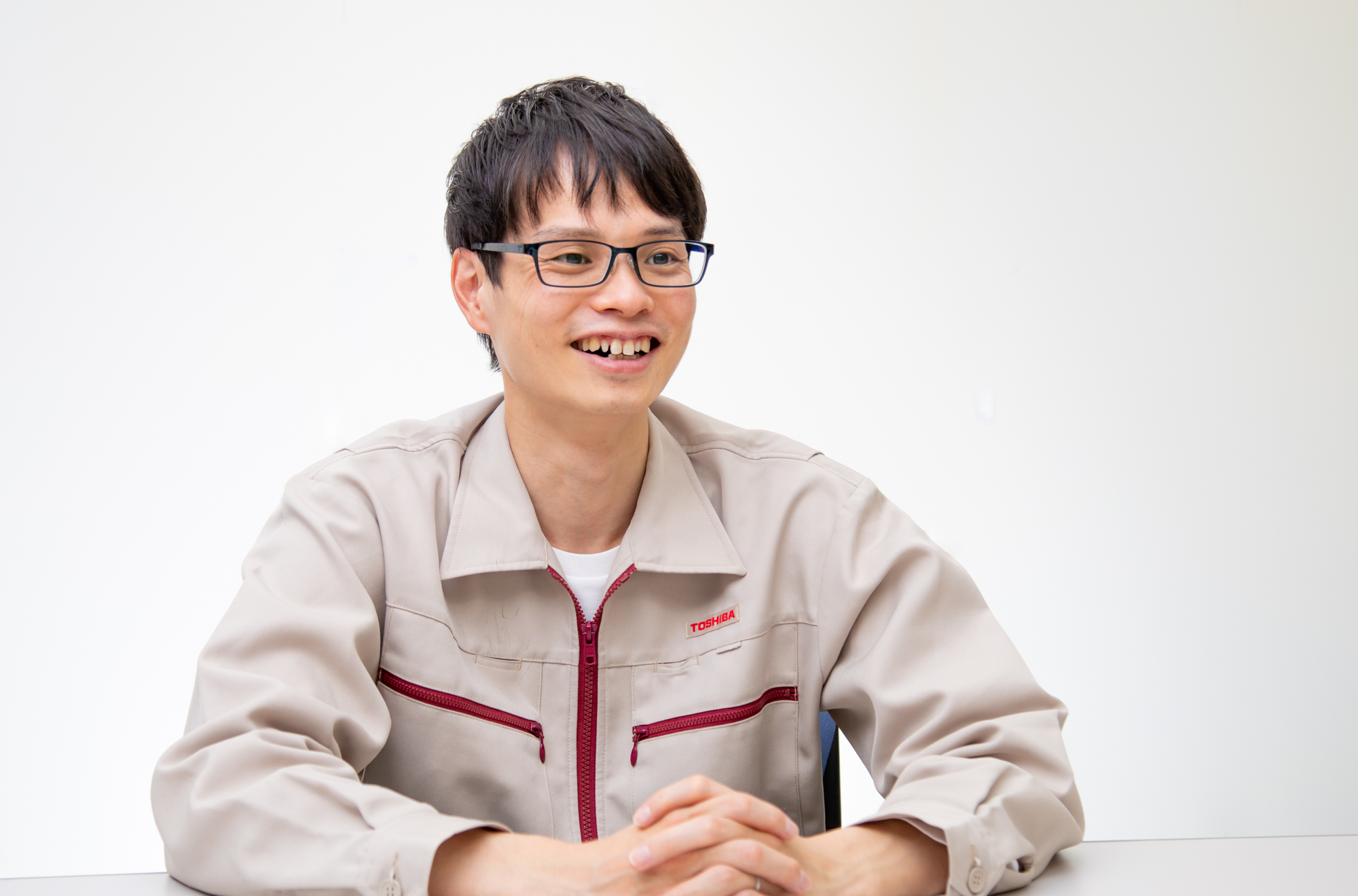 Masahiro Kurosu, Battery System Development Group 1,
Battery System Development Department, Battery Division, Toshiba Corporation
–What are your responsibilities currently?
I am presently working in the design department of the SCiB™ lithium-ion battery at Toshiba's Fuchu Complex. SCiB™ is used in trains, electric vehicles and automatic guided vehicles (AGV) used in warehouses. I am in-charge of verifying the performance and safety of batteries, including sample products based on user needs, product requirements, and design specifications. In general, the electrolyte used in lithium-ion batteries is flammable and can ignite if the temperature rises due to overcharging. We verify whether the current can be cut off to prevent this from happening, how much capacity can be achieved at low temperatures, whether the current input and output are normal, and how durable the battery is against vibration and shock.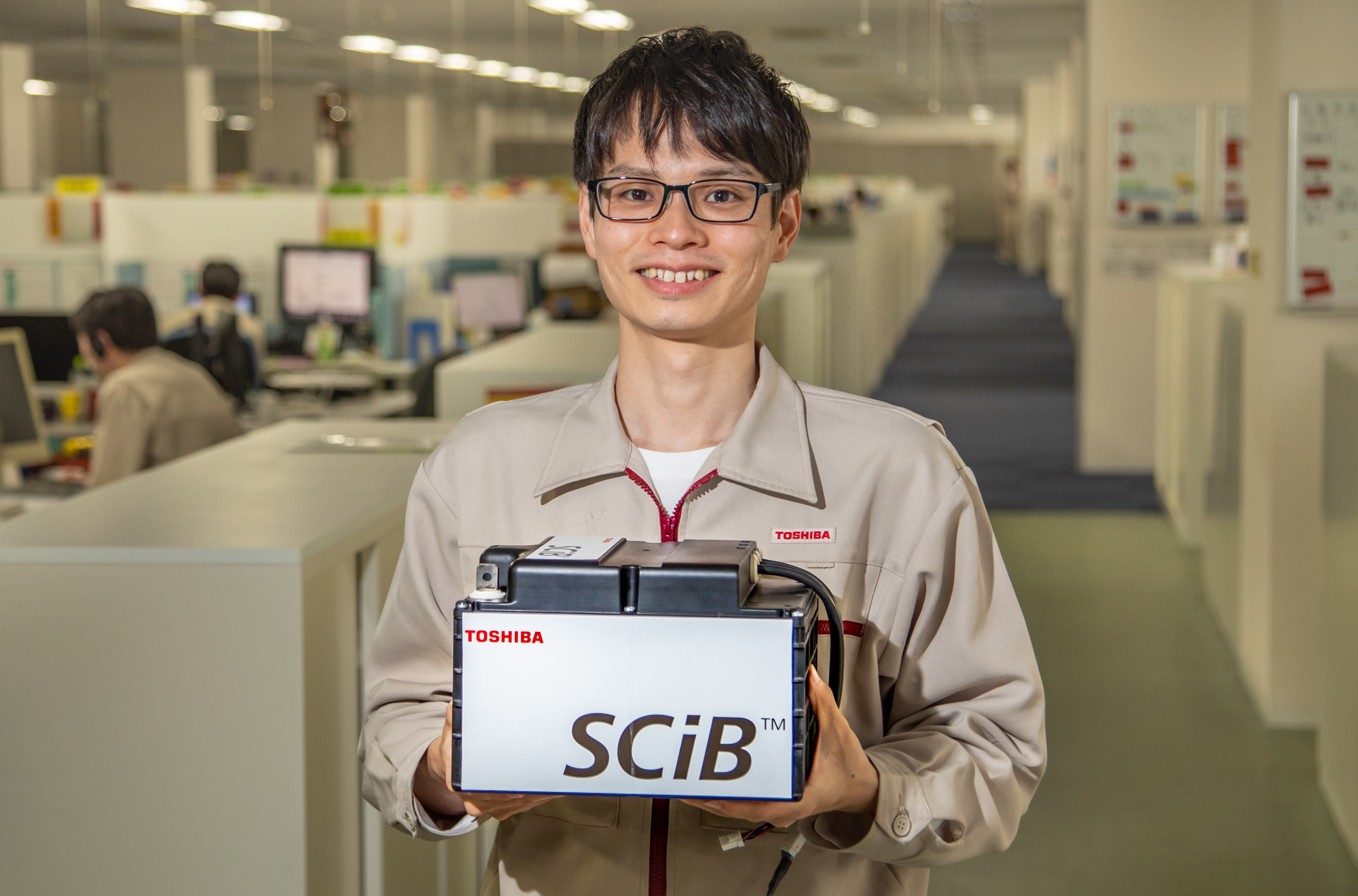 Lithium-ion battery packs (SCiB™) used in automatic guided vehicles (AGV)
Do not leave anything to ambiguity and do the right thing
–What is the most important thing for you in your work?
In my area of work, it is to "Do the right thing" and provide unambiguous and complete results. During the development of a new product, it is at the design verification stage which tests whether specific requirements have been fulfilled by examination and provision of objective evidence. However, there are times when data gathered during tests, inspection and analysis, are not sufficiently conclusive. For example, if I find very small anomalies which is negligible in the verification results, it is sometimes difficult to make a judgement call. However, if I make a compromise or overlook an anomaly, the defective product will be released in the market. In order to prevent this situation, I try to raise my observations to the people concerned as soon as possible if I see any variance in the verification results. I work every day with the mindset that I am the last line of defense to guarantee the design quality of Toshiba products.
Another area which I believe strongly in is efficient resource planning to ensure deliverables are met in a timely manner. I would closely manage the resources needed to meet project milestones and provide countermeasures for any delays. It is important to identify the cause of a delay, whether if it is due to a technical or resource issue, and carry out remediation efforts to resolve the problem. At every stage of a verification process, it is necessary to have a clear procedure to avoid unnecessary delays, cause inconvenience to our customers or incur additional costs. To avoid these scenarios, I would ask for clarity and form a common understanding of the roles and responsibilities, so that we will carry out the tasks as smoothly as possible. I will also make it a point to "Do the right thing" by adhering to the schedule as closely as possible.
— Describe a happy moment at work.
It's when I am able to think independently and predict the verification results accurately. To be able to predict results before testing is an important trait in design verification. This trait is built through experience acquired over years and I am motivated by my senior colleagues who are highly skilled in this area. If you are not able to predict the results well, you may not be able to use your judgement to make a good decision. When your predictions are correct, they give you confidence and make your work more fulfilling. I feel that I have been able to steadily grow through such experiences.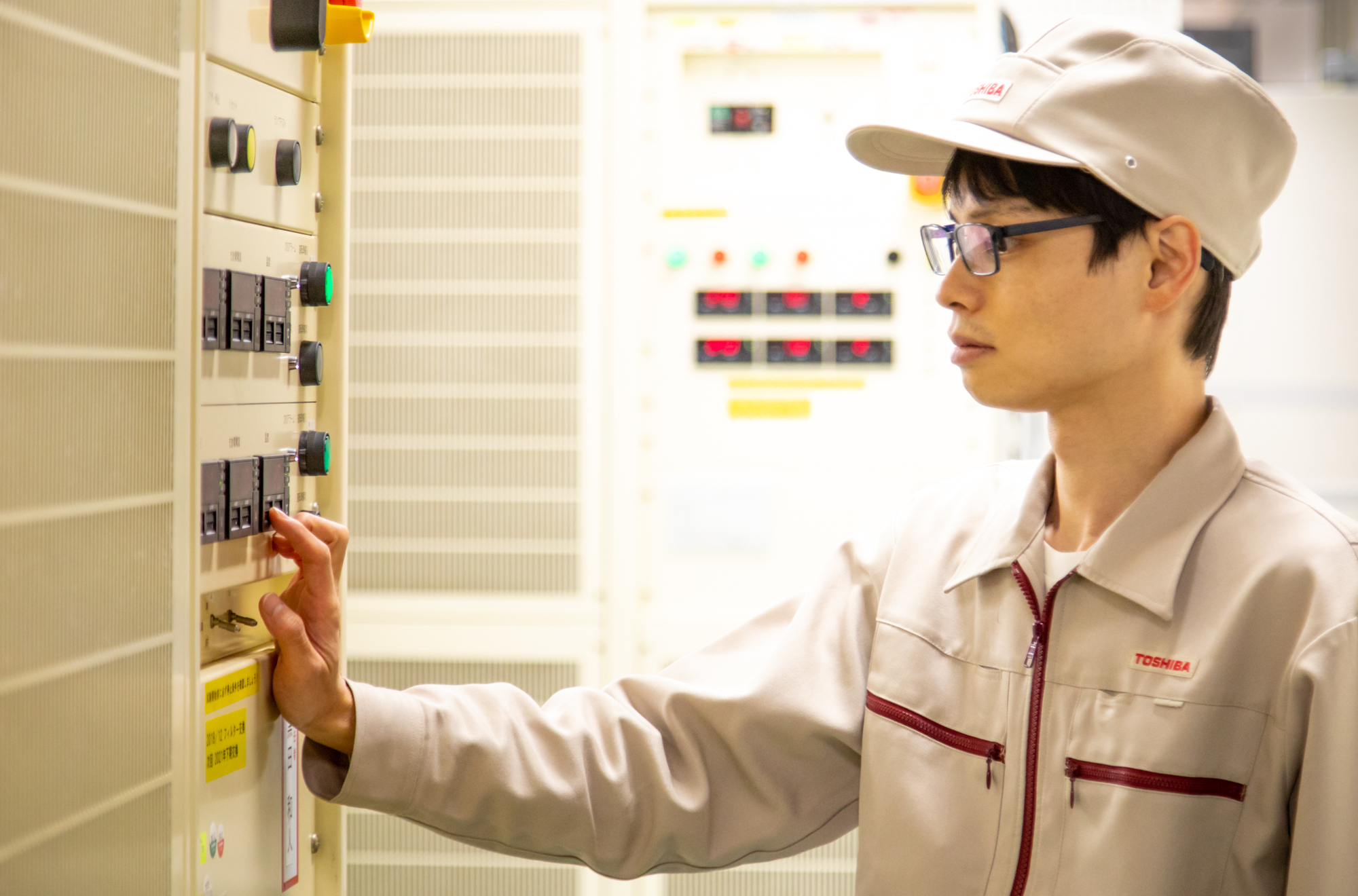 Challenge myself as a sales engineer again and turn on the promise of a new day
— How do you see Toshiba's battery business play a contributing role in society?
I would like to elevate Toshiba's battery business to be seen in maintaining and enhancing social infrastructure, and ultimately contributing to the global environment. In order to achieve this goal, we need to build a strong business foundation with a product that will contribute real value to society. If the business foundation is weak, it would be difficult to survive as a business and it will be a risk to the customers. I value that we nurture the good relationships with our customers through the years.
–What are your future goals and aspirations?
I will also like to be involved in the pre-process design stage, not only in the final stage of product verification. During the pre-process design stage, I can be involved in analyzing detailed temperature calculations using 3D thermal analysis and other methods, an important task towards the development of a more efficient, safer, and higher-performance SCiB™. I will want to assume a sales engineer position again, as I enjoy interacting with our customers. Through the experience gained in product design, I can bring more insights about the technical and functional aspects of the product to our customers.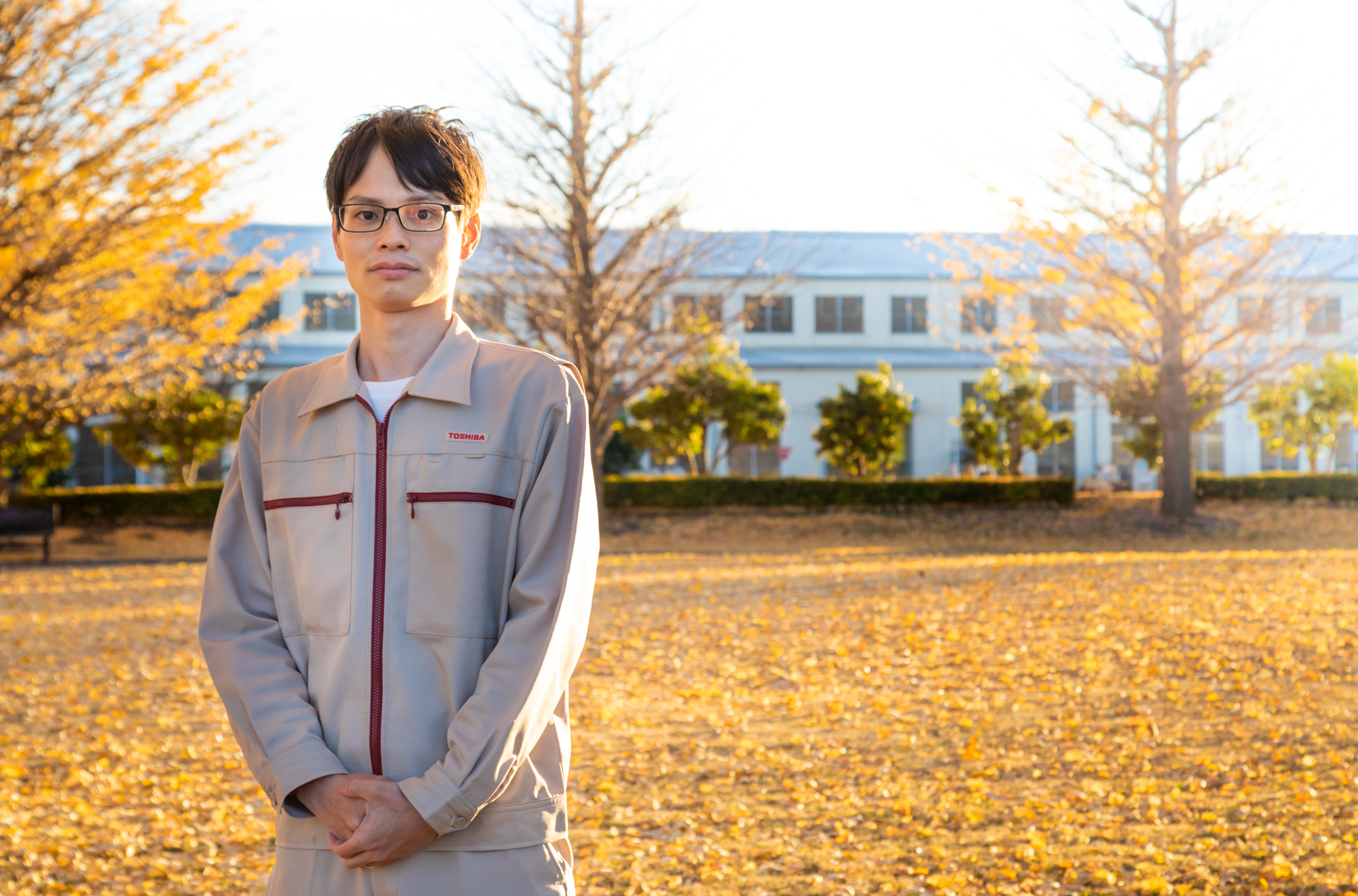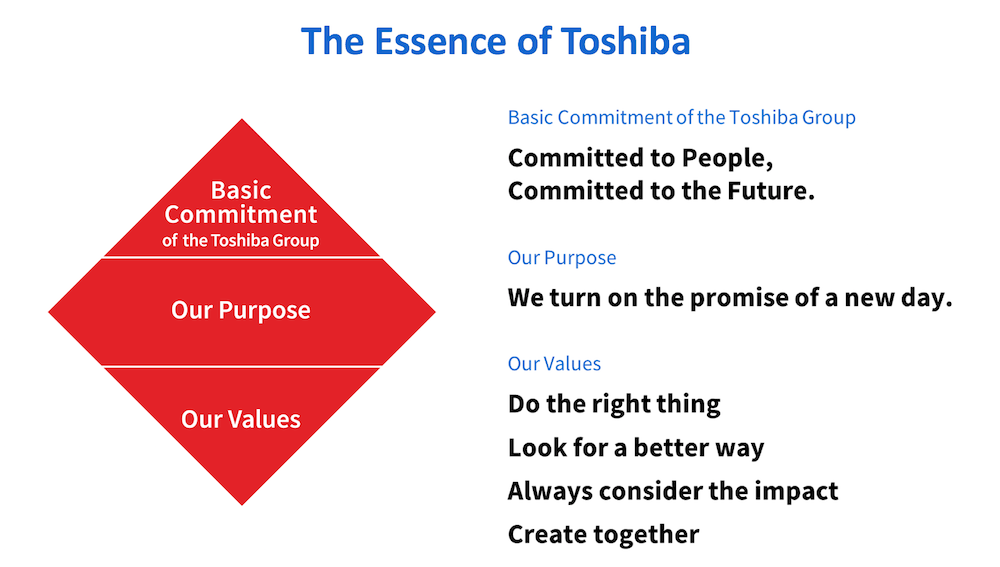 Related Contents